---
Find Technology/Computers Programs
---
Related Articles:
---
When the electrical engineers of the late '70s and early '80s introduced the world's first mobile phones, they never would have imagined the world we live in today. Mobile phones now have features like mobile payment systems and video conferencing, all running on a multi-core processor in your pocket.
Today's economy has become an intertwined, international marketplace where ideas are the driving force rather than basic goods. Technological advancements continue to change the way people live their lives all over the world and employers are looking to capitalize on this. Individuals who possess a combination of technical training and a certain level of creativity are in high-demand.
According to the U.S. Department of Labor, employment growth will be driven by the increasing reliance on information technology and the continuing importance of maintaining system and network security. In order to fill high-tech positions, employers are seeking well-educated and qualified individuals who understand the latest developments in technology.
Today's students will decide how technology will shape our future.
Technology Education in the U.S.A.
U.S. universities and colleges offer a greater variety of programs with a specialized focus in areas such as security, user interface design and geospatial technology. Program coursework incorporates both theoretical and hands-on practical training.
A new trend in technology education is a heightened focus on "soft skills." Soft skills are the interpersonal skills required to be effective in a professional setting. These include oral and written communication skills, project management, and teamwork. These skills will make you a more dynamic employee and increase your chances of success.
What to Look for in a Program
It is important that a program's curriculum reflect the latest in technology. Therefore, the university or college must strive to update its curriculum so that it is relevant. There's nothing worse than spending a year focused on a specific platform, only to read a news article announcing that platform's pending demise.
The school should also provide the equipment needed to study your area of interest. For example, it wouldn't make sense to study network engineering at a school that did not provide the equipment needed for practical training.
Students in certain specialized degree programs may also have access to high-end industrial tools and equipment. There's nothing more exciting than getting a chance to work with a piece of equipment that you've read about and otherwise couldn't afford. In addition to modern equipment, network connection speeds are equally important. Fast connectivity is now a high priority because distributed computing has become more common. Many American colleges and universities even offer gigabit Internet connections. This gives students the ability to develop new and creative uses for networked communications, without being encumbered by a limited Internet connection.
Seek schools that employ faculty with industry experience. It is also important that the program seeks the advice of technology professionals when shaping future curriculum. A school that regularly reaches out and works with the surrounding community will be the first to know about emerging technologies.
Degrees and Certificates
You can qualify for many careers in technology with a Certificate or Associate of Applied Science degree. These degrees can be earned at technical or community colleges, private specialized training schools, and for-profit training companies. In addition, you could continue with a bachelor's or master's degree if you are interested in a management, research or security position in technology.
Technology Fields of Study
Electrical Engineering:Combines the best of engineering and technology in areas such as robotics, simulation, and real-time systems.
Computer Science: Incorporates advanced work with software, programming languages, graphics, operating systems, and user interfaces.
Information Technology (IT):Installing and configuring software and hardware, data management, networking, engineering computer hardware, database and software design, and the management and administration of entire systems.
Software Development: Writing business application programs to instruct a computer to perform a variety of tasks. It involves analysis of the expected output, information flow, and writing and testing of the code.
Web Development: Developing server-based applications using standard web protocols. It typically involves a combination of IT and software developer skills, alongside an ability to design a functional user interface.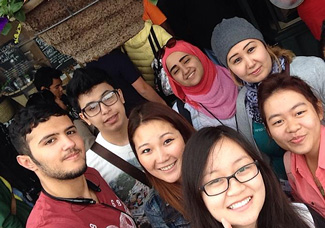 North Seattle College
Many educational institutions partner with local business interests to develop programs that most directly address the needs of the marketplace. For example, North Seattle College (NSC) has a Technology Advisory Council that helps the College continually monitor its technology programs to ensure that the education reflects current trends in Seattle technology.
The College recently added coursework in Network Forensics and Network Security due to concerns within the business community relating to viruses, worms, and hacker activity. Students at North Seattle College benefit from this quick response by learning about security related issues and by developing the skills they need to implement security in networks—skills that employers all over the globe are seeking.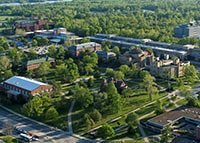 Southern Illinois University
The Department Computer Science at Southern Illinois University is focused on the design, analysis, and use of computer hardware and software. As an academic discipline, it does not focus on just one technology, programming language, or computer architecture. Rather, it seeks to ground the student in fundamental concepts that are applicable to many environments.
The Computer Science program offers an undergraduate major leading to the Bachelor of Science and Bachelor of Arts degrees, an undergraduate minor, and a graduate program leading to Master of Science and Doctor of Philosophy degrees. In support of these degree programs, the department offers courses covering all the major areas of computer science.
The rich diversity in the student body enhances programs by providing heterogeneous perspectives that complement the research, teaching, and service, as well as propels the frontiers of knowledge. The faculty's varied backgrounds and experiences mirror the community at large. By training the next generation of leaders and scholars in the field of Computer Science, we promote opportunities propagated well beyond Illinois.
The curriculum offered by the Department of Computer Science in the College of Science at Southern Illinois University Carbondale prepares its graduates for positions in the computer industry, as well as for advanced studies and research.
Computer science related jobs, such as software engineering, stand on top of the best-job ranking lists as reported in Money Magazine year after year. Southern Illinois University graduates find careers in computer science available from a variety of employers and in all regions. Many of our graduates are involved in software development and are recruited by prestigious companies such as Boeing, Caterpillar, SBC Communications, Dell, Google, Ebay, Microsoft, State Farm, and Yahoo. Graduates gain employment as software engineers, systems analysts, programmers, and systems administrators.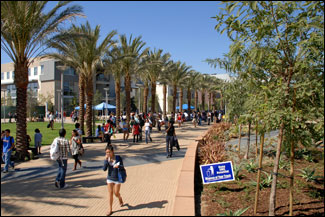 Introduction to Mobile Robots students at Santa Monica College in California learn how to use hardware—including computers and other controllers, motors, artificial muscles, arms, grippers, ultrasonic sensors, whiskers, and cameras—and software to program and operate mobile robots. The robots can recognize objects and speech, talk back, and interact with changing environments.
Nowadays the life sciences also require considerable knowledge of new technology. Through data analyses and laboratory reports, Genetics and Molecular Biology students examine the structure, function, and transmission of genes. The course utilizes Internet databases for bioinformatics to show relationships between DNA and protein sequences.
In another course, Fundamentals of Microbiology, Santa Monica students explore clinical applications of microbiology including recent molecular biological and serological techniques. Their laboratory experience includes aseptic transfer techniques, methods of microscopy, and analytical techniques for identifying microbial organisms.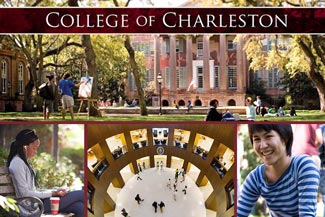 Located in Charleston, South Carolina's emerging tech node known as "Silicon Harbor," the College of Charleston's computer science program is well positioned to offer students an immersive learning experience. Students partner with faculty on research projects and gain hands-on experience through internships with local tech companies.
The Department of Computer Science has seen the largest growth in its computing in the arts (CITA) and data science programs. CITA combines creativity and computing in the same degree program. Employers in the entertainment and defense industries, among others, are looking for computer scientists who can both think creatively and codify their thoughts.
Students have access to the Computer Science Student Innovation Center which includes a rapid prototyping makerspace, a virtual reality room, a conference room, a large collaboration space. It is also a "co-location space," dubbed COMPASS (COMputing Professionals And Student Scholars), where employees from companies such as Boeing, Booz Allen Hamilton, Mercedes-Benz Vans and Benefitfocus will maintain a regular presence alongside students and professors.
"What I'm most excited about seeing is computational thinking being recognized as a vital component of the liberal arts," said Chris Starr, chair of the computer science department. "The possibilities are endless when a student is immersed in a highly technical degree program in the center of a liberal arts and sciences education."
The department assists its graduates in starting their careers, and many computer science alumni are thriving in tech jobs in Charleston and around the country. Among the companies who have hired alumni are Facebook, Google, Pandora, Digital Domain, Yahoo Research, Amazon, Microsoft, Blackbaud, Benefitfocus and many other major technology companies.
By producing the software developers, designers and other creative problem solvers companies desire and by establishing private and corporate partnerships to expand its academic offerings, the department has developed a talent pipeline that contributes to the economic development of Charleston and South Carolina, said Starr.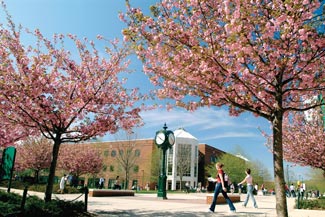 Based on the college's Loudoun campus at its Reston Center, the GST program leads to a one-year certificate or a two-year Associate's in Science degree in preparation for transfer to George Mason University, or other four-year university programs. English fluency is required. Advanced Forensic Investigation, Communication Design, and Biotechnology are other programs at the college using increasingly sophisticated technology and attracting an increasing number of international students.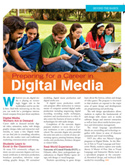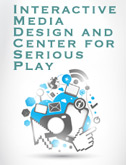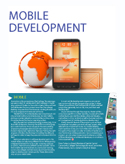 Download Study in the USA ® Magazines