Orange Coast College
International Center
Fast Facts
School Size

Medium

Cost of Attendance

$5,000—$10,000 Semester

Affiliation

Public

Type of School

2yr/Community College

Student Body Gender

Co-ed

Religious Affiliation

No Affiliation

Scholarships for International Students

Yes

Conditional Admission Available

Yes

Top Programs

Film Studies, Hospitality and Tourism, Marine Sciences

Setting

Suburban

Accreditation and Certification

WASC

Type of Housing

Homestay, Apartment

Test Scores

TOEFL: 60 +, IELTS: Band 5.5 +

Social Media
Orange Coast College at a Glance
Orange Coast College (OCC) is a 2-year community college located in Costa Mesa nearby the coastline of Orange County, one of the safest and most desirable communities in Southern California. Orange County is situated between Los Angeles and San Diego counties and home to Disneyland Resort and California's most popular beaches.
OCC offers 130 academic and vocational programs leading to associates degree, certificates, and transfer to 4-year Universities. Our most popular programs include Architecture, Business Administration, Computer Science, Culinary Arts, Engineering, Fashion, Film, Theatre, and Travel.
Transfer Success
Orange Coast College is consistently the #1 community college in Orange County and among the top three overall in transfer students to the University of California (UC) which include UCLA and UC Berkeley and California State University (CSU) systems combined.
Students are eligible for preferred transfer admissions to UC and CSU, including a guaranteed admissions program called TAG (Transfer Admissions Guarantee) to six UC campuses and nearly all CSU campuses. OCC's Honor Program also partners with UCLA for a program called TAP (Transfer Alliance Program) offering enhanced support for transfer admissions. Our international students have transferred to nearly 200 universities across the US including Columbia University, Cornell University, Massachusetts Institute of Technology (MIT), New York University (NYU) and the University of Southern California (USC).
Campus Life
The OCC "Pirates" athletic program of the most successful the US winning more than 100 national, state, and conference championships. OCC offers 15 sports and is the only community college that competes in collegiate-level crew (rowing). 
OCC has a second campus located in Newport Harbor and owns its own ship for its Sailing and Seamanship program.
OCC offers more than 50 student clubs including student government, cultural clubs, and sports/leisure clubs.
OCC is known for its state-of-art facilities and campus resources including a planetarium, 3-D metal printers, art and design studios, aquariums, and computing center.
OCC students have won several state and national competitions for speech and debate, culinary arts, and interior design. 
OCC alumni are leaders in art and design, business, politics, athletics, and the entertainment industry.
Admissions Requirements
Satisfactory completion of secondary school
English proficiency for non-native speakers of English: TOEFL* Internet-Based 61 or Paper-Based 500 or IELTS 5.5 or Step Eiken Pre-First Level or iTEP Level 5.
*TOEFL Institutional Code: 4584
Application Deadlines
International students must download, complete, and submit the International Admissions application available on our website at http://orangecoastcollege.edu/student_services/international_students/Pages/Welcome.aspx. Orange Coast College offers three application intakes: Spring, Summer, and Fall with deadlines typically 4-5 weeks before the start of the semester.
Estimated Annual Expenses
| | |
| --- | --- |
| Tuition + Health and Enrollment Fee | $7,328 |
| Room and Board | $10,400 |
| Incidentals, Books & Supplies | $1,600 |
| Medical Insurance | $1,236 |
| Total | $20,564 |
Alumni Spotlight
Giuseppe Salvi, Italy, transfer to Columbia University
"OCC has been the best choice. Professors are highly knowledgeable. There are a large number of majors and considerable transfer programs which allow students to transfer to the most prestigious universities. OCC helped me achieve my goals."
Qifan "Jason" Yang, China, Transfer to the University of California, Irvine
"I loved OCC"s location in Orange County and my professors prepared me well for transfer. I was accepted to all 5 UC's I applied to."
Vy Hoang, Vietnam, Transfer to the University of Oklahoma
"I got a great education at OCC and had leadership roles in student clubs. I was admitted to all the Universities I applied to and all offered me big scholarships."
Hani Mufeed Al-Furais, Yemen, Transfer to Cal Poly Pomona
"My professors were available every time my classmates and I needed them. They did appreciate my struggle as English is not my first language and that is what actually motivated me to learn more."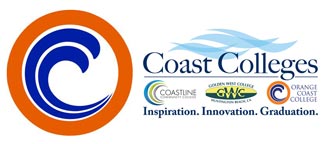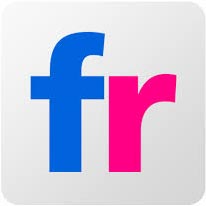 Orange Coast College
International Center

2701 Fairview Road
Costa Mesa CA 92626
P: (714) 432-5940
For more information:
Orange Coast College
International Center