UCLA Extension American Language Center
Intensive English Programs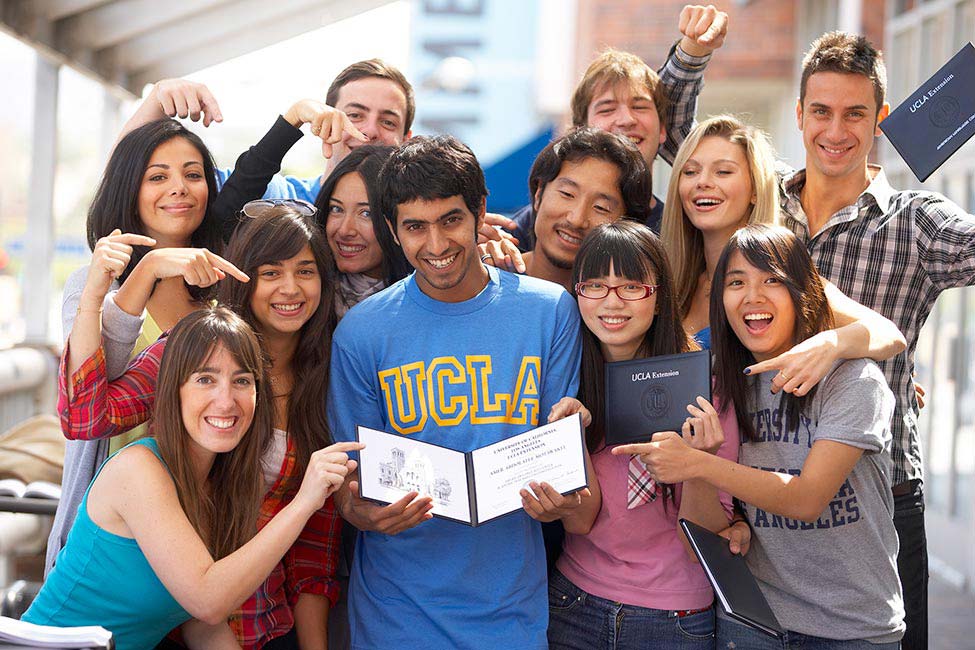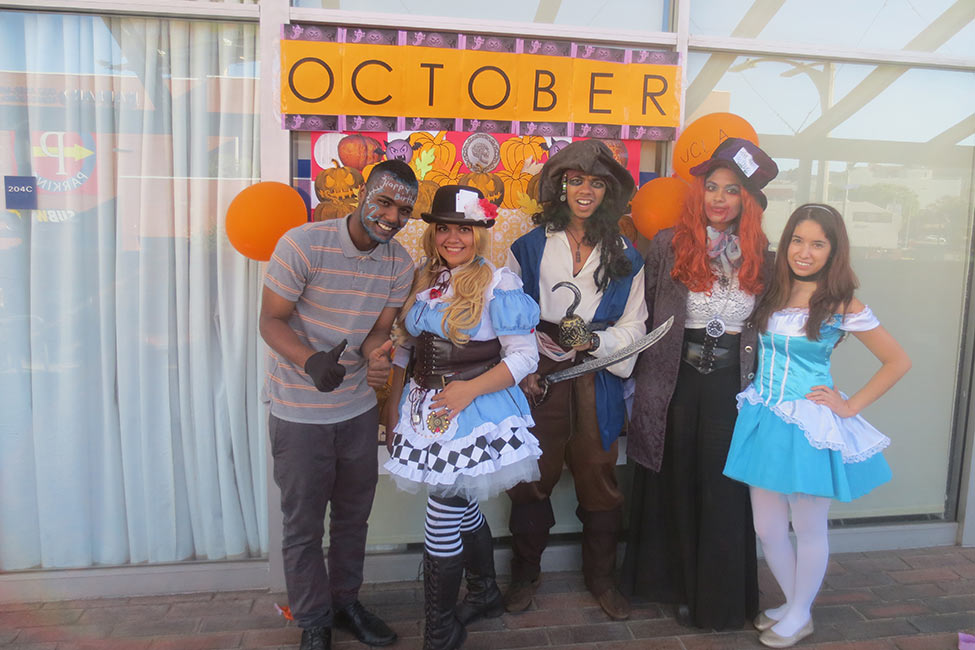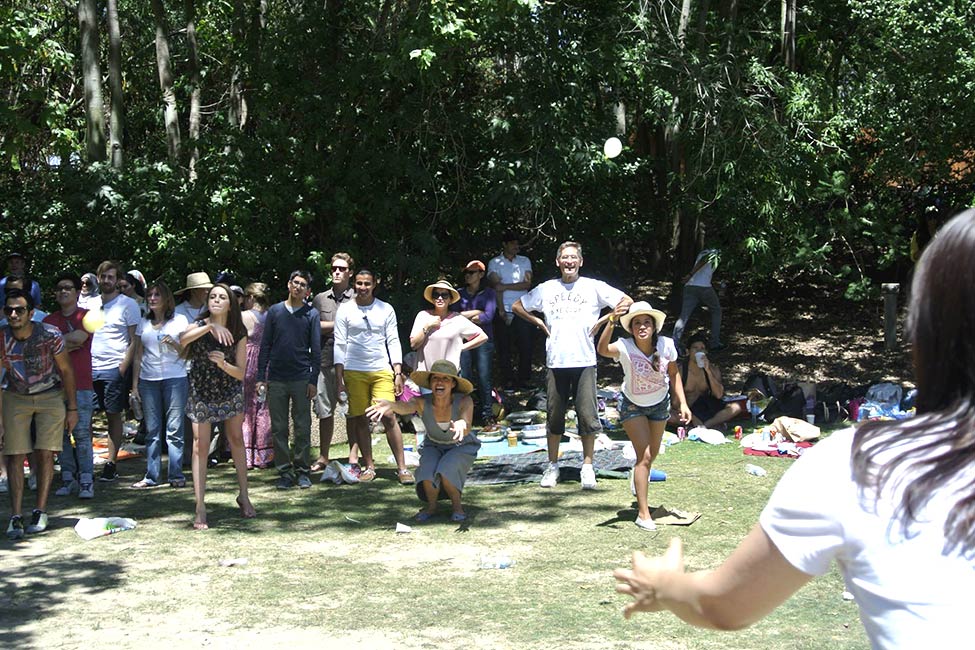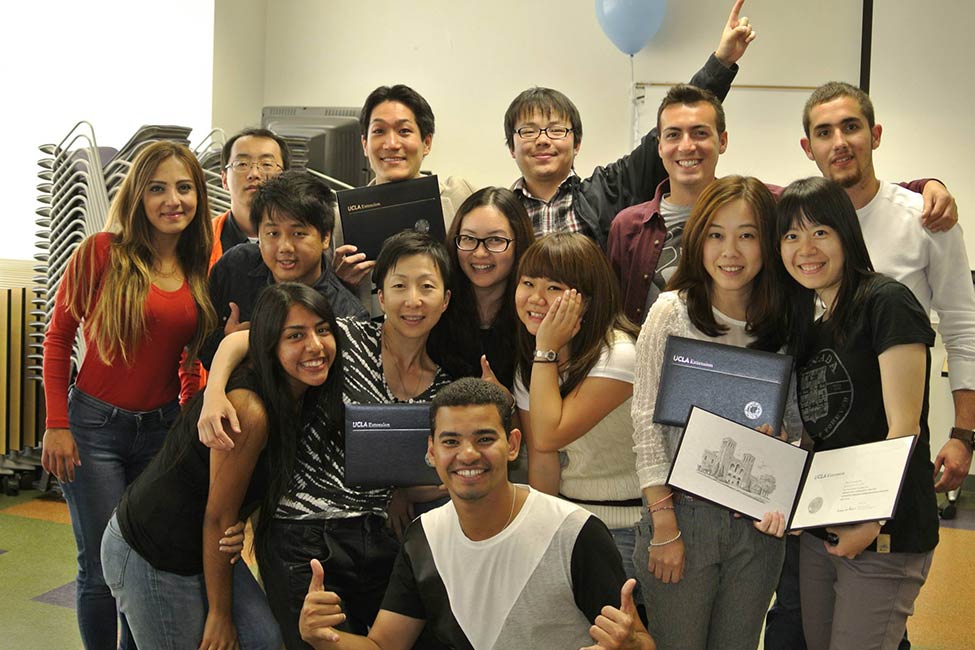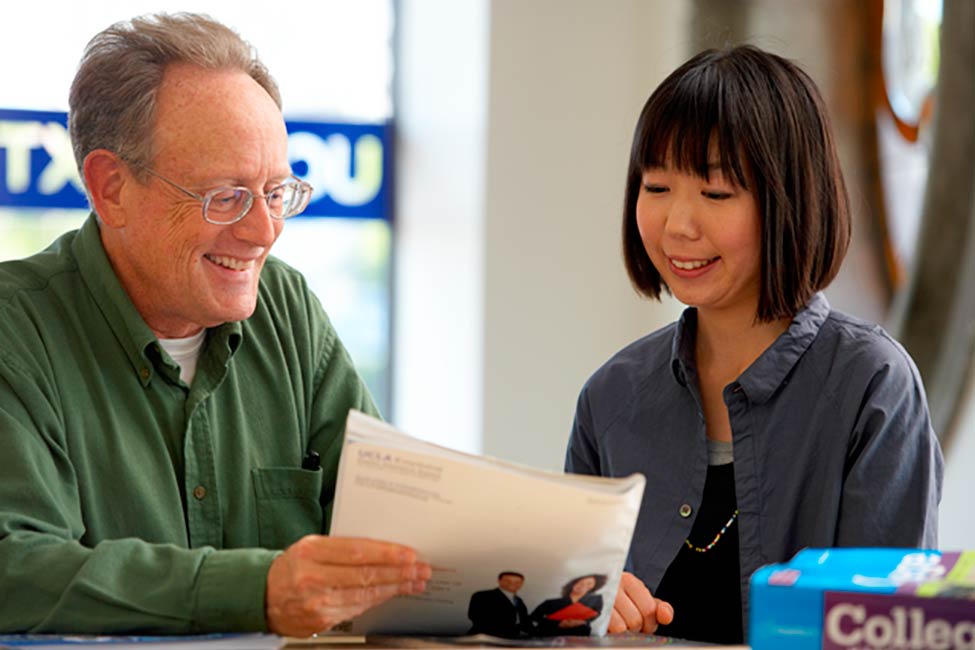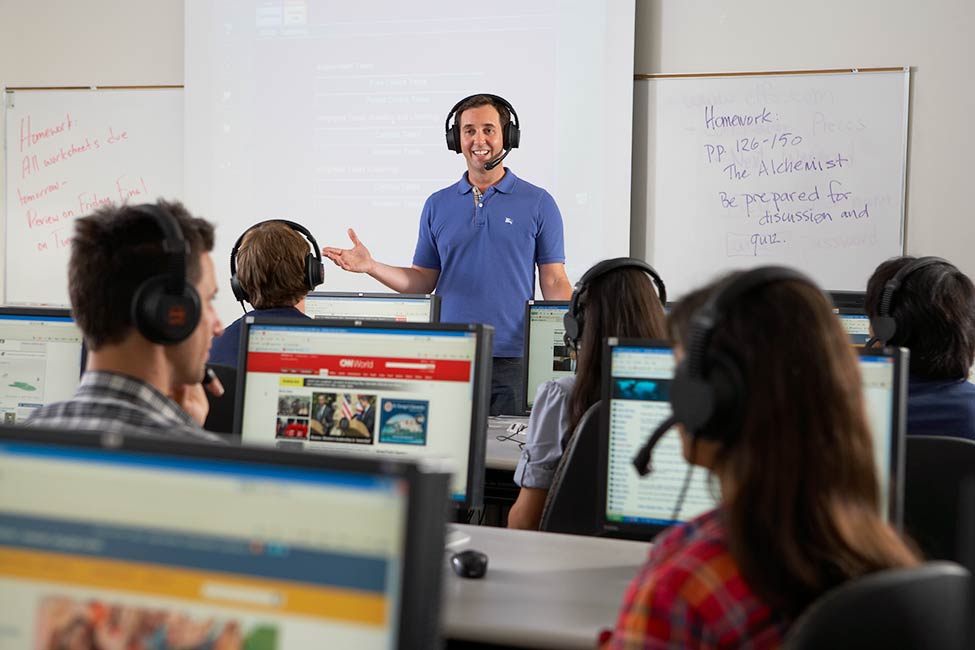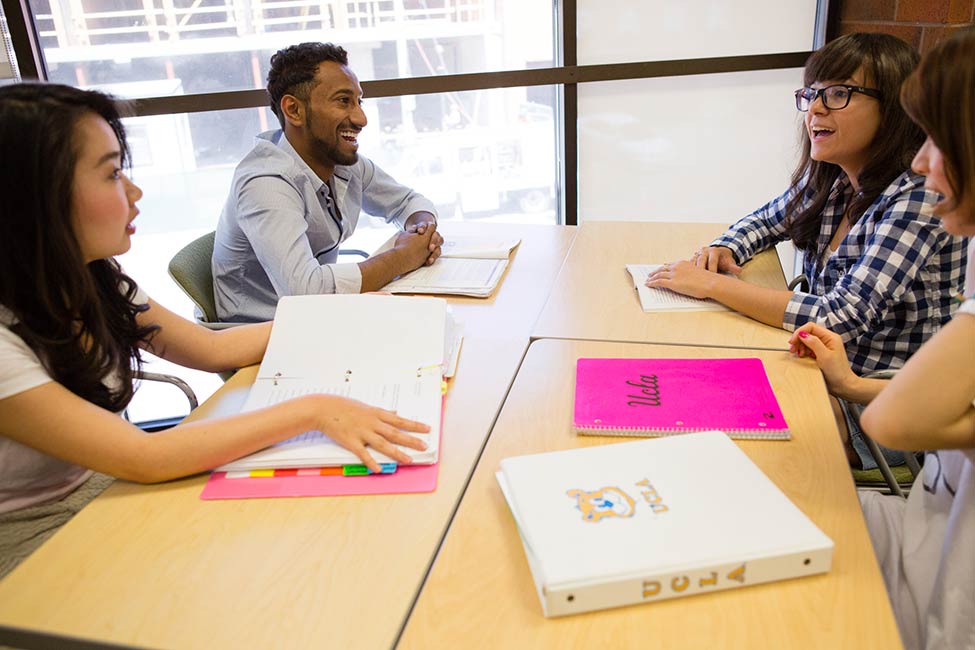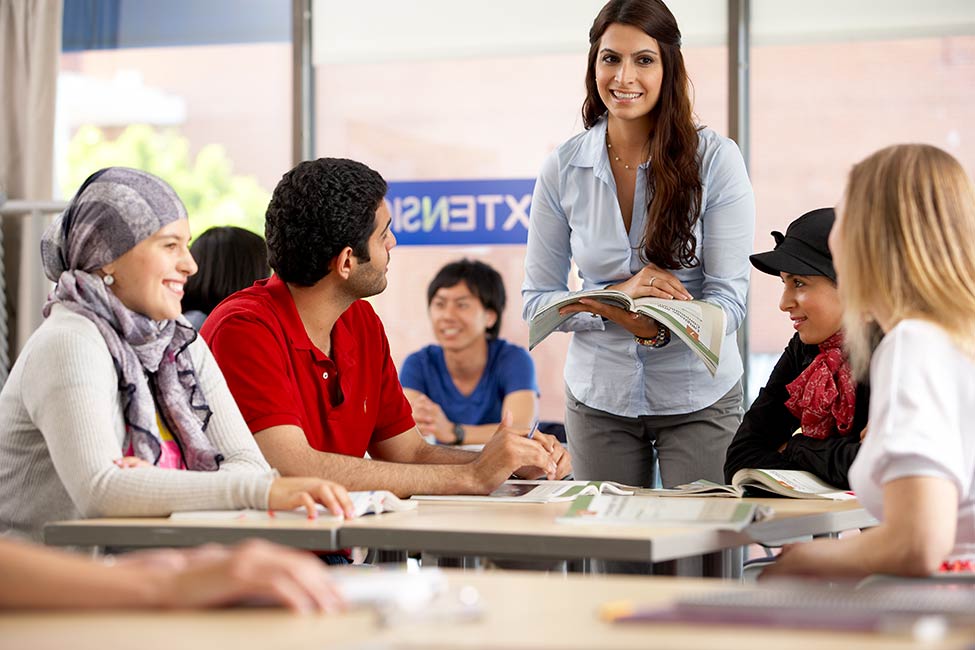 Fast Facts
School Size

Large

Cost of Attendance

$3000—$6000 Quarter

Affiliation

Public

Type of School

Intensive English Program

Student Body Gender

Co-ed

Religious Affiliation

No Affiliation

Scholarships for International Students

No

Conditional Admission Available

Yes

Top Programs

English Language (ESL)

Setting

City

Accreditation and Certification

EnglishUSA Member

Type of Housing

Residence Hall, Homestay, Apartment

Social Media
Greetings from sunny Southern California!
University of California, Los Angeles (UCLA) is one of the most prestigious and top-ranked universities in the world. The distinguished faculty includes Nobel Prize winners and members of the National Academy of Sciences.
A division of UCLA, UCLA Extension is the largest, single-campus continuing education program in the world. American Language Center (ALC), a department within UCLA Extension, offers two full-time Intensive English Language programs. ALC instructors are well-trained and experienced; using the most up-to-date teaching methods, they create a relaxed and friendly learning atmosphere. Students learn not only to communicate in English but also gain knowledge about American life and culture.
Academic Intensive English Program (AIEP)
Provides English instruction for academic purposes and prepares international students for American colleges and universities
Offers a rigorous approach to all language skills, with emphasis on reading, writing, grammar, speaking, TOEFL iBT, IELTS and GMAT preparation
Features 9 proficiency levels (basic – advanced); each level includes interactive classroom activities such as group work, exercises in critical thinking, multi-media and web-enhanced lessons.
Transferable university credit for advanced core classes
Available full-time, year-round

Winter, Fall, Spring Quarters: 10-week sessions
Summer Quarter: 12-week session and two 6-week sessions
Intensive English Communication Program (IECP)
Improves English communication skills for personal and professional purposes
Strengthens listening and speaking skills by focusing on students' pronunciation, spoken grammar, and listening comprehension
Features 3 proficiency levels (low-intermediate, intermediate, advanced); each level includes interactive classroom activities that build fluency, vocabulary and confidence in speaking
Available full-time, year-round

4-week programs are offered all year long, with special 12-week sessions available during the winter, spring, and fall
In the summer, IECP also offers 11-week and 3-week sessions
Student Life
Location
UCLA and UCLA Extension are located in Westwood Village, one of the safest and most attractive neighborhoods in Los Angeles. Only a short-bus ride away from Hollywood, Beverly Hills and the Pacific Ocean, Westwood features theatres, shops, markets, museums, and a variety of restaurants.
Leisure
As a UCLA Extension student, you will enjoy UCLA's recreational facilities that include a tennis center, swimming pools, and a fitness center. Rock climbing, surfing, sailing, and mountain biking are year-round sports; skiing and snowboarding in the nearby mountains are popular in winter months. When you're not studying, you can explore beautiful beaches and mountains, great shopping centers, exciting nightlife, impressive art galleries, and attend movie premiers.
Academic Counseling
The ALC academic advisor will assist you with your study plans and provide guidance on U.S. college and university options, entrance requirements and application procedures.
Afterschool Services and Workshops
Writing Workshops:  One-on-one support for students who need extra help with their writing skills
Study Skills Workshops:  Interactive presentations to help students succeed in their studies at ALC and at US universities and certificate programs
Campus and Community Activities:  Teacher-led workshops to help students participate in UCLA and Los Angeles community events such as lectures, performances and community volunteer opportunites.
Computer/Language Lab:  English skills practice with language learning software such as TOEFL, IELTS, pronunciation and grammar programs.  
Insurance
Injury and Sickness Insurance is included in the ALC and Pre-Master's Preparation student services fees. This insurance allows you to visit a UCLA hospital or clinic if you need medical attention while you are studying at the UCLA Extension ALC.
Housing Options
Apartments, dormitories, and homestays (cost not included in the program/course fees).
UCLA Extension American Language Center
Intensive English Programs

10995 Le Conte Avenue, Suite 614
Los Angeles CA 90024
P: 310.825.9068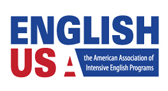 For more information:
UCLA Extension American Language Center
Intensive English Programs