Peralta Community College District
(Berkeley City College, College of Alameda, Laney College and Merritt College)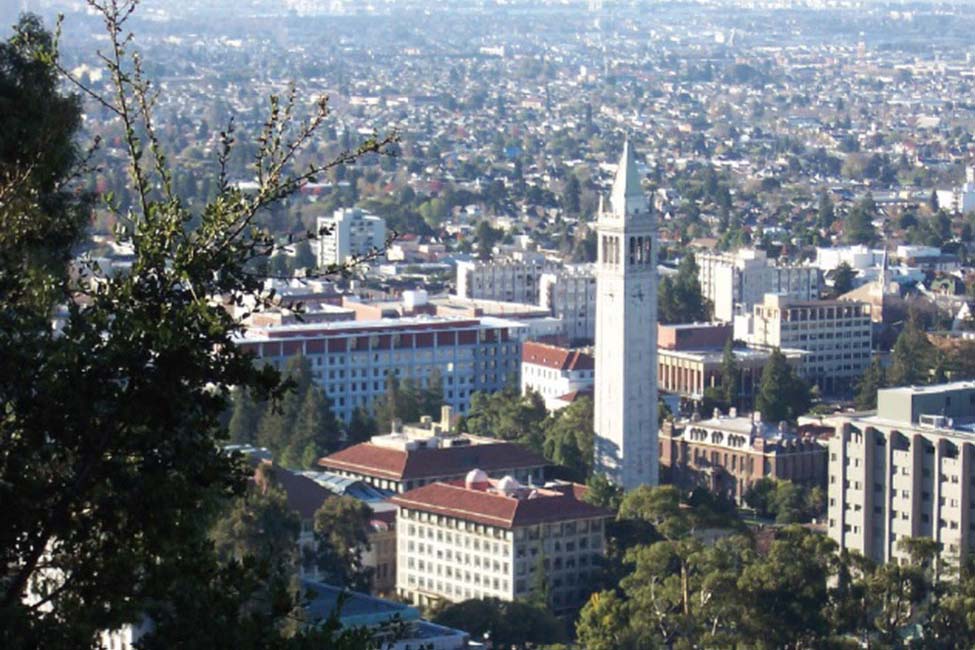 Fast Facts
School Size

Large

Cost of Attendance

$5,000—$10,000 Semester

Affiliation

Public

Type of School

2yr/Community College

Student Body Gender

Co-ed

Religious Affiliation

No Affiliation

Scholarships for International Students

Yes

Conditional Admission Available

Yes

Setting

City

Type of Housing

Homestay, Apartment

Social Media
Overview
Founded in 1964, the Peralta Colleges are located on "the Bright Side of the San Francisco Bay" in California, an area renowned for its optimism, spirit of innovation, daring and tolerance. Our student population mirrors the ethnic diversity of the San Francisco Bay Area. At Peralta Colleges, you will find students from all over the world, from diverse cultural backgrounds and world views, learning and sharing their dreams and aspirations.
Academics
At the Peralta Colleges, we offer you exciting educational opportunities.
In addition to our ESL program, we have over 2,000 subjects available to choose from, such as:
Computer Information Science
Business and Management
Biotechnology
Physical and Life Sciences
Nursing
Multimedia
Ethnic Studies
...and many more.
These hands-on experience and goal specific classes are taught by award-winning faculty and real-world industry leaders. The wide variety of degree and certificate programs, as well as university transfer opportunities, allow you to build upon your strengths, learn new skills, develop your potential for the job market, or continue towards your academic goals.
More than 800 students transfer every year from the Peralta Colleges to four-year colleges and universities in the San Francisco Bay Area and beyond.
The Peralta Colleges have special partnerships with the CSU and UC university systems.
We are ranked in the top five for transfers to UC Berkeley, and as a California Community College, our transfer students receive priority admission to all of the UC institutions.
The Peralta Colleges not only offer classes when you need them, but we also provide you with an ever changing variety of special events. Concerts, lectures, festivals, art exhibits, plays and other cultural activities abound. Fitness and swimming facilities are an added feature, too.
The Colleges
The Peralta Community College District consists of 4 reputable colleges.
Just two blocks from the University of California, Berkeley, the new energetic urban campus of Berkeley City College stands on the cutting edge of community college education. University preparation and occupational training classes form the core of Berkeley City's curriculum, which also features model programs in fields as diverse as American Sign Language, Biotechnology, and Multimedia.
College of Alameda, California's only community college located on an island, is situated on a beautiful park-like campus and offers the quiet of a suburban setting in a bustling urban environment. Founded in 1970, College of Alameda has served more than 200,000 students and enjoys a well-deserved reputation for the excellence of its academic, vocational, and student support programs. A range of unique classes awaits you at College of Alameda, including Aviation, Maintenance Technology, Apparel Design, Automotive Technology and various ESL programs.
Laney College, in the heart of vibrant, multicultural downtown Oakland, features the cosmopolitan atmosphere and human energy of a big city university. Across the street from the Oakland Museum of California, blocks from historic Chinatown, and a pleasant stroll from both Lake Merritt and the Oakland Estuary, Laney gives its 12,000-plus students ready access to the city's formidable intellectual, cultural, and natural resources.
With renowned programs in such fields as Journalism, Culinary Arts, Mathematics, Machine Technology, and Ethnic Studies, Laney has been a leader in academic and vocational education for decades.
Nestled in the hills above San Francisco Bay, Merritt College offers students the opportunity to study in one of the most dramatic natural settings in Northern California. With a panorama that includes the Golden Gate Bridge and the Pacific Ocean, Merritt's striking vistas provide a breathtaking backdrop for a packed roster of first-rate academic and vocational programs.
Merritt, minutes from the East Bay's busiest commercial centers, boasts acclaimed programs in Community Social Services, Registered Nursing, Child Development, Nutrition and Dietetics, Environmental Studies and Landscape Horticulture.
International Students
The Peralta International Education Program seeks to promote quality international educational services. We offer the following services to international students:
Personalized academic advising and career planning from trained international student counselors.
Individualized advising on visa and immigration issues.
Assistance with international student housing.
On-campus international support services.
On-campus work opportunities.
Orientation and campus tours and a variety of social and cultural activities and trips.
Download our "Peralta International Students" Mobile App:
Apple App Store: https://itunes.apple.com/us/app/peralta-international-students/id824910897?mt=8
Google Play for Android: https://play.google.com/store/apps/details?id=com.app_peraltacomm1.layout&hl=en
Peralta Community College District
(Berkeley City College, College of Alameda, Laney College and Merritt College)

333 East 8th Street
Oakland CA 94606
P: 510.466.7380
For more information:
Peralta Community College District
(Berkeley City College, College of Alameda, Laney College and Merritt College)