Broward College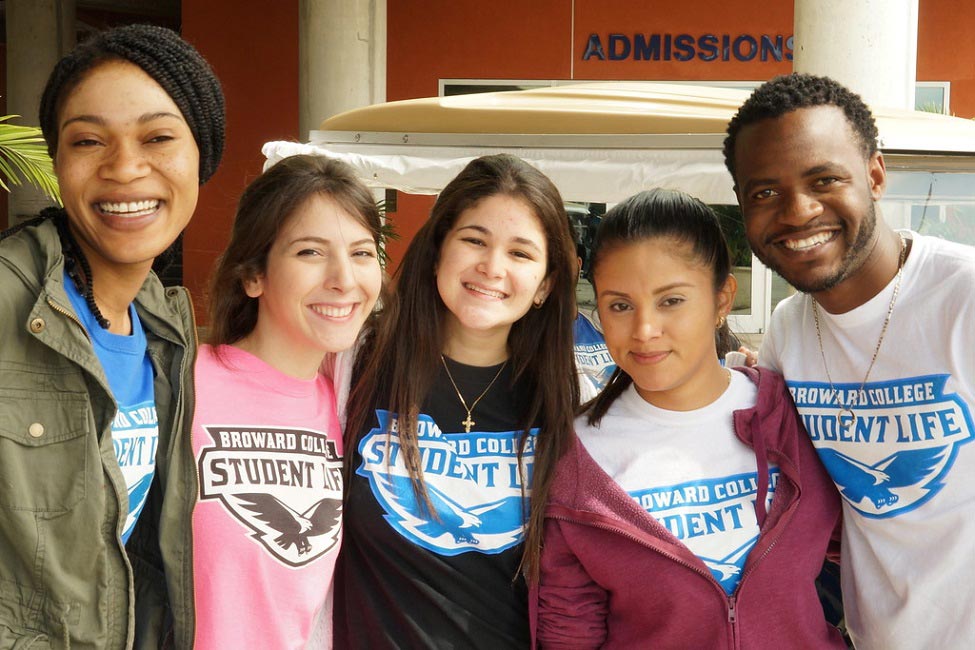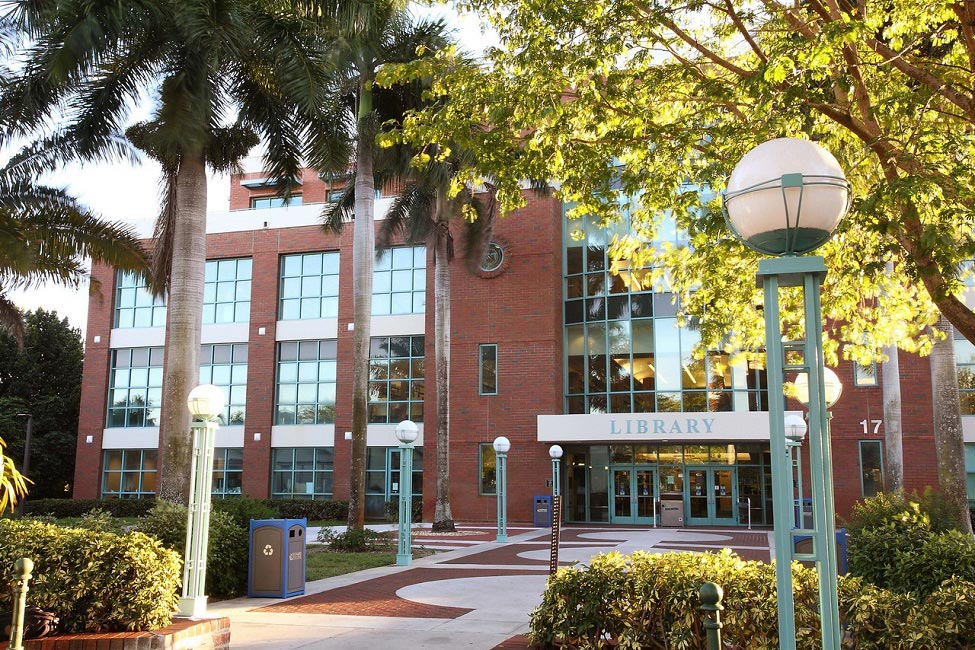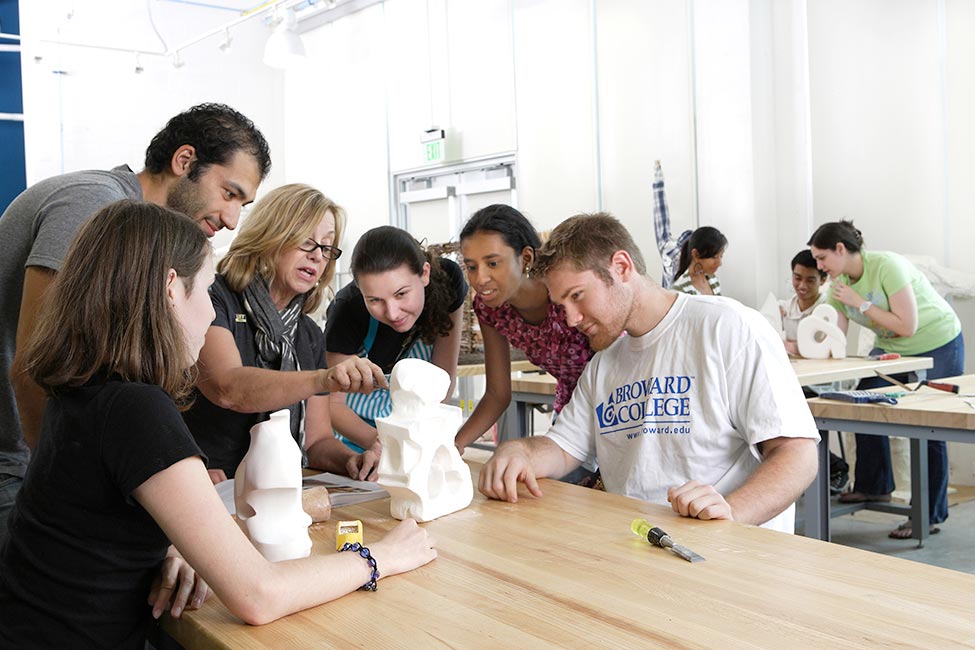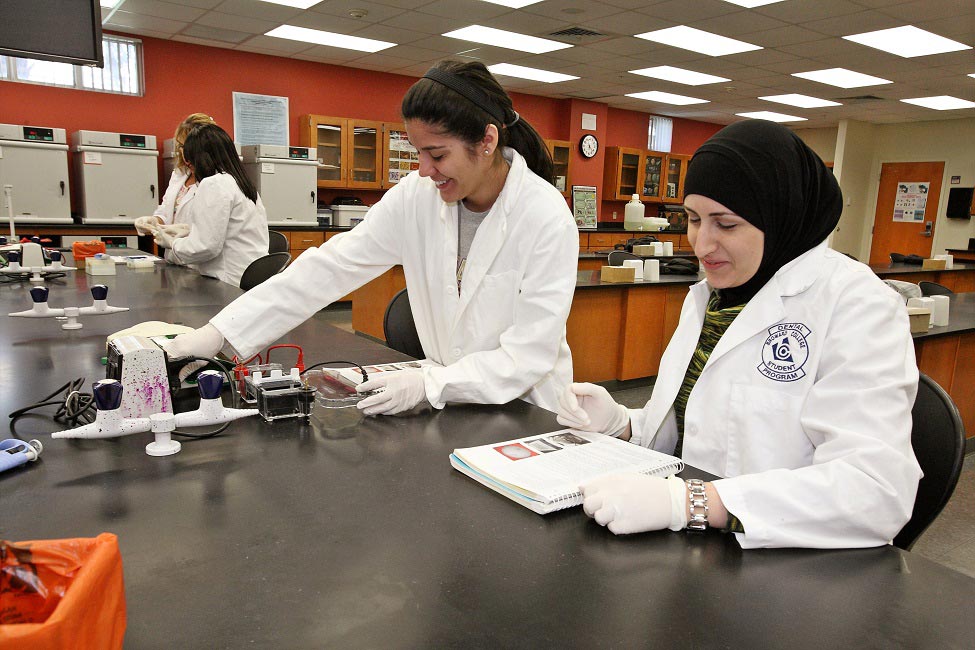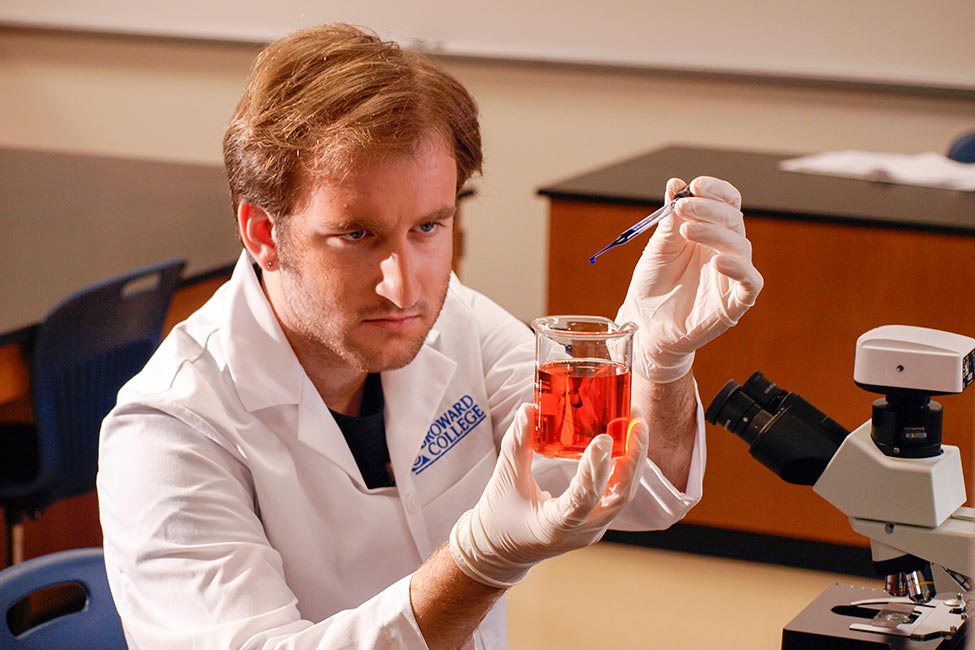 Fast Facts
School Size

Large

Cost of Attendance

$5,000—$10,000 Year

Affiliation

Public

Type of School

College

Student Body Gender

Co-ed

Religious Affiliation

No Affiliation

Scholarships for International Students

Yes

Conditional Admission Available

No

Setting

City

Type of Housing

No housing available

Social Media
Broward College, located in beautiful South Florida, is the first and largest institution of higher education in Broward County.  Founded in 1960, we have awarded degrees and certificates to more than 120,000 graduates.
We currently serve approximately 68,000 students representing more than 143 countries. We have the third-largest enrollment among the 28 colleges in the Florida College System.
Broward College, accredited by the Commission on Colleges of the Southern Association of Colleges and Schools to award associates and bachelor's degrees, was ranked as one of the top 10 community colleges in the USA according to the Washington, D.C.-based Aspen Institute. The College also offers a Language Training program.
The most popular areas of study are Supply Chain Management (Global Trade and Logistics), Hospitality, Business, Accounting, Engineering, Computer Engineering/Science, Computer Information Technology, Biology, Pre-Medicine and Nursing.  The college also has a state-of-the-art Aviation Institute, which provides top-notch flight training and aircraft maintenance instruction.
The college's campuses are located just minutes away from beaches and entertainment. Also, the fabric of student life at Broward College is a rich tapestry of activities. From the award-winning P'an Ku literary magazine to the Phi Theta Kappa Honor Society, the competitive student-athletes, the Observer student newspaper, and special-interest clubs, there are many avenues to engage in student life. We invite you to discover the many things to do at Broward College!
Mean Temperature
| Average Low Temperature (winter) | 75ᵒ F/ 23ᵒC |
| --- | --- |
| Average High Temperature (summer) | 87ᵒ F/ 30 ᵒC |
International Student Support Services
The International Admissions Coordinators and Academic Advisors provide counseling on the admissions process, immigration, academics and personal concerns to International students.
Broward College is committed to ensuring the success of our students. The Advising office helps students establish and fulfill their educational and career goals through career research and educational planning.
Our team provides a welcoming environment to incoming students offering assistance not only with their academic needs, but also with personal needs. If a student needs housing arrangements, for example, we provide referrals to apartment and furniture rentals to make students feel at home away from home.
Programs of Study
Students pursue more than 100 majors, including Arts and Sciences, Aviation, Business, Computer Science, Education, Engineering, and Nursing. The top six majors for International students are Supply Chain Management (Global Trade and Logistics), Business, Engineering, Computer Engineering/Science, Computer Information Technology and Pre-Medicine.
A business major degree provides students with endless opportunities to succeed in the global world. With the rapid innovation of technology, Broward College offers Management Information Systems/Business Data Processing, Computer Science and Engineering. Our state-of the art Aviation Institute provides our students with top-notch flight training and maintenance operation instruction from highly skilled instructors at an affordable cost.
Broward College offers the following type of degrees for its international students.
Bachelor of Science (B.S.)  – Broward College's premier education degree for those looking to become a teacher
Bachelor of Applied Science (B.A.S.)  – A four-year degree that helps students become organizational leaders in business and management
Bachelor of Science in Nursing (B.S.N.)  – Designed to transition a registered nurse career to a bachelor's degree
Associate in Arts (A.A.) – First two years of a bachelor's degree. Earn this degree and guarantee transfer into one of Florida's four-year public universities. The guarantee does not apply to limited access or teacher certification programs or a major program requiring an audition.
Associate in Science (A.S.) – Complete 2 years of specialized training designed to allow you enter the workforce in a high-demand career with guaranteed job skills or continue your education by enrolling in one of Broward College's Bachelor's programs. You may also transfer to other articulated AS to Baccalaureate degree programs at universities in Florida.
English Language Institute Program
One of the programs available to international students is Broward College's English Language Institute Program, which consists of four levels of Grammar, Reading and Communications. After being accepted to our college, students are required to take the Broward College English Placement Test, known as the Levels of English Proficiency exam or LOEP. The LOEP scores will determine which level the student will be placed in.
After completing level four of the language program, students are automatically accepted to continue their education at Broward College. In addition, the Office of International Admissions will change the I-20 from Language Training to a college degree program.
Note: Students planning to apply for the Language Program are required to have a basic knowledge of English in order to take the Levels of English Proficiency test (LOEP).
Broward College


3501 S.W. Davie Road, Building 17 / Room 226
Davie FL 33314
P: 954-201-7228
For more information:
Broward College