University of Louisiana at Lafayette

Fast Facts
School Size

Medium

Cost of Attendance

$10,000 — $15,000 Semester

Affiliation

Public

Type of School

University

Student Body Gender

Co-ed

Religious Affiliation

No Affiliation

Scholarships for International Students

Yes

Conditional Admission Available

Yes

Top Programs

Computer Science, Engineering, English Language (ESL)

Setting

Small/College town

Accreditation and Certification

EnglishUSA Member, SACS

Type of Housing

Residence Hall, Apartment, Dormitory

Test Scores

TOEFL: 70 + , IELTS: Band 6.5 +

Social Media
Welcome to the University of Louisiana at Lafayette—the perfect place to study abroad!
The University
Our campus enrolls a diverse student body of more than 19,000 students each year from all 50 states, including 600+ international students from over 80 countries. We offer students a high-quality education at an affordable cost.
Outstanding Academic Programs
The University of Louisiana at Lafayette is a public, Doctoral/Research-Intensive institution offering over 80 undergraduate, more than 30 master's and 10 doctoral degree programs through the following colleges:
College of the Arts
B.I. Moody III College of Business Administration
College of Education
College of Engineering
College of General Studies
College of Liberal Arts
College of Nursing and Allied Health Professions
Ray P. Authement College of Sciences
Graduate School
Academic Excellence
The University of Louisiana at Lafayette is featured in the 2017 edition of the Princeton's Review's The Best 381 Colleges. Robert Franek, Princeton Review's Senior Vice President-Publisher indicated that "UL Lafayette's outstanding academics are the chief reason we chose it for this book and we strongly recommend it to applicants." Only about 15 percent of America's 2,500 four-year colleges are profiled in the college guide.
UL Lafayette is one of only 15 schools in the nation that offer a petroleum engineering curriculum. The College of Engineering offers the first Ph.D. in systems engineering in Louisiana.
Over the past 20 years, graduates of the College of Nursing and Allied Health Professions have achieved first-time pass rates for the National Council Examination for Registered Nurses and consistently exceed national and state averages.
UL Lafayette is among the top 10 universities in the United States for its percentage of research and development expenditures funded by business, according to the National Science Foundation.
Since 2005 UL Lafayette students and faculty have been developing new versions of CajunBot, the university's autonomous vehicle that competes for the U.S. Department of Defense's DARPA Grand Challenge. CajunBotII is a robotic jeep that uses artificial intelligence and GPS positioning to navigate a designated route while detecting and avoiding obstacles.
USA Today nominated 20 U.S. cities for its 10 Best Reader's Choice contest for Best College Town Weekend. Lafayette, LA was voted No. 1! In 2014, professors from Harvard and the Vancouver School determined that Lafayette was the 'happiest' city in the United States.
Affordability
| | | |
| --- | --- | --- |
| Tuition | $13,000.00 |   |
| Room & Board | $5,150.00 |   |
| Books | $600.00 |   |
| Subtotal | $18,750.00 | per semester (*12 credit hours) |
*Includes classes, admission to athletic events, student-assessed fees, limited health/accident insurance, and an identification card. All costs are based on undergraduate tuition and fees and are approximate and subject to change.
Services for International Students
Academic and immigration advising
Airport pick-up
Organized educational trips to places of interest
Ragin Pal Program that matches students with American peers, giving students an inside view of American life
A Global Education Program that provides international students with a forum to speak about their country and culture to community groups
International Hour – a social gathering for international and American students every other Friday during fall and spring semesters
Great Location and Climate
Located in Lafayette, a city of 125,000, about 2 hours from New Orleans and 4 hours from Houston
Low cost-of-living
Mild sub-tropical climate
The heart of "Cajun Country" – an area of Louisiana with strong French subculture
Admission
Students can apply online for undergraduate or graduate admission. International applicants must submit certified official copies of all academic records and have an official TOEFL iBT of 70 (undergraduate), 81 (graduate) or IELTS score of 6.5. Graduate applicants must also provide GRE scores or GMAT scores (MBA applicants only).
Students who do not meet the TOEFL requirement may enroll in the Intensive English Program (IEP) at UL Lafayette and remain in the IEP until they have successfully completed the highest level and passed the English Exit Exam.
Intensive English Program
The Intensive English Program (IEP) at UL Lafayette prepares non-English speaking students for admission into the university through intensive English courses designed to meet the basic requirements for most universities. Once students have graduated from Level 6 at the IEP, they can apply for admission to UL Lafayette without taking the TOEFL iBT or IELTS.
Special features:
Six levels (beginning – advanced)
Each level takes 8 weeks to complete
20 hours of instruction per week
Reading, Writing, Grammar, and Listening/Speaking classes
Essay and research paper preparation
Qualified and experienced ESL teachers
Small class size
Affordable costs
Conversational practice and extracurricular activities
Access to University of Louisiana at Lafayette facilities
Interested applicants can apply online.
University of Louisiana at Lafayette


Office of International Affairs
P.O. Box 43932
Lafayette LA 70504-3932
P: 337.482.6819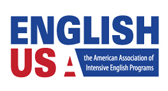 For more information:
University of Louisiana at Lafayette