Salem State University
Center for International Education/ESL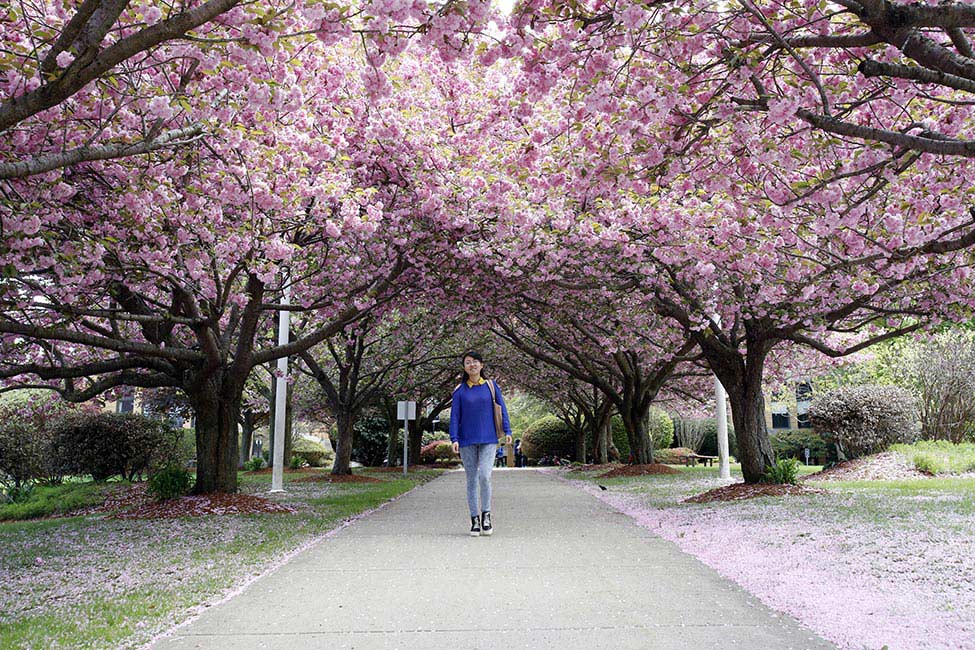 Fast Facts
School Size

Medium

Cost of Attendance

$1,000—$5,000 Semester

Affiliation

Public

Type of School

University/Intensive English Program

Student Body Gender

Co-ed

Religious Affiliation

No Affiliation

Scholarships for International Students

No

Conditional Admission Available

No

Top Programs

Business, Education, Intensive English

Setting

City

Accreditation and Certification

NEASC

Type of Housing

Residence Hall, Apartment

Social Media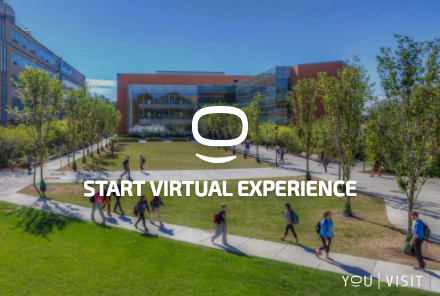 ACHIEVE YOUR ACADEMIC AND PROFESSIONAL GOALS THROUGH PERSONALIZED ENGLISH LANGUAGE INSTRUCTION AS YOU EXPERIENCE THE SPIRIT OF AMERICA AT OUR VIBRANT CAMPUS IN HIP AND HISTORIC SALEM, MASSACHUSETTS
Your University Experience in Salem and the Boston Metropolitan Area
At Salem State University (SSU), language learning extends beyond the four walls of the classroom to our campus filled with student-led events and to the many historical and unique cultural attractions in the local community. Students and over a million annual tourists enjoy the historic architecture, museums, world famous Halloween festival, and an eclectic mix of shops and dining options in downtown Salem.
A quick 30 minute ride on the train will put you in bustling downtown Boston with an endless variety of ethnic festivals and entertainment year round. Your opportunities to learn and practice authentic English are limitless!
About Salem State University
Situated in a historic seacoast town, Salem State University is one of the largest accredited state universities in the Commonwealth of Massachusetts. Salem State provides a diverse community of learners with a high quality, student-centered education that prepares them to contribute responsibly and creatively to a global society.
More than 10,000 students from 27 states, 5 continents, and 68 countries choose SSU for the quality of our faculty, and the multidisciplinary emphasis of our undergraduate and graduate degree programs including: Business Administration, Mathematics and Computer Science, Biology, Chemistry, Nursing, Education, Social Work, and Psychology among others.
Intensive English Program Highlights
Results-driven courses for academic, professional, and general English purposes aligned to the Global Scale of English standards
Personalized language instruction tailored to the needs of small groups of diverse learners
Highly experienced and qualified faculty with master's degrees who help students acculturate to life in the United States while infusing academic and career readiness skills into the curriculum
Five levels of instruction from high beginning to advanced
18+ hours of instruction per week
Guest lectures, workshops, conversation partners with Salem State students, and trips into Boston and surrounding areas
Multiple start dates
On-campus housing
Free online application
Courses
Content-Based English Classes: Oral Communication, Integrated Reading and Writing
Focus Classes: American Culture; Business Communication; Citizen Journalism and Digital Storytelling; Creative Writing and Storytelling; Discover Salem; English through Drama; English through Film; English through Music; Global Issues in the Media; Service Learning
English Skill Booster Classes: Pronunciation, Grammar, Practical and Academic Vocabulary, Communication and Discussion Strategies, Academic Reading Strategies
Exam Preparation: TOEFL iBT; TOEFL ITP
Program Schedules
Fall Semester
Early September – Mid-December (14/15 weeks)
Spring Semester
Mid-January – Early May (14/15 weeks)
Summer Semester
Mid-May – Mid-August (12 weeks)
Mid-May – Late June (6 weeks)
Early July – Mid-August (6 weeks)
Campus Life
Students in the Intensive English Program have access to student services and activities on campus, including:
Salem State Library
65 Student Groups (including International Student Association)
Conversation Partners and Mentors
Pool, Gymnasium and Fitness Center
Free Shuttle Service (around campus and to downtown Salem)
On campus medical center
Sophia Gordon Center for the Creative and Performing Arts
Spiritual Life
On-campus Housing & Meal Plans
Housing is available in our apartment style residence halls equipped with kitchens. Students have options to cook or take advantage of many meal plan options.
Tuition and Additional Costs
Tuition for one semester is $3250 in the fall, spring and summer
Tuition is $1625 for a 6-week summer session
Health insurance coverage per semester is $1,471 in the spring/fall and $2,511 for combined fall, spring, and summer (August 1 – July 31).
Other costs, including meals and housing, can be found here: https://www.salemstate.edu/students/27533.php
Apply
Don't wait! Apply online in three simple steps. Visit the Salem State University Center for International Education website and click on "Apply Now" (http://salemstate.edu/cie).
Salem State University
Center for International Education/ESL

Sullivan Building, Room 114
352 Lafayette Street
Salem MA 01970
P: 978.542.6351
For more information:
Salem State University
Center for International Education/ESL