Bemidji State University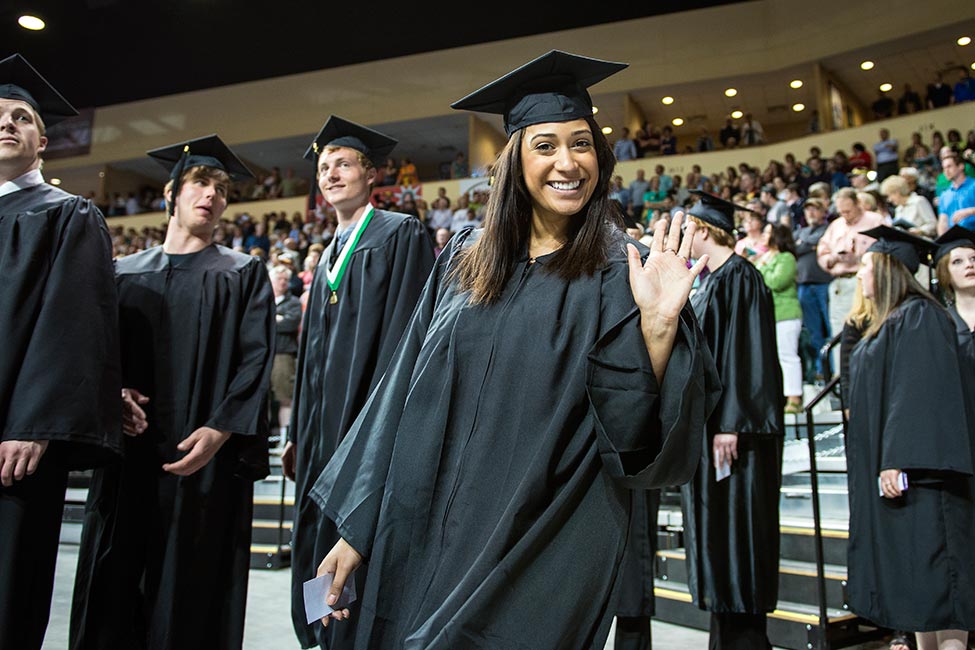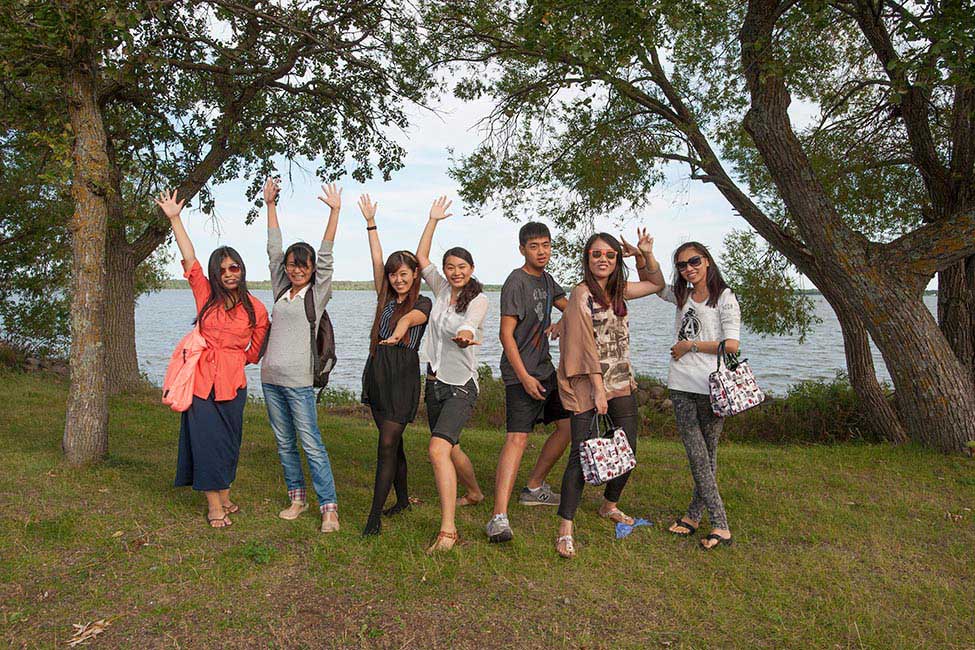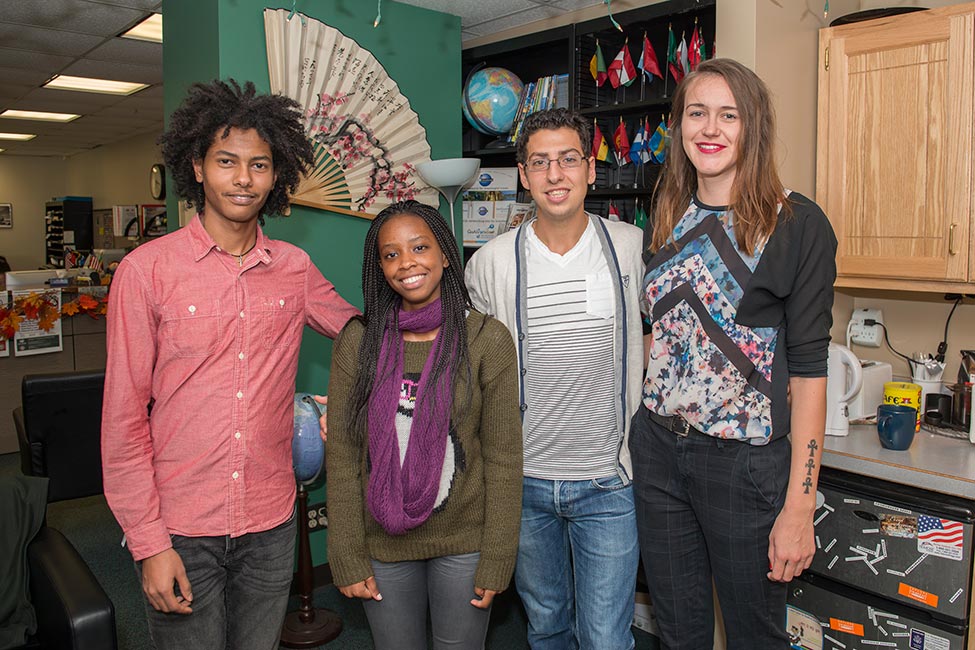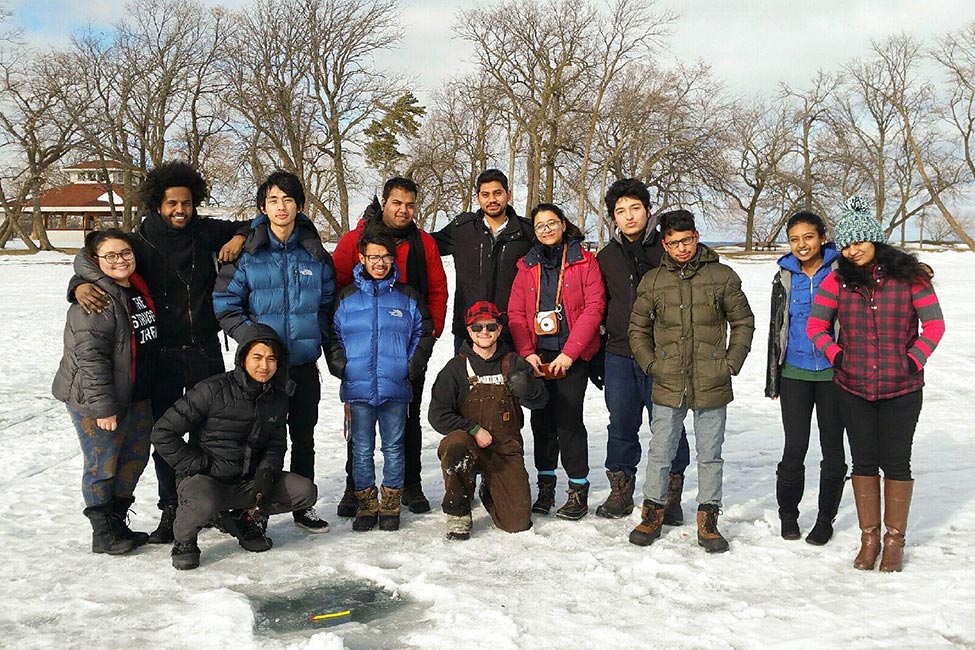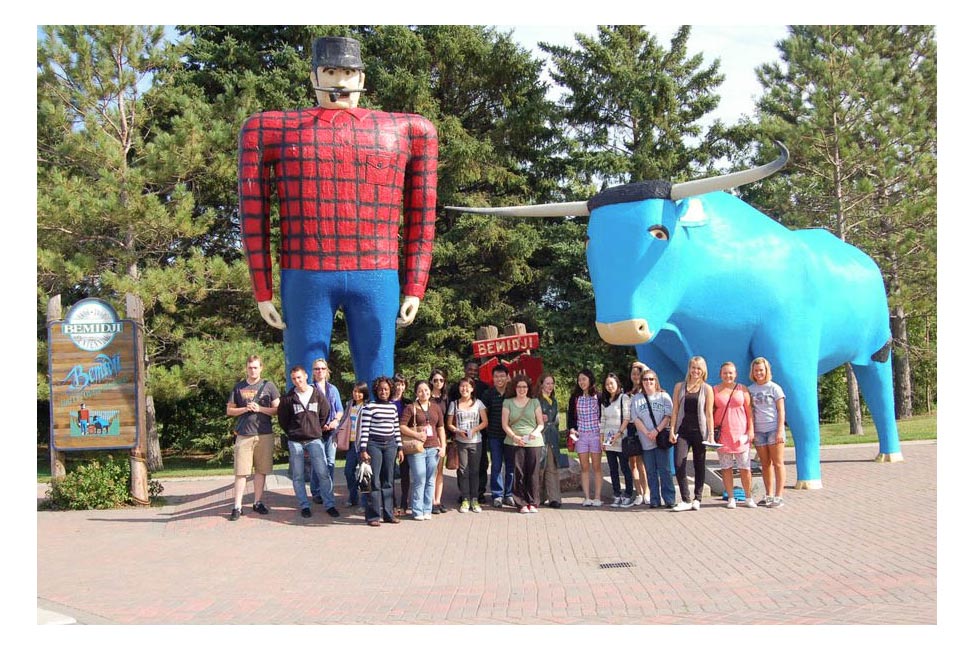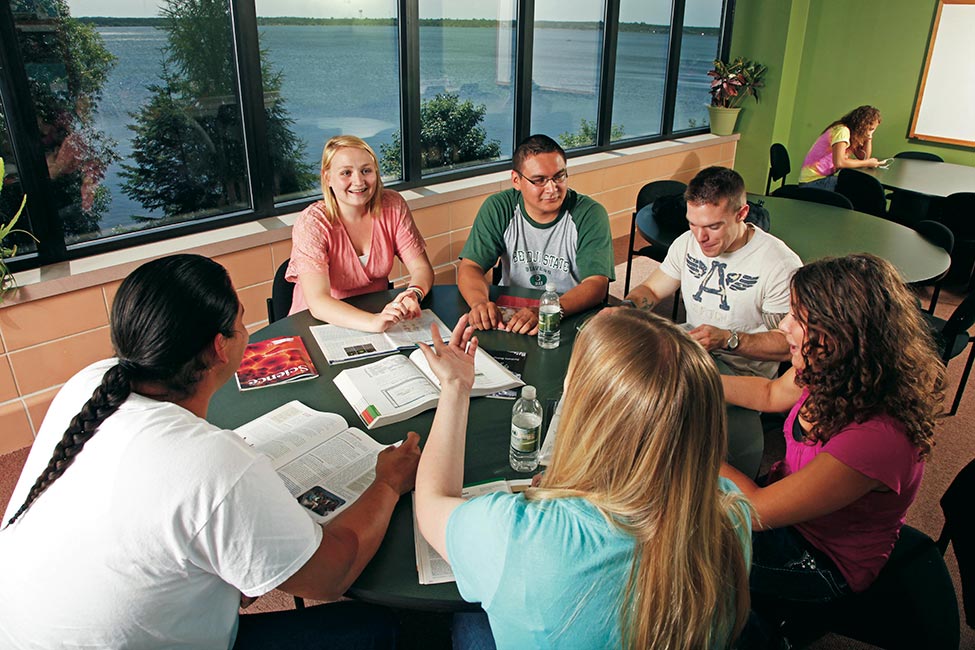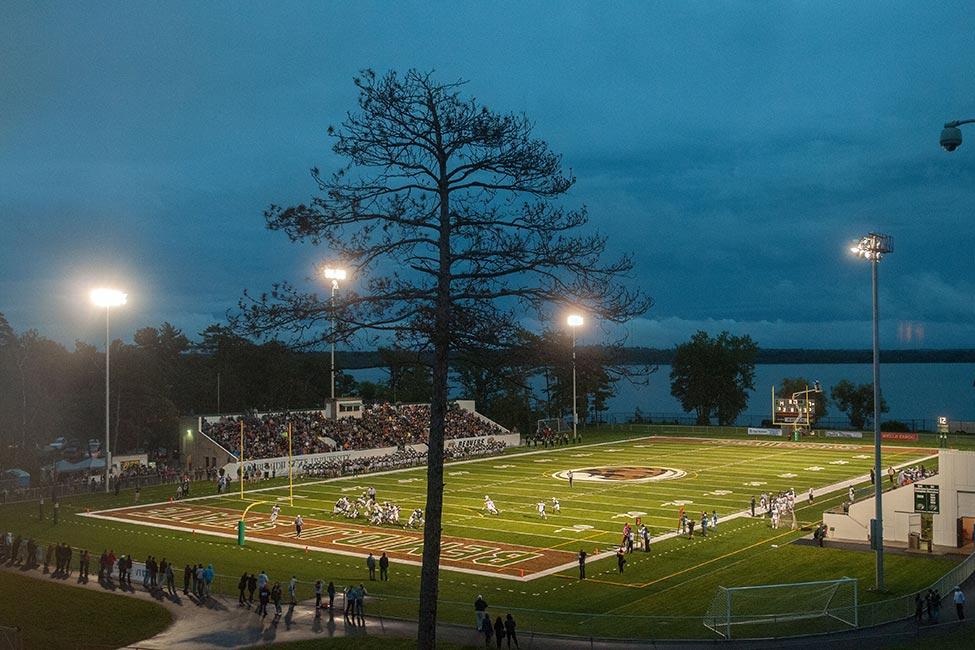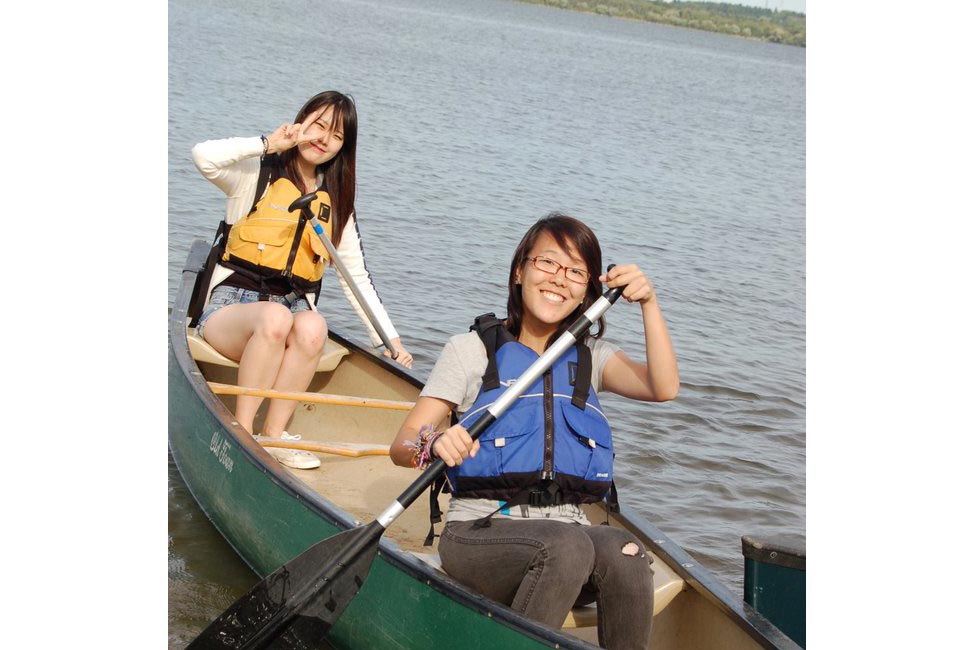 Fast Facts
School Size

Medium

Cost of Attendance

$5,000—$10,000 Year

Affiliation

Public

Type of School

University/Intensive English Program

Student Body Gender

Co-ed

Religious Affiliation

No Affiliation

Scholarships for International Students

Yes

Conditional Admission Available

Yes

Top Programs

Business, Computer Science, Science

Setting

Small/College town

Accreditation and Certification

HLC

Type of Housing

Residence Hall

Social Media
We educate people to lead inspired lives
Over 5,000 students thrive on a friendly, lakeside campus with a century of tradition and unmatched access to outdoor recreation.
Our superb faculty, small classes, and real world learning enrich majors in the arts, sciences, and professions.
Bemidji State graduates are ready to succeed, to lead, and to serve in a changing world. They say the choice to attend BSU is one of their best decisions ever.
A lakeside campus setting like no other
Bemidji State is a university in the pines, on the western shore of Lake Bemidji in northern Minnesota.  The lake's 6,400 acres are a recreational playground, a scientific laboratory and an unforgettable backdrop for one of life's important chapters. Although BSU is a world away from urban distractions, it can be easily reached from Minneapolis, Minnesota or Winnipeg, Manitoba.
Rich in history, Bemidji is proud to call itself the First City on the Mississippi River.  It is a safe, welcoming, walkable town with excellent shopping, dining and entertainment, a high quality medical center and daily flights to Minneapolis.
The surrounding area offers hundreds of lakes, beautiful public lands and endless trails, with year-round activities to suit every interest.
See our beautiful campus yourself with our virtual tour.
Academic Excellence
The faculty and staff of Bemidji State University are determined to see students receive the greatest possible benefit from their educational investment.  Academic programs emphasize personalized, hands-on learning and share a strong foundation in the arts and sciences.
Consistently ranked in the Midwest's top tier by U.S News & World Report, Bemidji State offers a broad range of professional degrees, including accounting, biology, business, education, computer science, nursing and criminal justice, as well as unique majors like aquatic biology, design technology and sports management.
An Affordable Education
In-State Tuition Benefits: Many universities charge higher tuition prices to students who come to the school from outside of the state. At BSU, all international students are given the in-state (resident) tuition price. BSU prides itself on providing students with a high-quality education at an affordable price.
Work on Campus: Students on F-1 visas may work up to 20 hours a week on campus while classes are in session and up to 40 hours a week when classes are not in session.
Get Involved
International Student Organization (ISO): All new international students are invited to become members of the International Student Organization.  In the ISO, international students receive support from international students. They also organize trips and events, such as the Festival of Nations.  The Festival of Nations is an annual event where students and community members share food, stories, dances and songs from around the world.
Open Borders Learning Community: The Open Borders Learning Community is a program where students from around the world who are interested in multiculturalism can live together on the same dormitory floor, learning from one another's different experiences and perspectives. Residents share in many activities such as cultural dinners, international movies, costume parties, and kite flying.
The Green and White Athletics Tradition: Proudly wearing green and white, the BSU Beavers compete in 14 men's and women's sports, including championship-level hockey. BSU also offers a number of intramural sports, including flag football, outdoor soccer, volleyball, basketball, hockey, softball and more.
English Language Center
The English Language Center (ELC) prepares students for academic success at BSU.  The ELC offers a full-time program located on our beautiful, lakeside campus. Students can enroll in the program for one or two semesters depending on their needs.  Students at the ELC take intensive English classes, get one-on-one tutoring, and participate in fun cultural activities. 
Two programs are offered to satisfy the English language requirement for admission to BSU:
Intensive English Language Program – The intensive English Language Program offers full time language instruction with at least 12 face-to-face, classroom credit hours per week.
Bridge Program – The Bridge Program provides students the opportunity to begin taking credit-bearing courses at BSU while continuing to develop their language skills. Normally, Bridge students take two ELC courses along with up to seven credit hours of credit-bearing courses. Students must be tested into this program.
The Intensive English Language Program is appropriate for:
International students with English language test scores below the minimum required for admission to a U.S. college or university
International students conditionally admitted to BSU due to insufficient English language skills
International students who wish to focus on effectively using English for business, travel, international aid and cooperation or teaching English as a foreign language
Bemidji State University


1500 Birchmont Drive NE
Bemidji MN 56601
P: 218-755-4096
For more information:
Bemidji State University