Flathead Valley Community College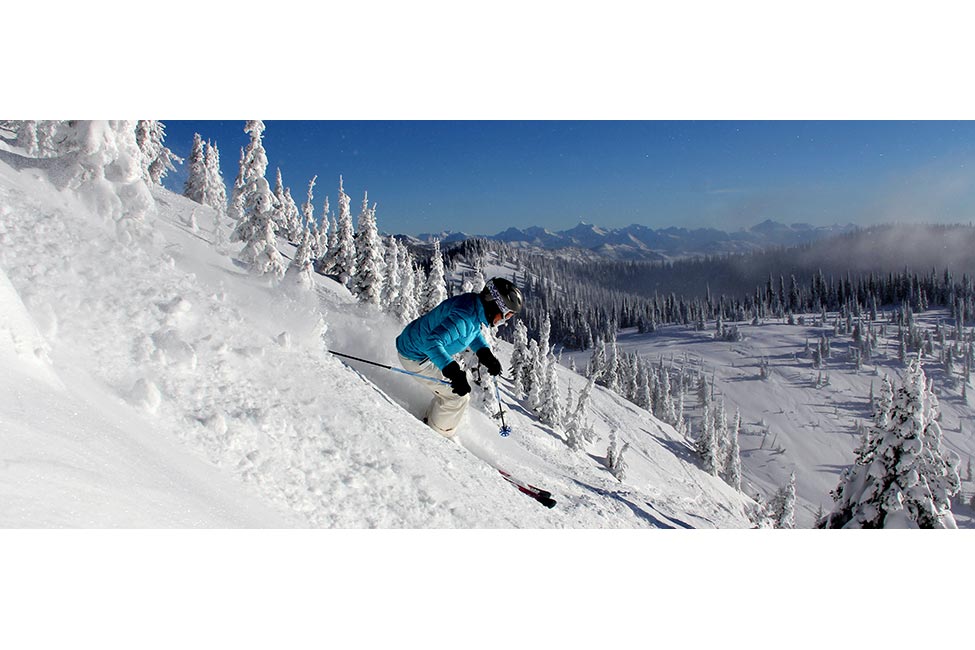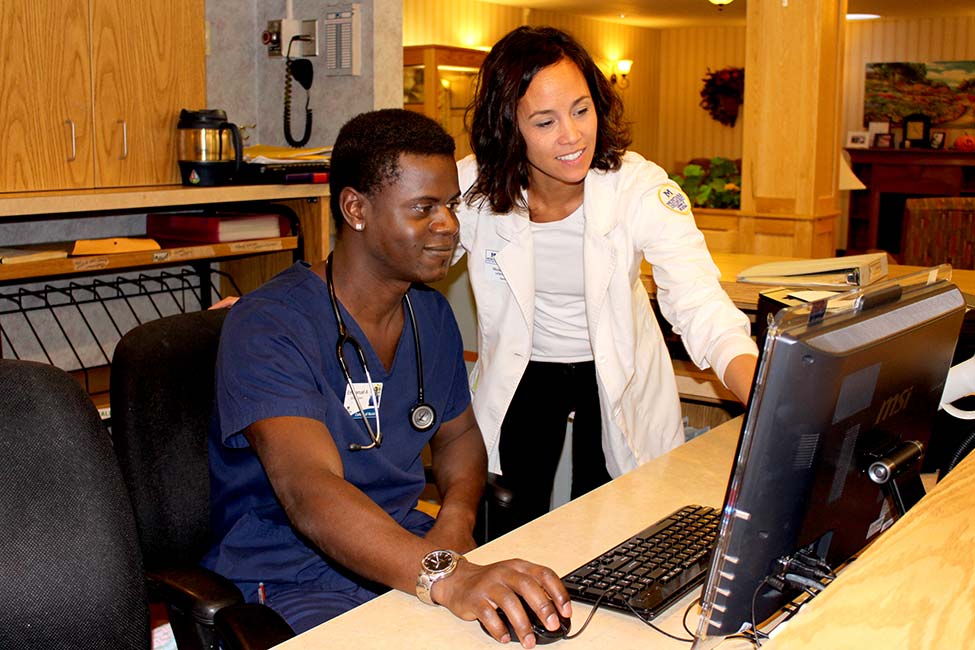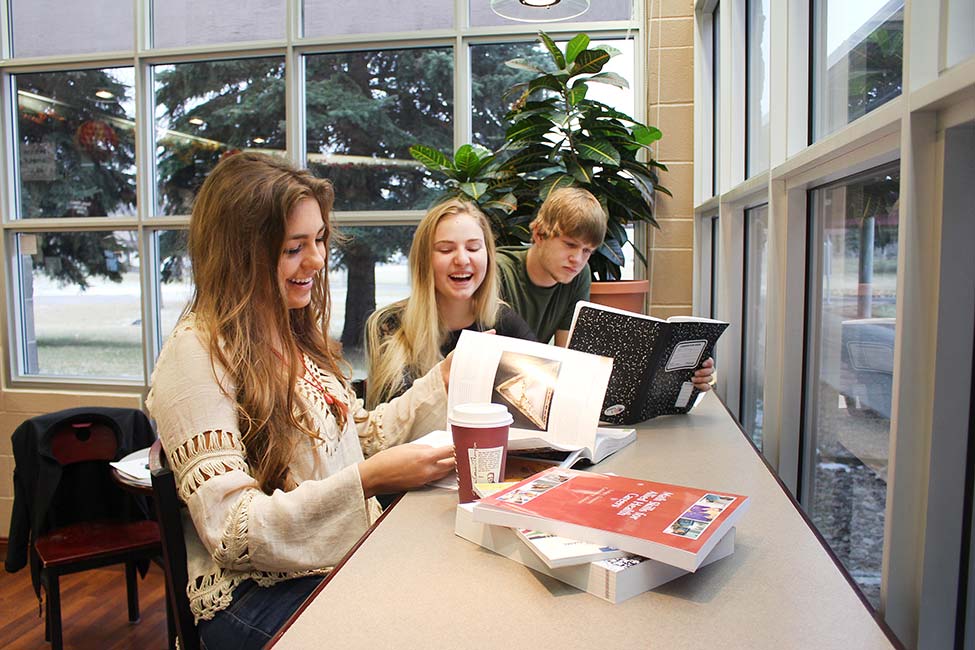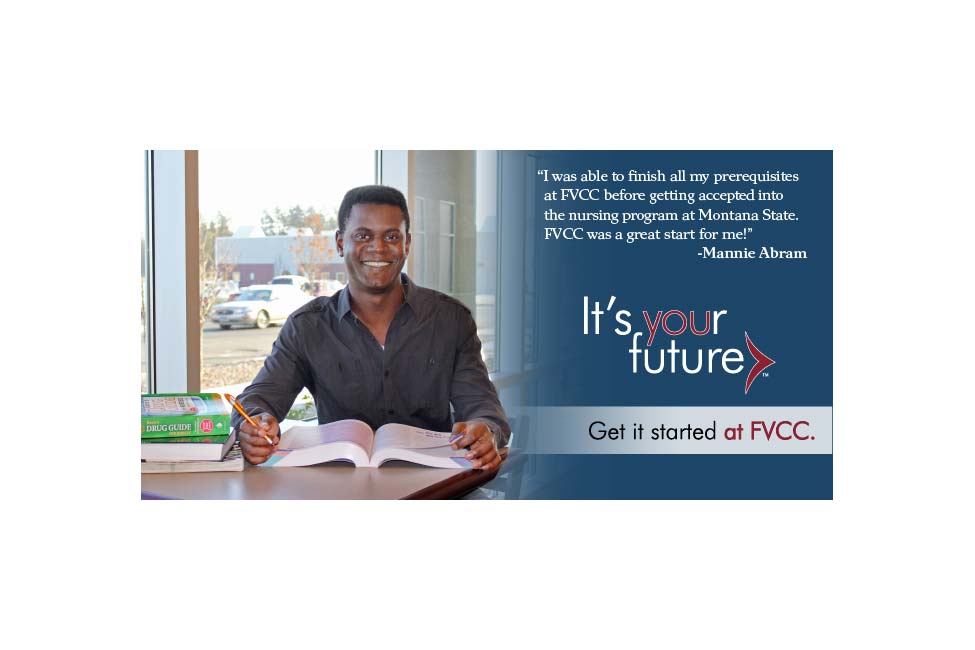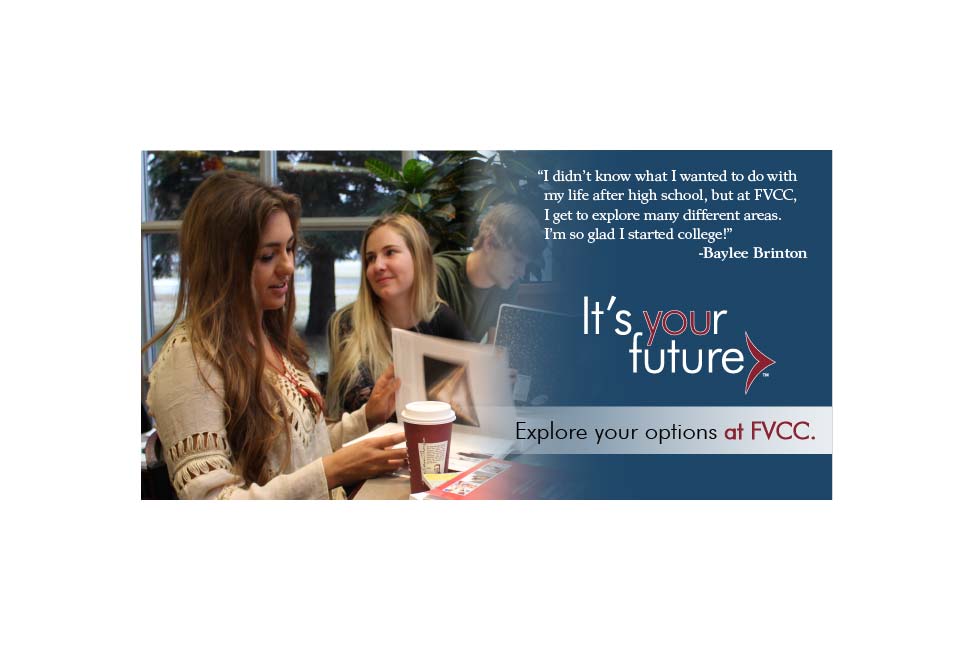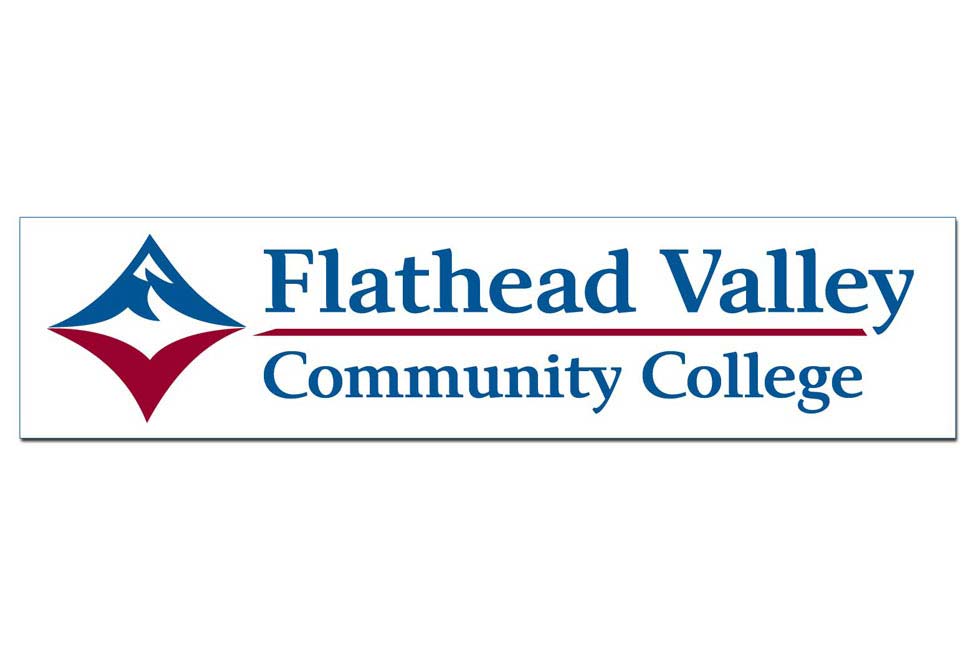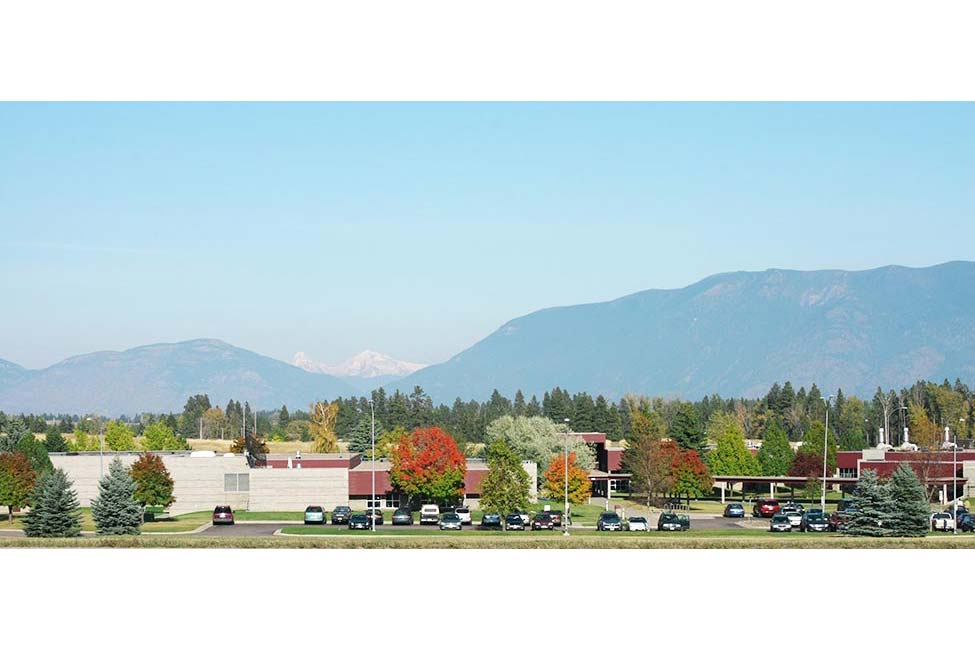 Fast Facts
School Size

Small

Cost of Attendance

$1,000—$5,000 Semester

Affiliation

Public

Type of School

2yr/Community College

Student Body Gender

Co-ed

Religious Affiliation

No Affiliation

Scholarships for International Students

Yes

Conditional Admission Available

No

Top Programs

Business, Engineering, Nursing

Setting

Rural

Accreditation and Certification

AACC Schools

Type of Housing

Residence Hall, Apartment

Test Scores

TOEFL: 60 +, IELTS: Band 6 +, iTEP: 3.6

Social Media
About Flathead Valley Community College
Learn in one of the most magnificent places on earth! The Flathead Valley Community College (FVCC) campus is located in the safe and friendly small town of Kalispell, Montana, just a short drive from the majestic Glacier National Park and minutes away from two ski resorts (including the internationally renowned, world class Whitefish Mountain Resort) providing endless opportunities for outdoor recreation and adventure.
We offer:
an outstanding selection of fully accredited academic programs
excellent faculty
small classrooms (ratio 1:18) and personal attention to every student
3 start dates: students can begin their studies in fall, spring, or summer
a safe and beautiful place to study where you can achieve your dream!
Academic programs
College Transfer Programs:
"2+2" transfer programs to Montana State University institutions, the University of Montana, Montana Tech in Butte, and the University of Lethbridge (Alberta, Canada).
Professional and Technical Career Programs:
One and two year career training programs in exciting fields such as Graphic Design, Business Administration, Industrial Machine Technology, Entrepreneurship, Integrated Agriculture and Food Systems, Paramedicine, Information Technology, Web Technology, Criminal Justice, Welding and Inspection Technology, Culinary Arts, and many more!
Find a complete listing of programs at http://www.fvcc.edu/what-we-offer/academic-programs
Support Services for International Students
International student orientation program
Academic support services including free English tutoring, math tutoring and other subject-related tutoring
Expert academic advising
Student activities and organizations such as an International Student Club, and field trips
Assistance with immigration responsibilities related to maintaining status, transfer, employment and travel
Internships and practical training opportunities
Study abroad opportunities to Italy, England, Brazil, and Costa Rica
A vibrant Intramurals Program

Brand new on campus student housing
HOUSING
FVCC offers on-campus housing for students. Single and double bedroom units with kitchens are available at  competitive rental rates. All units are equipped with secure entrances. Additional features include laundry facilities, study and meeting areas and free parking. Safe walking paths allow residents easy access to the rest of campus, as well as to nearby retail stores and restaurants.
 
Cost per Student:
Studio Apartment (single):
$3,240/semester
$2,160 for summer
Two Bedroom (shared):
$2,678/semester
$1,786 for summer
*price includes all utilities including Wi-Fi.
Admission
Cost of Attendance per Academic Year
Tuition and fees: $10,800
Minimum Off-campus Living Expenses: $6,000
Books and Supplies: $800
Personal Expenses: $600
Total Estimated Expenses per year: $18,200
For more information: http://www.fvcc.edu/
International students like FVCC:
"Studying at FVCC is the best decision I have made. As an international student who speaks English as my second language, I have received lots of help in and out of class. There are many great instructors and resources to help me succeed. FVCC is a friendly environment, and there are many intramural activities to participate in and meet new friends." (Yasmin Peng, International Student from Taiwan)
"I chose FVCC because of the variety of educational programs offered, while being surrounded by beautiful parks, mountains and lakes! The FVCC staff and teachers have been very supportive. When I'm not studying I have had the opportunity to hike, mountain climb, ski, horseback ride and paddleboard (just to name a few activities!) I would recommend FVCC to anyone looking for a solid education and well-rounded experience." (Sabina Lomozova, International Student from the Czech Republic)

Flathead Valley Community College


Gerda Reeb, PhD 777 Grandview Drive
Room LRC 139
Kalispell MT 59901
P: (+1)406 756 3889
For more information:
Flathead Valley Community College