Adelphi University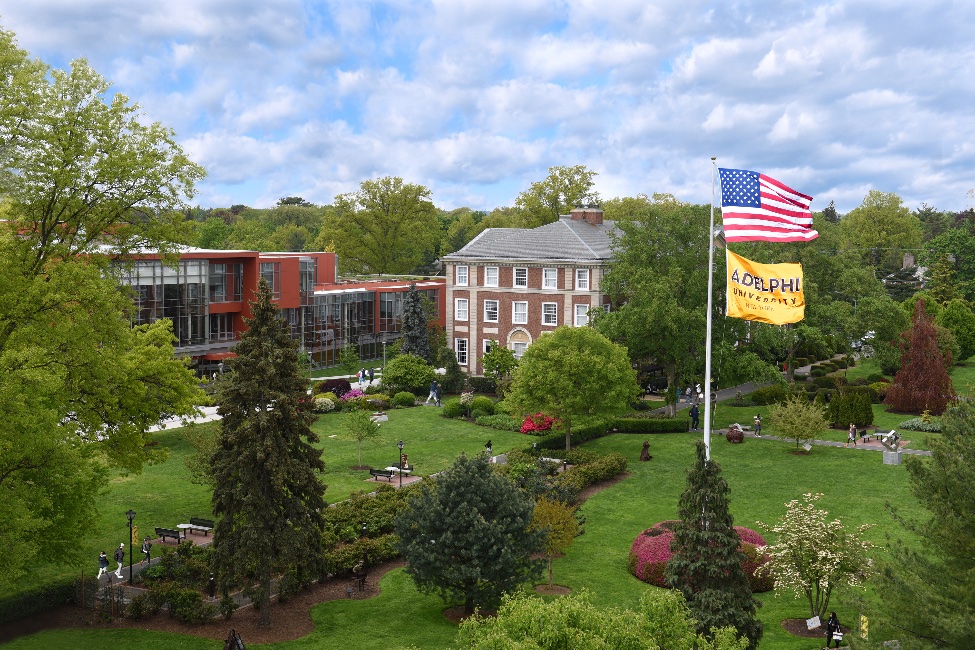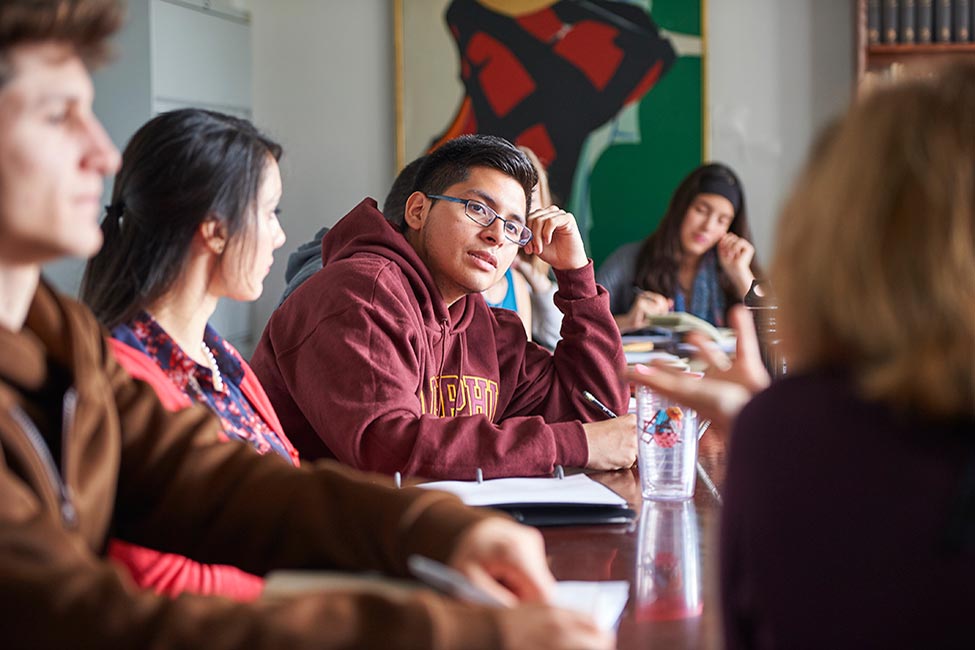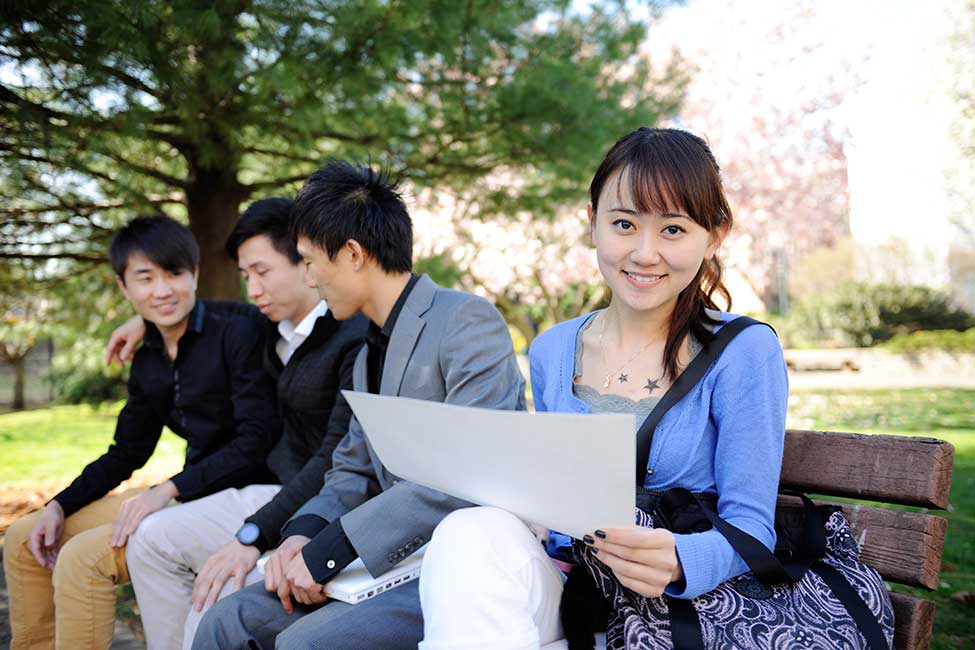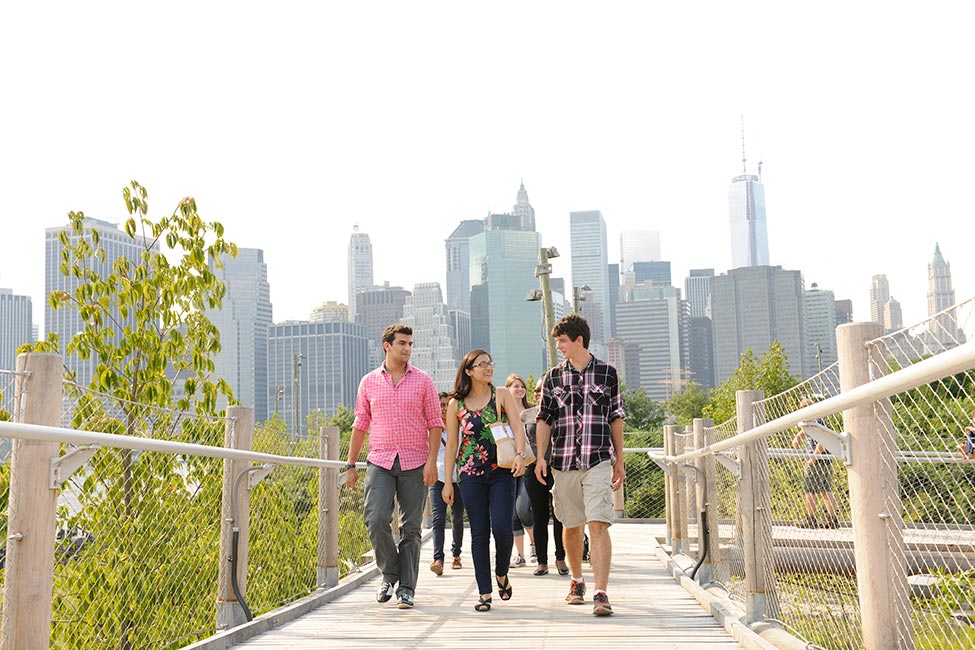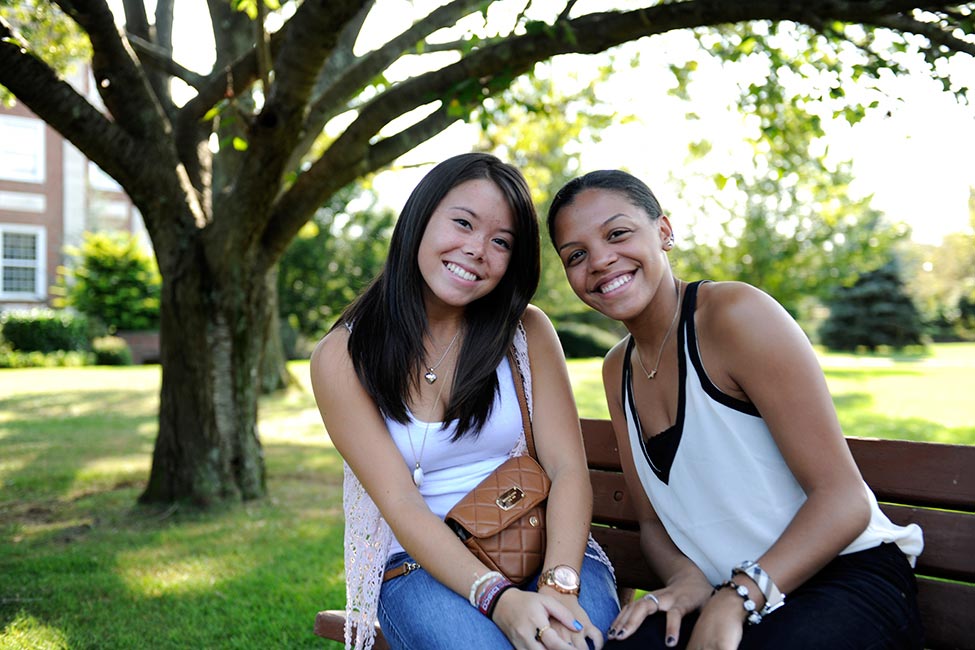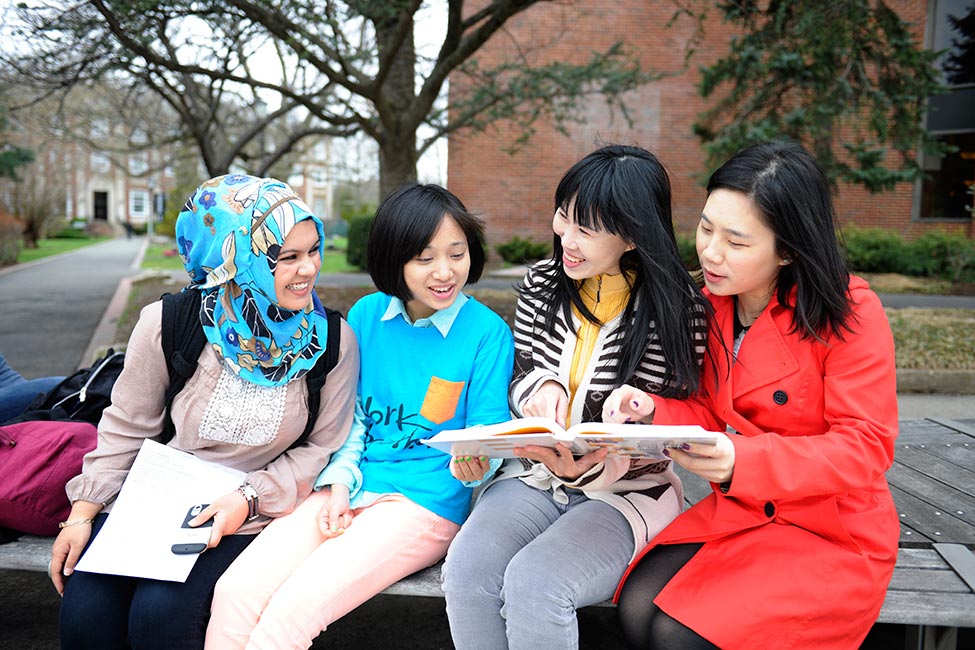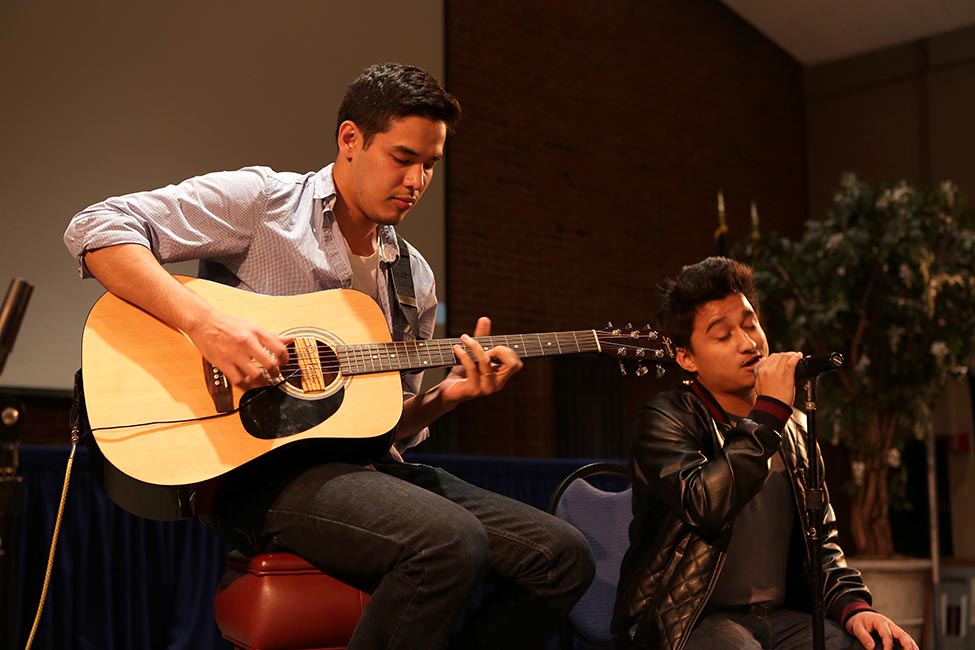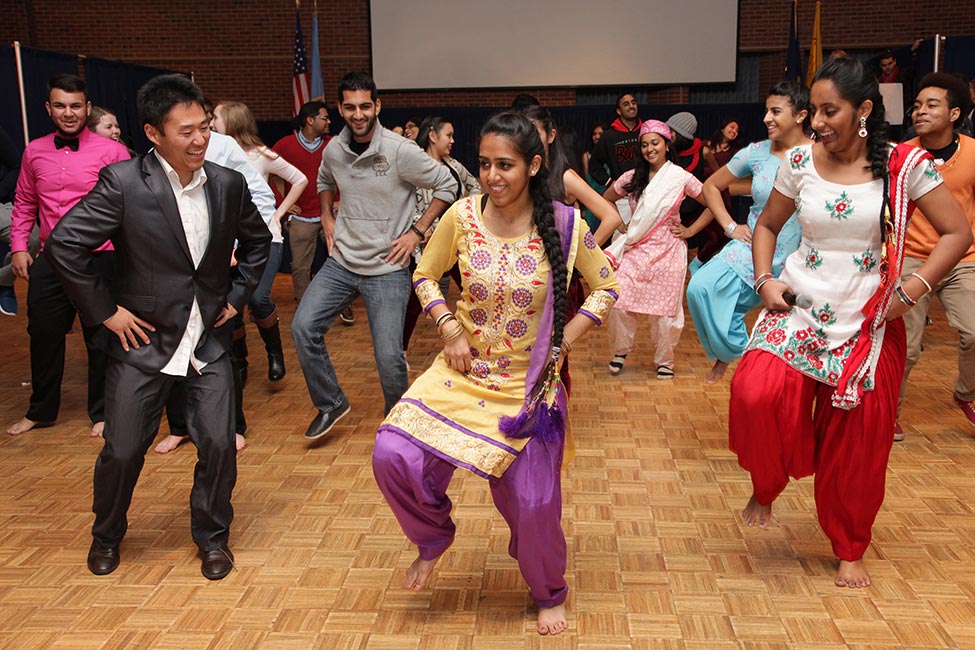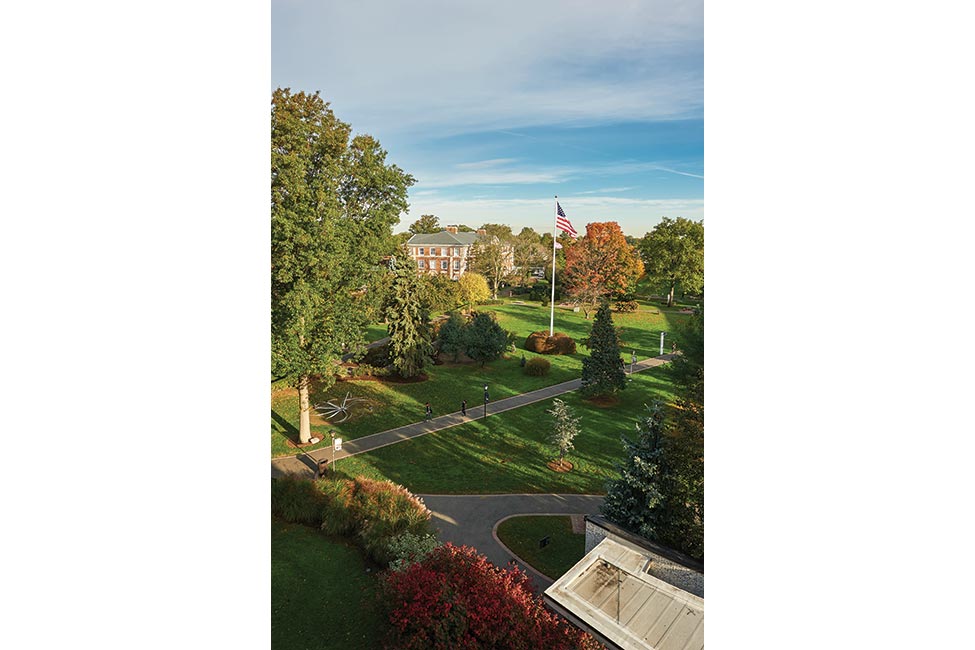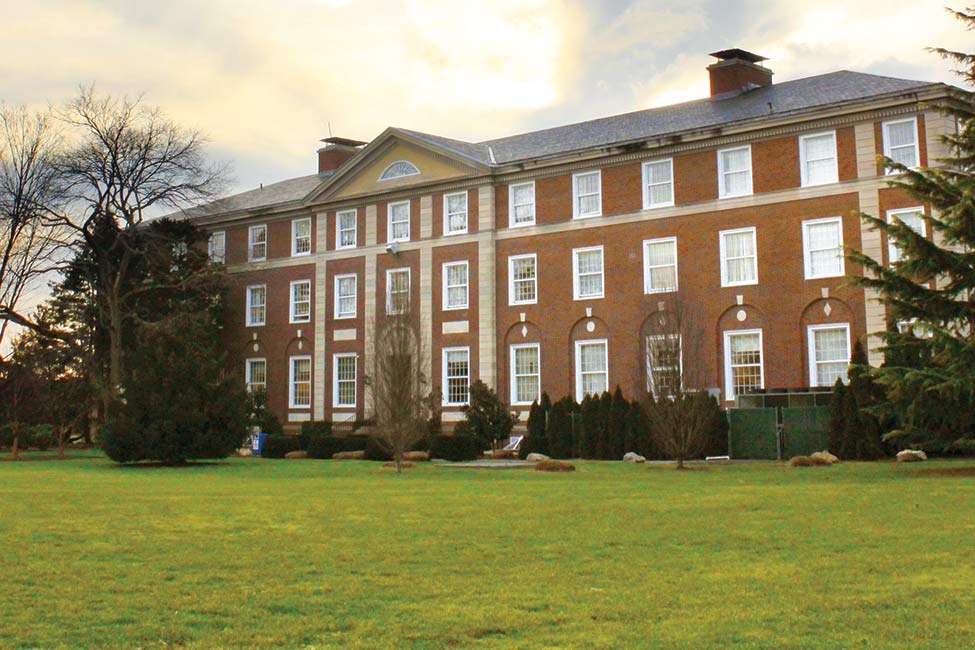 Fast Facts
School Size

Medium

Cost of Attendance

$35,000—$40,000 Year

Affiliation

Private

Type of School

University

Student Body Gender

Co-ed

Religious Affiliation

No Affiliation

Scholarships for International Students

Yes

Conditional Admission Available

No

Top Programs

Business, Liberal Arts, Nursing

Setting

Suburban

Accreditation and Certification

AACSB

Type of Housing

Residence Hall, Homestay, Apartment

Test Scores

TOEFL: 80 +, IELTS: Band 6.5 +

Social Media
Offering a uniquely personalized approach to learning, Adelphi has focused on student success for the last 120 years. 
Adelphi University is a highly awarded, nationally ranked, powerfully connected doctoral research university—transforming students' lives with world-class academics, expert faculty and state-of-the-art labs and facilities.
We offer exceptional liberal arts and sciences programs and professional training with particular strengths in our Core Four—Arts and Humanities, STEM and Social Sciences, the Business and Education professions and Health and Wellness. And we take a personalized approach to education, with our small classes, hands-on learning opportunities and innovative ways to support student success.
Our nearly 8,000 undergraduate and graduate students come from 43 states and 57 countries to choose from 50-plus undergraduate programs of study and 80-plus life-changing graduate programs geared for today's job market.
Adelphi's picturesque Garden City, New York, campus is just 23 miles from New York City and its cultural and internship opportunities.
Founded in 1896, Adelphi is big enough to give you choices and small enough to feel like home. You'll get personal attention from dedicated professors in small classes. With an increasingly diverse group of students and a 10:1 student-to-faculty ratio, we're just the right size for you to benefit from a learning experience where everyone knows your name.
The Best of Both Worlds
Our safe, beautiful Garden City campus is a registered arboretum that's home to more than 60 species of flowers, plants and trees. You'll also find state-of-the-art classrooms, labs and performance studios in our Adelphi Performing Arts Center.
On campus, the 1,300 resident students in our seven residence halls and our commuter students alike have much to enjoy here, from numerous lectures and music, dance and theater performances to our 23 competitive NCAA Division II sports teams.
With the Long Island Rail Road just a short walk or shuttle ride away, you can be in Manhattan or Brooklyn in 40 minutes, enjoying museums, concerts, Broadway plays and pro sports events. When you're ready to get down to business, check out the exciting internships available across Long Island and in New York City.
Small Classes, Big Opportunities
At Adelphi, we're all about you. With an average class size of 21 students, Adelphi offers you the personal attention and support you need to reach your highest academic potential.
You'll be challenged and inspired by the coursework and given opportunities for hands-on research.
Depending on your choice and interests, you might find yourself at a dinosaur dig in Utah, trading at the stock exchange, brainstorming graphic design concepts or developing video gaming ideas. When it comes to personal growth and discovery, opportunities abound.
At Adelphi, the classroom is only the beginning. Our Center for Career and Professional Development will help you put your education into practice in the real world. The Center posts thousands of new job and internship opportunities annually, and brings more than 200 organizations seeking to recruit Adelphi students to campus each year. The Center also offers counseling on career development, résumé preparation and effective interviewing techniques. It will connect you to Adelphi's powerful network of more than 100,000 alumni, too.
Whether through internships, community service or extracurricular activities, you'll be able to build a résumé that reflects your passions and puts you on the path to career success.
International Support at Adelphi
Adelphi has a strong commitment to international education. The Office of International Student Services assists in meeting legal requirements for entry into the United States and maintaining legal status while studying here. The office provides advice on requirements of the Immigration and Naturalization Service, Social Security Administration, United States Information Agency and Internal Revenue Service. Information and advice are also offered about differences in government laws and regulations, language, customs and more.
Adelphi International
For international students, the move from high school or university in your home country to a degree program in the United States can be challenging—a new language, new ways of learning and a new home. The Undergraduate and Graduate Accelerator Programs ease this transition by combining credit-bearing courses with additional academic support, language instruction and cultural experiences—creating a learning-centered environment that promotes academic success, active involvement in campus life and community engagement.
Checklist for Admission
    A completed international application form with appropriate fee
    Official transcripts from all high school/secondary, postsecondary schools and universities attended (with English translation)
    Official TOEFL or IELTS score
    Written Statement of Purpose/personal essay (in English)
    Résumé suggested
Choose from 130+ programs:
UNDERGRADUATE PROGRAMS
Majors
Accounting
Anthropology
Environmental Anthropology
Art
Graphic Design
Studio Art
Art and Design Education
Art History
Biochemistry
Biology
Business
Chemistry
Communication Sciences and Disorders
Communications
Digital Production and Cinema Studies
Journalism and Public Relations
Media Studies
Computer and Management Information  Systems
  Game Development
  Information Security
Computer Science
Applied Sciences
Foundations of Computer Science
Game Programming
Information Security
Software Engineering
Criminal Justice
Police Science
Social Science
Dance
Economics
Education*
English
Creative Writing
Literature
Environmental Studies
Exercise Science
Finance
Fine Arts
French
History
Interdisciplinary Studies
International Studies
Business
Political Science
Latin American Studies
Liberal Studies
Literature
Management
Finance
Human Resource Management
Management Information Systems
Marketing
Marketing
Mathematics
Music
Composition
Vocal Performance
Music Education
Natural Sciences
Neuroscience
Cognitive Neuroscience
Molecular Neuroscience
Nursing
Philosophy
Physical Activity Studies
Physical Education
Physics
Political Science
Psychology
Social Sciences
Psychology and Human Services Professions
Social Cultural Studies
Social Work
Sociology
Spanish
Sport Management
Theatre Arts
Online Program
Emergency Services Administration
Minors
Actuarial Sciences
African, Black and Caribbean Studies
Anthropology
Art History
Art Therapy
Asian Studies
Biology
Business
Chemistry
Child and Family Studies in Social Work
Cinema Studies
Communications
Computer Science
Criminal Justice
Dance
Economics
English
Environmental Studies
Ethics, Law and Justice
European Studies
Forensic Anthropology
French
Gender Studies
Graphic Design
Health Education
History
Human Resource Management
Italian
Latin American Studies
Marketing
Mathematics
Music
Peace Studies
Philosophy
Physical Education
Physics
Political Science
Political Science: Public Service
Psychology
Public Health
Sociology
Spanish
Statistics and Data Analytics
Studio Art
Theatre Arts
Acting
Design/Technology
Video Game Design
Joint Degree Programs at Adelphi
Accounting—B.B.A./M.B.A.–leads to CPA
Education (Scholar Teacher Education Program)
Adolescent Education–B.A./M.A. or B.S./M.A.
Childhood Education–B.A./M.A. or B.S./M.A.
Teaching English to Speakers of Other Languages (TESOL)–B.A./M.A. or B.S./M.A.
General Psychology–B.A./M.A.
Joint Degree Programs at Other Colleges/Universities
Dentistry
New York University
LEMCON School of Dental Medicine 
Engineering
Law
Albany Law School
Drexel University–Thomas Kline School of Law
Medicine
Lake Erie College of Osteopathic Medicine
New York Institute of Technology
College of Osteopathic Medicine
Philadelphia College of Osteopathic Medicine
Optometry
SUNY College of Optometry
Pharmacy
University of Buffalo School of Pharmacy and Pharmaceutical Sciences
Physical Therapy
New York Institute of Technology
New York Medical College
Podiatry
New York College of Podiatric Medicine
Veterinary Medicine
Graduate Programs
Adult Gerontology Primary Care Nurse Practitioner
Applied Mathematics and Statistics
Applied Mathematics
Statistics
Biology
Biotechnology
Ecology, Evolution, and Conservation Biology
Molecular Biology
Physiology
Business Administration
Accelerated M.B.A. in Professional Business Administration
Global M.B.A.
Management
Accounting
Finance
Health Services Administration
Human Resource Management
Management
Management Information Systems
Marketing
Sport Management
Community Health Promotion
Communication Disorders: Speech-Language Pathology
Computer Science
Cybersecurity
Game Development
Software Engineering
Creative Writing
Early Childhood Special Education
Educational Technology
Educational Theatre
Emergency Management: Homeland Security Track
Environmental Studies
Global Human Environment
Global Physical Environment
Exercise Science
General Psychology
Human Resource Management
Substance Abuse Counseling
Health Education
Healthcare Informatics
Infant Mental Health and Developmental Practice
Mental Health Counseling
Global Mental Health
Substance Abuse Counseling
Nursing Administration
Nursing Education
Nutrition
Physical Education
Psychiatric-Mental Health Nurse Practitioner
Public Health
School Psychology
Social Work
Bilingual School Social Work
Sport Management
Supply Chain Management
Teaching English to Speakers of Other Languages (TESOL)
Online Programs
Art Education
Autism and Severe or Multiple Disabilities Advanced Certificate
Autism Spectrum Disorders Advanced Certificate
Educational Technology
Emergency Management
Healthcare Informatics
Nutrition
Sport Management
Doctoral Programs
Audiology
Clinical Psychology
Doctor of Nurse Practice (D.N.P.) in Adult Gerontology Primary Care
Nursing
School Psychology (Psy.D.)
Social Work
Speech-Language Sciences and Disorders
Adelphi University


Office of International Admissions, Levermore Hall 110
Garden City NY 11530
P: 516.877.3050
For more information:
Adelphi University