Adelphi University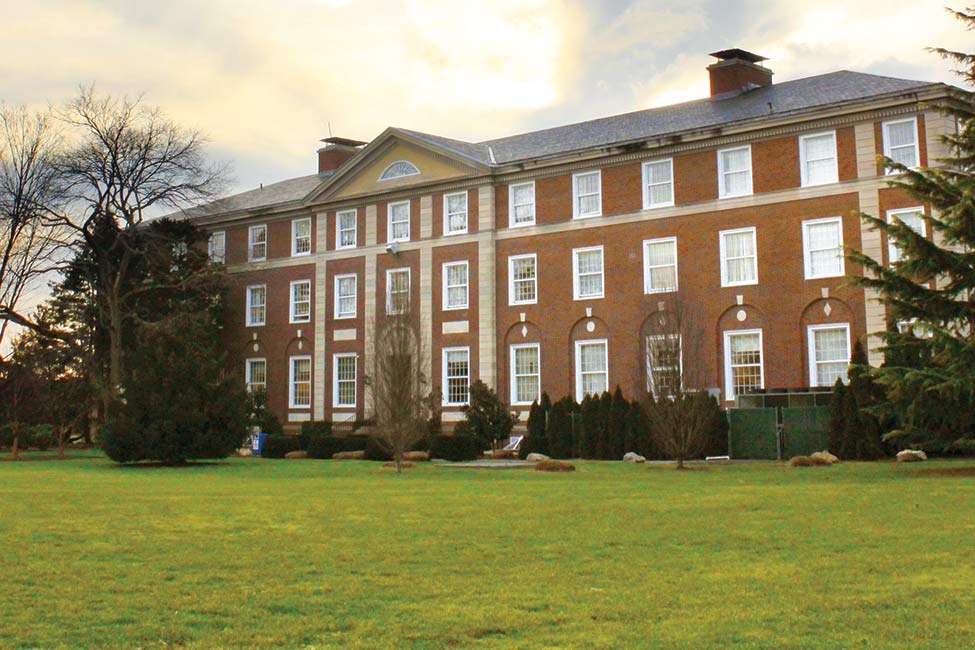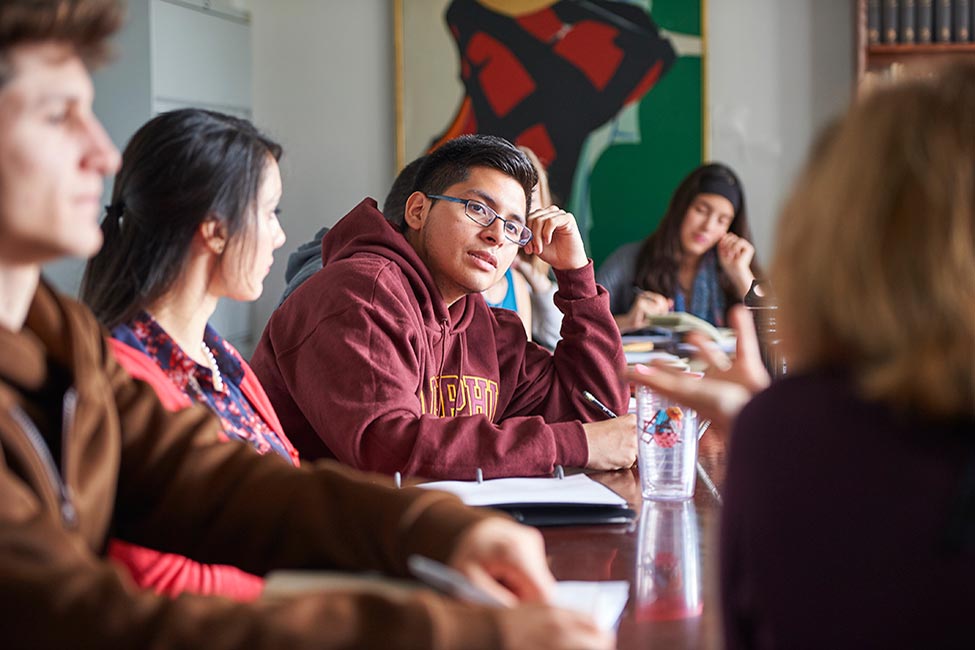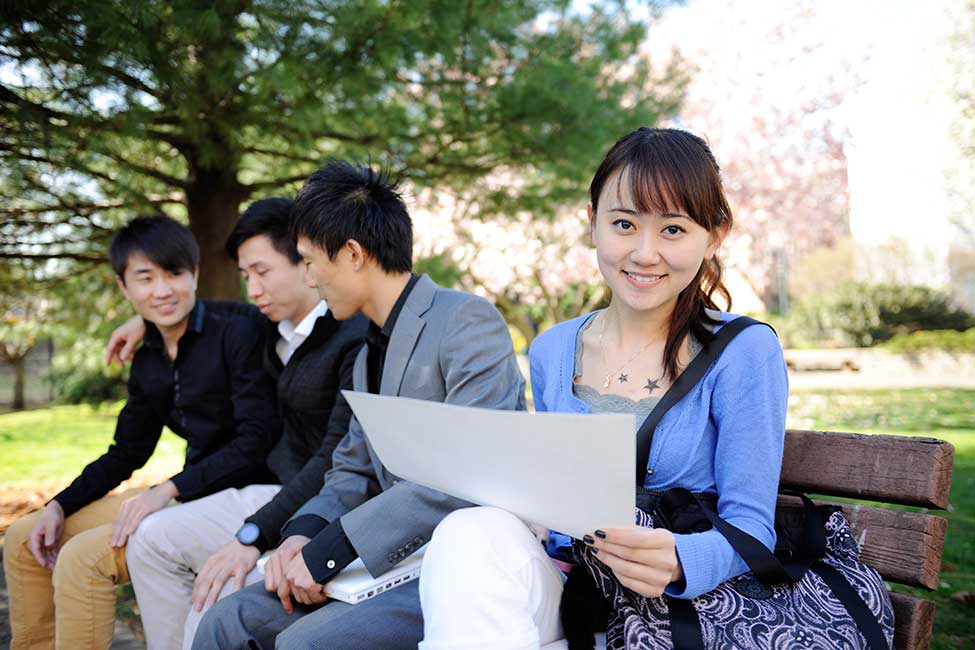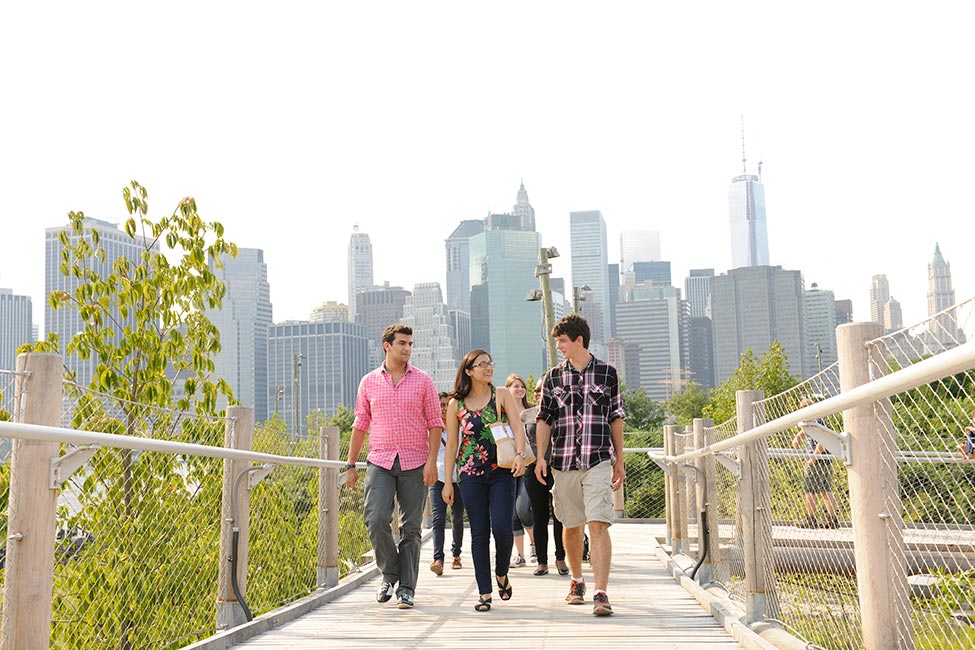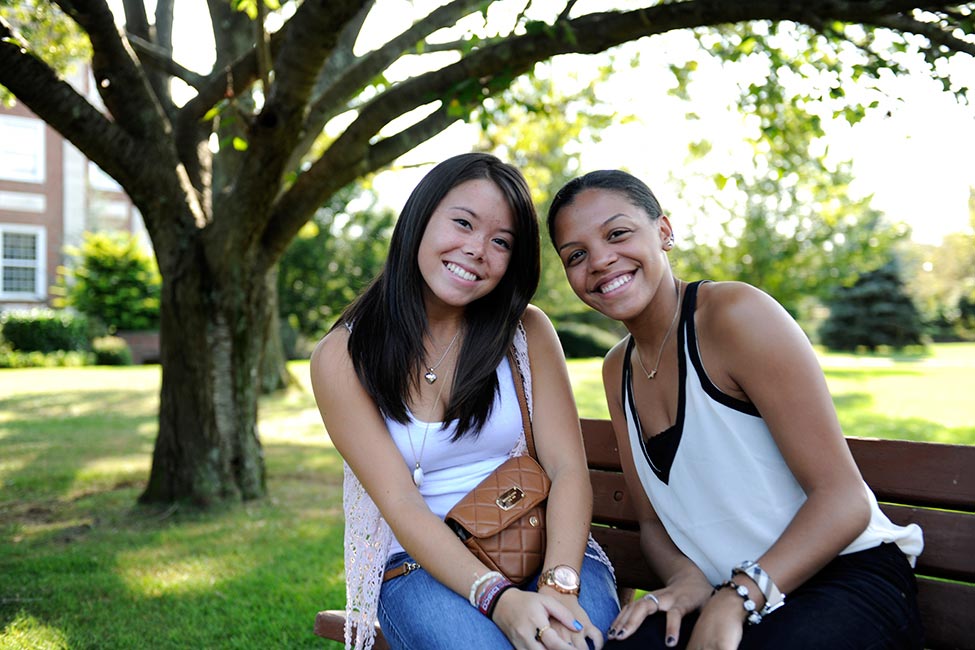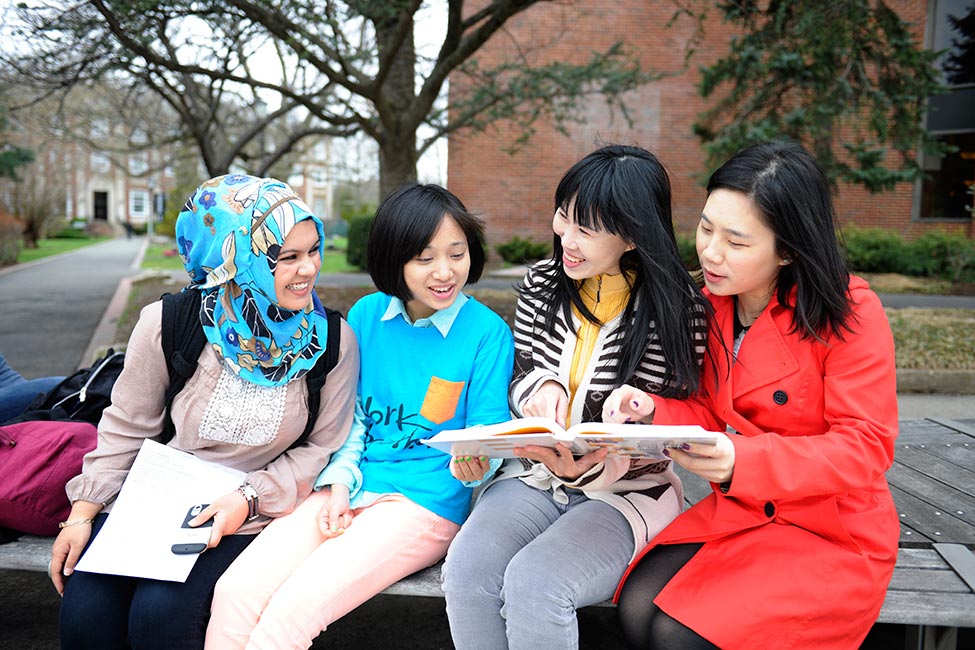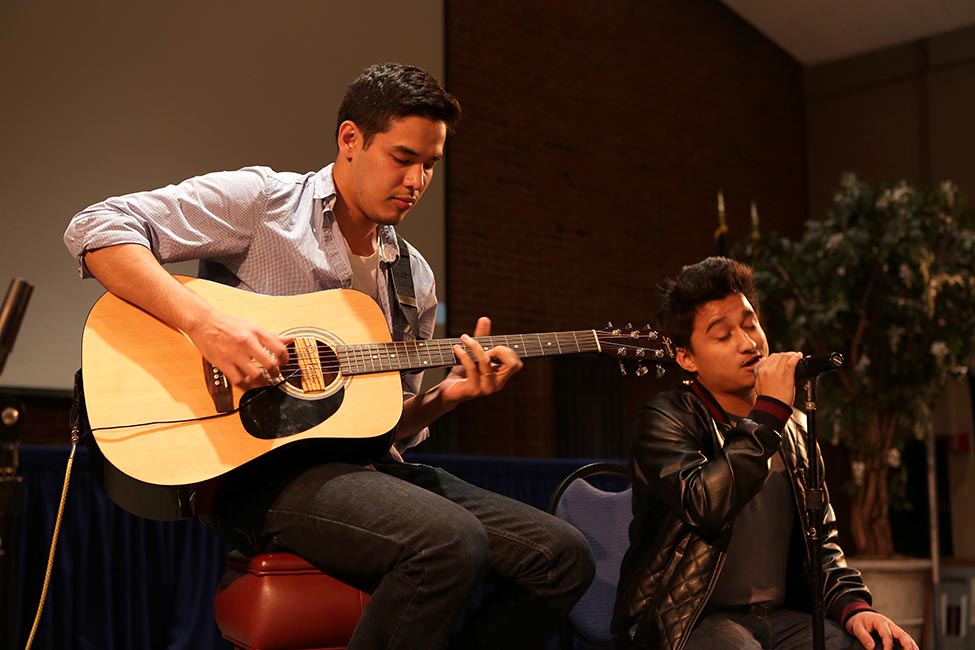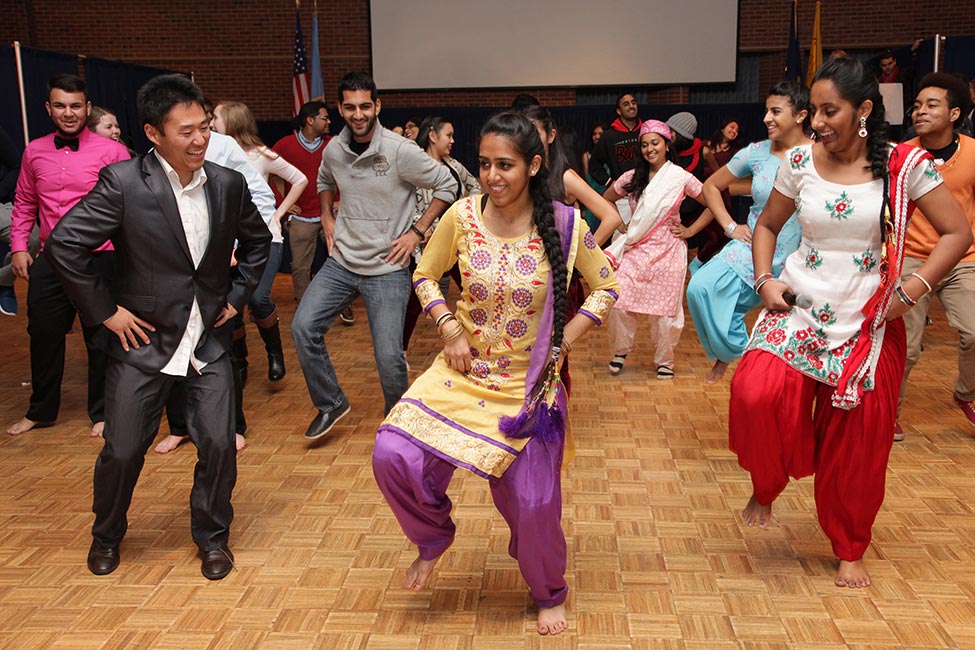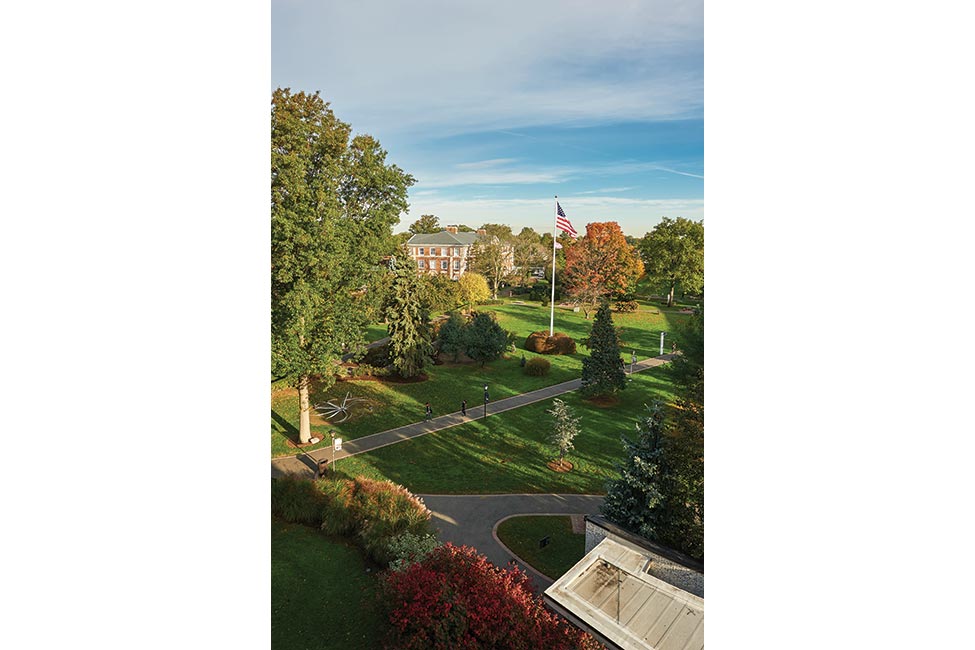 Fast Facts
School Size

Medium

Cost of Attendance

$35,000—$40,000 Year

Affiliation

Private

Type of School

University

Student Body Gender

Co-ed

Religious Affiliation

No Affiliation

Scholarships for International Students

Yes

Conditional Admission Available

No

Top Programs

Business, Liberal Arts, Nursing

Setting

Suburban

Accreditation and Certification

AACSB

Type of Housing

Residence Hall, Homestay, Apartment

Test Scores

TOEFL: 80 +, IELTS: Band 6.5 +

Social Media
Grounded in tradition, focused on your future: Adelphi has focused on student success for the last 120 years. 
At Adelphi, we are committed to giving you the tools you need to succeed in a changing world. Since 1896, when we became one of New York State's first coed schools, we've been training male and female students to reach their highest academic potential. We're steeped in tradition, but not the kind that clings too closely to a bygone era. Our tradition is one of innovation and excellence.
We offer a highly personalized, quality education. More than 100 undergraduate and graduate programs of study connect you with outstanding learning opportunities both inside and outside the classroom. With online chats, discussion groups, collaboration spaces and more, the classroom extends beyond the walls to wherever you are.
We pride ourselves on our dedicated faculty and vibrant atmosphere, but exciting classes are only the beginning. Our students say that going to Adelphi is a transformative experience—from our scenic campus to our supportive community of students and scholars and proud network of 90,000 Panther alumni. 
When you choose Adelphi, you'll be a valued member of a close community who will inspire you to dream big. Join us and create your own success story. 
Big enough to give you choices, small enough to feel like home
We are a nationally ranked doctoral research institution seated in a close-knit and nurturing community. With a diverse group of nearly 5,000 undergraduates, 2,500 graduate students and a 10:1 student-to-faculty ratio, we're just the right size for you to benefit from the close attention of a prestigious faculty.
Our safe, beautiful Garden City, New York, campus is a registered arboretum that is home to more than 60 species of flowers, plants and trees, and to our Adelphi bunnies, who are famous for crossing your path on your way to class. You'll also find state-of-the-art classrooms, labs and performance studios and plenty of scenic spots to kick back with your friends, all on a secure campus with 24/7 security.
Whether your passion is musical theater, biochemistry or international relations, you'll find plenty of people who share it. Looking for excitement? There's always something happening. Head over to the Performing Arts Center for a concert or cheer the Panthers to victory on Motamed Field.
The best of both worlds
We have New York City's culture, diversity and amazing restaurants. We have all of Long Island, with its farmers' markets, its lush green campgrounds and amazing parks and beaches.
With the Long Island Rail Road just a short walk or shuttle ride away, you can be in Manhattan or Brooklyn in 40 minutes. From there, you can visit Williamsburg art galleries, feel the beat at more than 100 concert halls, take in a Broadway show or frequent renowned restaurants. The possibilities are limitless.
Spend some time exploring Long Island. You'll find a lot to love, from downtown Garden City's shops and restaurants to spacious state parks, bustling shopping malls and more than 50 miles of broad, sandy Atlantic beaches.
When you're ready to get down to business, check out the exciting internship opportunities available across Long Island and in New York City. Want to venture farther afield? Our Center for Career Development can put you in touch with global internships spanning Singapore to Sweden.
Small classes, big opportunities
At Adelphi, we're all about you.
With an average class size of 20 students, Adelphi offers you the personal attention and support you need to reach your highest academic potential. In fact, U.S. News & World Report has ranked Adelphi as a Top 15 Overperformer in ensuring student success.
You'll be challenged and inspired by the course work. And you'll flourish in a collaborative environment where students and professors support one another's efforts and celebrate each other's achievements.
When it comes to personal growth and discovery, opportunities abound. Star in a play. Learn to fence. Give local elementary school students the boost they need as a reading or math tutor. It's all up to you.
We're proud of your success. We can't help bragging when our students win prestigious awards for leadership, scholarship, creativity and community service—not to mention the competitive scholarships and fellowships, like the prestigious Fulbright Scholar Program for research and service abroad, that our students win every year.
Learning is serious business. Our professors love what they do—and so will you. 
World-class thought leaders, researchers and innovators 
Our faculty members are Guggenheim Fellows and Fulbright Scholars. They win grants from the National Endowment for the Arts and the National Institutes of Health. They're published authors and Pulitzer Prize winners. They are sought-after speakers at conferences from Cairo, Egypt, to Darwin, Australia, to New York City.
Our classes are interactive, with spirited discussions and lots of give-and-take. Instead of taking notes in a crowded lecture hall, you'll enjoy a collaborative environment where your voice matters. 
At Adelphi, faculty support extends beyond the classroom, with professors dedicated to giving you the advice and answers you need. You'll be encouraged to pursue original research, collaborate with peers and mentors and take advantage of hands-on learning opportunities.
Our students work side by side with their professors to find cures for diseases and co-author papers for publication. They collaborate on off-Broadway shows and join archaeological digs in Crete and Alaska. They visit Cuba as reporters and videographers and get a taste of the global marketplace in London and Paris. 
Choose from more than 100 programs
With more than 100 programs to choose from, Adelphi has your academic interests covered.
UNDERGRADUATE PROGRAMS
Major (M) Minor (m)
COLLEGE OF ARTS AND SCIENCES​
African, Black and Caribbean Studies (m)
Anthropology (M,m)

Forensic Anthropology (m)

Art (M,m)
Art History (M,m)

Art and Design Education (M)
Graphic Design (M)
Studio Art (M,m)
Asian Studies (m)
Biology (M,m)
Chemistry (M,m)
Communications (M,m)
Criminal Justice (M,m)
Dance (M,m)
English (M,m)

Environmental Studies (M,m)
European Studies (m)

Gender Studies (m)

History (M,m)

Interdisciplinary Studies (M)
International Studies (M)
Languages, Literatures and Cultures
French (M,m)
Italian (m)
Spanish (M,m)
Latin American Studies (M,m)
Mathematics and Computer Science

Actuarial Sciences (m)

Computer and Management Information Systems (M)

Computer Science (M,m)
Mathematics (M,m)

Music (M,m)
Neuroscience (M)
Peace Studies (m)
Philosophy (M,m)
Ethics, Law and Justice (m)
Physics (M,m)

Political Science (M,m)
Public Service (m)
Sociology (M,m)
Theatre Arts
COLLEGE OF NURSING AND PUBLIC HEALTH

Nursing (M) (B.S. and R.N. to B.S.)

Public Health (m) 
GORDON F. DERNER INSTITUTE OF ADVANCED PSYCHOLOGICAL STUDIES 
Neuroscience (M)

Psychology (M,m) 
ROBERT B. WILLUMSTAD SCHOOL OF BUSINESS

Accounting (M)

Business (m)
Economics (M,m)

Finance (M)

Human Resource Management (m)
Management (M)

Marketing (M,m) 
RUTH S. AMMON SCHOOL OF EDUCATION

Communication Disorders (M)
Exercise Science (M)
Health Studies (m)

Physical Education (M,m)

Sport Management (M)

(See Five-Year Bachelor's/Master's Programs below for childhood, adolescent and TESOL education programs.) 
SCHOOL OF SOCIAL WORK 
Child and Family Studies (m)
Social Work (M)
FIVE-YEAR BACHELOR'S/MASTER'S PROGRAMS
Accounting/Management

Nursing Administration
Psychology

Scholar Teacher Education Program (STEP)

Adolescent Education

Childhood Education

TESOL (Teaching English to Speakers of Other Languages) 
DUAL AND JOINT DEGREE PROGRAMS 
Dentistry


New York University College of Dentistry

Engineering
Environmental Studies
Law

Medicine


Lake Erie College of Osteopathic Medicine
Philadelphia College of Osteopathic Medicine

Optometry

SUNY College of Optometry

Physical Therapy

New York Institute of Technology
New York Medical College

Podiatry

New York College of Podiatric Medicine

Veterinary Medicine
GRADUATE PROGRAMS
COLLEGE OF ARTS AND SCIENCES
M.A.

Art, track in Community Arts Education

M.F.A.
M.S.

Biology
Biology: Biotechnology
Environmental Studies
GORDON F. DERNER INSTITUTE OF ADVANCED PSYCHOLOGICAL STUDIES
M.A.

General Psychology
General Psychology (Concentration in Human Resource Management)
General Psychology (Concentration in Substance Abuse Counseling)
Mental Health Counseling
Mental Health Counseling (Concentration in Infant Mental Health)
Mental Health Counseling (Concentration in Substance Abuse Counseling)
School Psychology

Ph.D.
ROBERT B. WILLUMSTAD SCHOOL OF BUSINESS
M.B.A.

Accounting
Finance
GOAL M.B.A. (accelerated program)
Health Services Administration
Human Resource Management
Management
Management Information Systems
Marketing
Sport Management

M.S.
RUTH S. AMMON SCHOOL OF EDUCATION
M.A.

Adolescent Education (English, Math, Science, Social Studies)
Art Education
Childhood Education
Community Health Promotion
Early Childhood Education
Educational Leadership
Educational Technology
Educational Theatre
Health Education
Physical Education
TESOL

M.S.

Adolescent Special Education
Bilingual Childhood Special Education
Childhood Special Education
Communication Disorders: Speech-Language Pathology
Early Childhood Special Education
Exercise Science
Literacy
Sport Management

Au.D.
Ph.D.

Speech-Language Sciences and Disorders
COLLEGE OF NURSING AND PUBLIC HEALTH
M.P.H.
M.S.

Adult Geriatric Primary Nurse Practitioner
Healthcare Informatics
Nursing Administration
Nursing Education

Ph.D.
M.S. Online

Healthcare Informatics
Nutrition
SCHOOL OF SOCIAL WORK
M.S.W.

Social Work
Bilingual School Social Work

Ph.D.
UNIVERSITY COLLEGE
GRADUATE AND POSTBACCALAUREATE CERTIFICATE
Emergency Management
Basic Sciences for Health Professions
Advanced Certificate in Accounting
Real-World Experience
At Adelphi, the classroom is only the beginning.
We'll help you put your education into practice in the real world. Whether through internships, community service or extracurricular activities, you'll be able to build a résumé that reflects your passions and puts you on the path to career success.
You can also get valuable hands-on experience right here on campus—and make lasting professional connections—when you intern with one of our community-focused centers and programs. Help parents bond with their young children at our Institute for Parenting. Work closely with certified speech-language pathologists at the Hy Weinberg Center for Communication Disorders. It's all up to you.
The Center for Career Development is here to provide you with opportunities to obtain valuable experience related to your major field of study. The center posts more than 10,000 new job and internship opportunities annually, and more than 200 organizations seeking to recruit Adelphi students visit campus each year. The center also offers a wide variety of other services, including training in career searches, counseling on career development, résumé preparation and effective interviewing techniques.
International Support at Adelphi
Adelphi has a strong commitment to international education. The Office of International Student Services assists in meeting legal requirements for entry into the United States and maintaining legal status while studying at the University. The office provides advice regarding requirements of the Immigration and Naturalization Service, Social Security Administration, United States Information Agency and Internal Revenue Service. Information and advice are also offered concerning differences in government laws and regulations, language, customs, culture and educational systems.
Adelphi International 
For international students, the move from high school or university in your home country to a degree program in the United States can be challenging—a new language, new ways of learning and a new home. The Undergraduate and Graduate Accelerator Programs ease this transition by combining credit-bearing courses with additional academic support, language instruction and cultural experiences. Together, these facets of the program combine to create a learning-centered environment that promotes academic success, active involvement in campus life and community engagement. 
Check List for Admission
A completed international application form with appropriate fee
Official transcripts from all high school/secondary, postsecondary schools and universities attended (with English translation)
Official minimum TOEFL score of 80 or an IELTS score of 6.5
Written Statement of Purpose/personal essay (in English)
Résumé suggested
Adelphi University


Office of International Admissions, Levermore Hall 110
Garden City NY 11530
P: 516.877.3050
For more information:
Adelphi University