State University of New York, New Paltz

Fast Facts
School Size

Medium

Cost of Attendance

$10,000 — $15,000 Semester

Affiliation

Public

Type of School

College

Student Body Gender

Co-ed

Religious Affiliation

No Affiliation

Scholarships for International Students

Yes

Conditional Admission Available

Yes

Top Programs

Business, Computer Science, Electrical Engineering

Setting

Small/College town

Accreditation and Certification

EnglishUSA Member, UCIEP Member, MSCHE, AACSB, NASM

Type of Housing

Residence Hall

Test Scores

TOEFL: 80 +, IELTS: Band 6.5 +

Social Media
INTRODUCTION TO STATE UNIVERSITY of NEW YORK (SUNY) at NEW PALTZ
If you are attracted to a friendly, medium-sized campus in a safe and beautiful environment, and yet you desire to be near the excitement of New York City, the State University of New York (SUNY) at New Paltz offers you the best of both worlds. Located in the picturesque Hudson Valley, SUNY New Paltz is only 90 minutes from Times Square.
With 64 campuses, the prestigious SUNY system of colleges and universities is the largest system of public higher education in the U.S.A. SUNY at New Paltz is widely considered "the jewel in the crown" of internationalism among the comprehensive colleges in the SUNY system. It is ranked highly in Forbes Magazine's list of America's Top Colleges, The Princeton Review's Best Colleges in the Northeast, and U.S. News & World Report's Best Master's Programs in Fine Arts. Students especially like the fact that Sierra Magazine ranked SUNY at  New Paltz as one of the "Coolest Schools" in America.
SUNY at New Paltz offers both Bachelor's and Master's degrees in a number of academic fields, with the most popular majors among international students being Business Administration, Engineering, and Computer Science.
Our 14 on-campus residence halls are available to ESL students, in addition to the campus dining hall where students can receive a variety of meal plans.
Upon arrival at JFK Airport, new students are warmly welcomed by SUNY at New Paltz staff and safely brought by bus to their dormitory room on campus.
THE ENGLISH AS A SECOND LANGUAGE PATHWAYS PROGRAM
The Haggerty English Language Pathways Program (HELP) offers a Fall Semester of 16 weeks (late August to late December), a Spring Semester of 16 weeks (mid-January to mid-May), and Summer Sessions of three weeks (June) and five weeks (July to early August). Generally speaking, our program enrolls 40-75 students per term from 15 or more different countries.
Students have the benefit of small classes with individualized instruction. The HELP faculty members are experienced master teachers in the field of English language instruction.
How long has our ESL program been around? Established in 1979, the Haggerty English Language Pathways Program (HELP) SUNY at New Paltz is designed to help students and professionals from around the world improve their English language proficiency for personal, academic, and professional growth, in addition to introducing them to the unique American culture.
You can enroll in our English as a Second or New Language (ESL/ENL) program whether or not you plan to study toward a degree. The requirements are that you be at least 17 years old and have a high school diploma.
OUR ENGLISH LANGUAGE INSTRUCTION AND LANGUAGE ENHANCEMENT
We deliver high quality English language instruction in our student-centered curriculum. We use the latest pedagogical techniques, including innovative technology in the classroom in order to help students learn language in the most efficient way to attain their academic and personal goals.
The HELP curriculum includes four levels of instruction: Elementary, Intermediate, Advanced, and Pathways Academic Purposes. At each level, students learn not only language skills, but also cultural knowledge and how to be a successful student in the American classroom.
Students in all levels of instruction study reading and writing, listening and speaking, grammar, and special topics, such as Business English, Undergraduate Preparation, TOEFL Preparation, Pronunciation, Service-Learning, or American Culture classes.
Students studying in the Pathways Academic Purposes level may enroll in academic classes at SUNY at New Paltz while also taking English language classes. HELP students are considered regular University students, so they have full access to all campus facilities, activities, and programs.
We promote active use of the language outside the classroom in addition to international student integration within the larger campus and community. How do we do this? Individual native English-speaking Conversation Partners are provided for each HELP student to enhance their learning experience and to practice communication skills. A state-of-the-art language and computer laboratory is also available to HELP students improve pronunciation and promote careful English practice and study, as well as individual assessment.
Our student trips include visits to see the sights of New York City, Boston, and Washington, D.C. Moreover, students can enjoy local excursions to West Point Military Academy, the home and library of President Franklin Delano Roosevelt, and world-famous shopping at Woodbury Commons.
BENCHMARKS OF STUDENT SUCCESS
Alumni of the HELP program have demonstrated a high level of success after completion of their English language requirement. Studies of their grades and integration into campus clubs and activities show a noteworthy level of accomplishment.
State University of New York, New Paltz


1 Hawk Drive
Van den Berg Hall, Rm 201
New Paltz NY 12561
P: 845-257-3595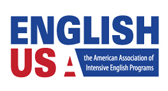 For more information:
State University of New York, New Paltz