Manhattanville College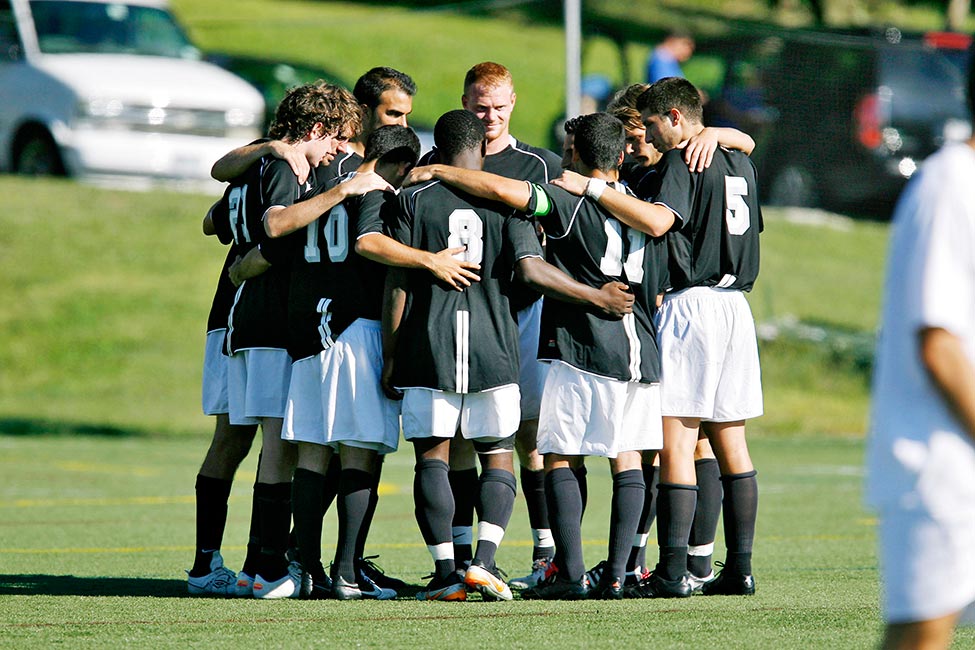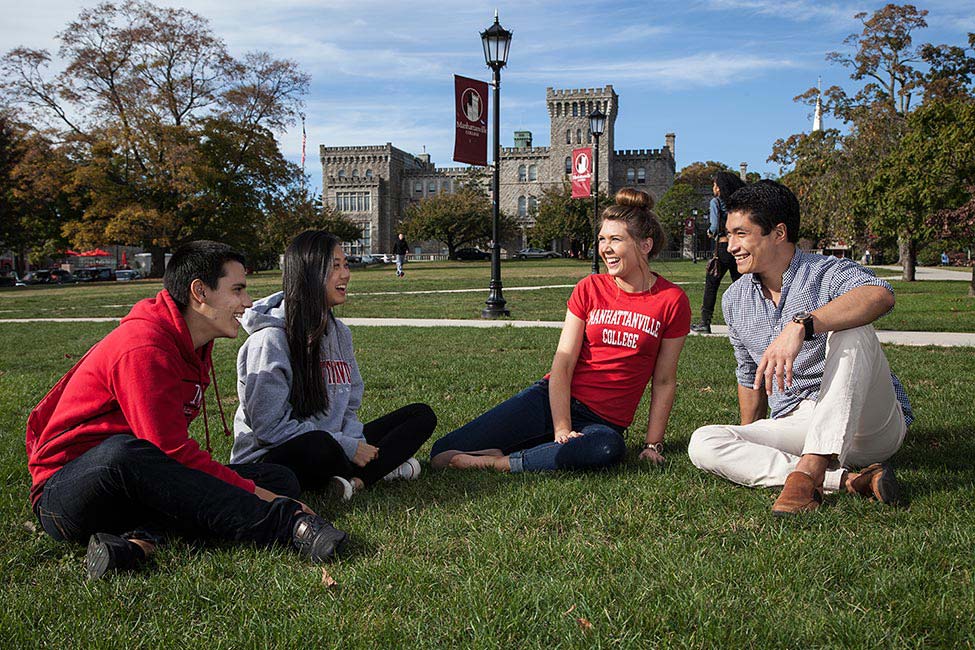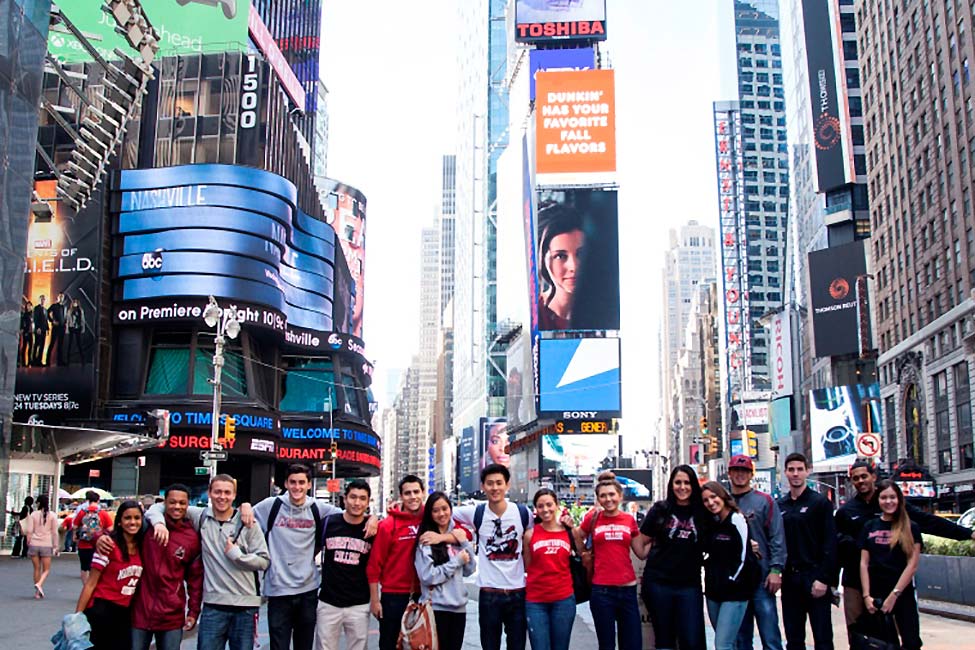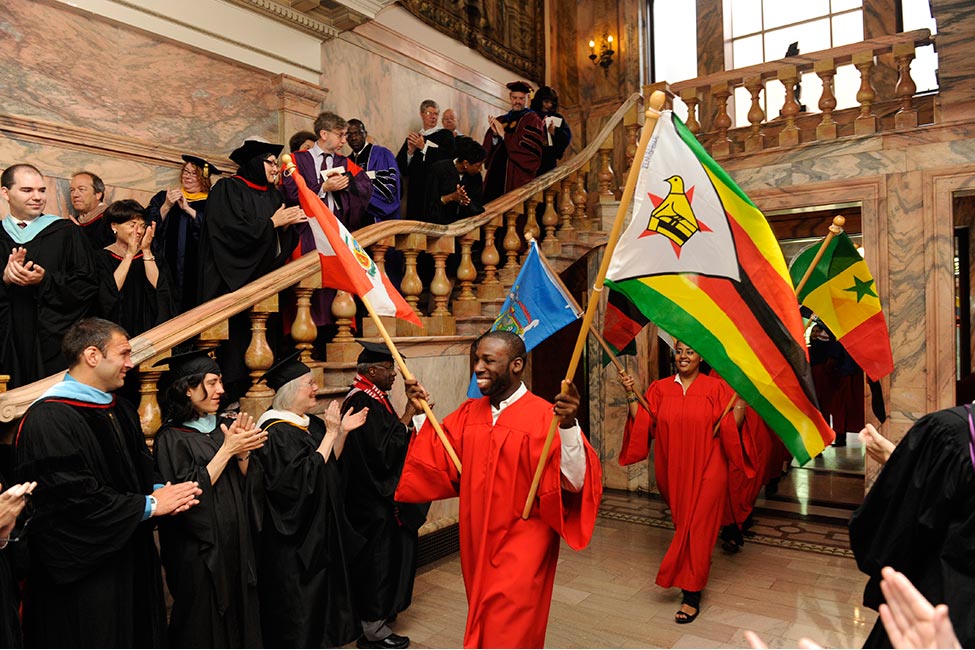 Fast Facts
School Size

Small

Cost of Attendance

$50,000—$60,000 Year

Affiliation

Private

Type of School

College

Student Body Gender

Co-ed

Religious Affiliation

No Affiliation

Scholarships for International Students

Yes

Conditional Admission Available

No

Top Programs

Business, Communication, Biology

Setting

Suburban

Accreditation and Certification

MSCHE

Type of Housing

Residence Hall

Test Scores

TOEFL: 80 +, IELTS: Band 6.5 +

Social Media
While the 100 beautiful acres that make up Manhattanville are located in a quiet suburban setting, the culture, entertainment, and excitement of New York City are only 30 miles away. The private coeducational college founded in 1841 draws its 1,700 students from more than fifty countries and thirty states. Manhattanville College is ranked in the Princeton Review and Newsweek as one of the best colleges for undergraduate study. Manhattanville College has created a small global village. This richly diverse community embodies the College's mission: to educate students to be ethical and socially responsible leaders in a global community.
Learning is at the heart of Manhattanville, and the College's proximity to New York City creates a constant flow of opportunity that brings learning to life. Manhattanville students know how to have fun, but they also have a sense of purpose. The College's social conscience is informed by a commitment to serving the community. The Corporation for National and Community Service named Manhattanville College in the 2013 President's Higher Education Community Service Honor Roll for excellent services. The Duchesne Center serves as the coordinator and catalyst for service learning, community outreach, culture, and leadership across the College campus and around the world. Last year, students participated in over 30,000 hours of community service. Manhattanville students actively seek opportunities to serve humanitarian causes in the developing world.
The College's global perspective is enriched by its role as a Non-Governmental Organization of the United Nations. Select students have an opportunity to intern at the UN and to study with an ambassador. 
Degrees 
Ÿ  Bachelor of Science (B.S.)
Ÿ  Bachelor of Arts (B.A)
Ÿ  Bachelor of Fine Arts (BFA)
Ÿ  Bachelor of Music (BM)
Ÿ  Graduate School of Business
Ÿ  Graduate School of Education
Ÿ  Conditional Admission
Academic English Program offered through Bridge Education Group.
Students
Enrollment: 2,700
Undergraduate: 1,700
Graduate: 1,000
International Students: 13%
Countries represented: 55+
States represented: 35+
Estimated Costs 2016-2017
Tuition & fees: $36,920

Room & Meals: $14,520
Location and Campus
Picturesque 100 acre campus just 30 minutes outside of NYC.
NEW YORK CITY:  Our close proximity to one of the most dynamic cities in the world gives access to plentiful cultural, internship and job opportunities. The city adds real-world context to learning at Manhattanville. Distance from Manhattanville to major U.S. cities:
New York, NY
25 MI | 42 KM
Philadelphia, PA
127 MI | 204 KM
Boston, MA
186 MI | 299 KM
Washington, DC
246 MI | 411 KM
SCHOLARSHIPS
Merit-based scholarships of $5,000-$22,000 per year 
FACULTY 
103 full-time faculty
90% hold highest degree in field
Student-to-faculty ration 12:1
Average class size 19
HONORS, AWARDS & RANKINGS 
Fiske Guide to Colleges 2016: Top 300 Distinguished Colleges
Money Magazine's Best Colleges 2015-2016: 25 Best Private Colleges for Merit Aid
Princeton Review 2016: "The Best 380 Colleges" and "Best Regional Colleges (Northeastern)" sections
US News & World Report 2016: Best Colleges 2016 (Regional Universities, North)
Peterson's new guidebook, Cool Colleges 101
Newsweek's "Best Schools for Foreign Students 2012", ranked 12th Nationwide
CAREER DEVELOPMENT 
Ÿ More than 100 target Career Center Events
760+ Internship Opportunities including PepsiCo, MasterCard, HBO Productions, Morgan Stanley, MTV Networks, VH1, NYU Medical, Madison Square Garden,Nike, WNBC, United Nations, Merrill Lynch, Human Rights Commission, CNN America
ATHLETICS 
Mascot: Valiant
20 Division III teams: www.govaliants.com
ACADEMICS
Academic Calendar: Semesters
Castle Scholars Honors Program
More than 50 areas of study
Most popular majors:

Business

Digital Media Production

Communication Studies

Psychology

Sport Studies

Education

Computer Science

Biology

International Studies

Performing Arts
​STUDENT LIFE
Office of International Students & Scholars (OISS) provides orientation and international advising.
40+ clubs and organizations
30,000+ hours of community service per year 60+ outlets
Free shuttle to places around White Plains and NYC
100+ study abroad opportunities
International Application Process
International Freshman 
Manhattanville application or Common Application
Proof of English Proficiency
Official transcript translated into English
Two  letters of recommendation
Personal Essay
Conditional Admission: international students who do not meet our English proficiency requirements for direct admission may enroll in an on-campus intensive English program.
Visa: International Students must submit financial documentation for the I-20 form to apply for F-1 Visa.
Deadlines: Applications are accepted on a rolling basis and students can apply at any time. Early action deadline: December 1st. Priority deadline: March 1st
Manhattanville College


2900 Purchase Street
Purchase NY 10577
P: (914) 323-7289
For more information:
Manhattanville College