The University of Findlay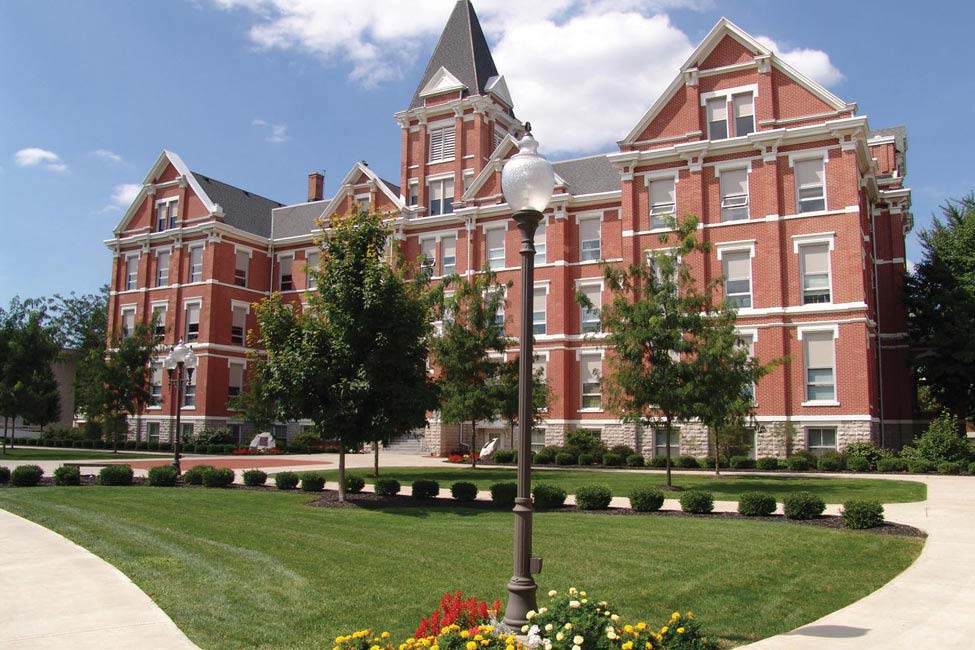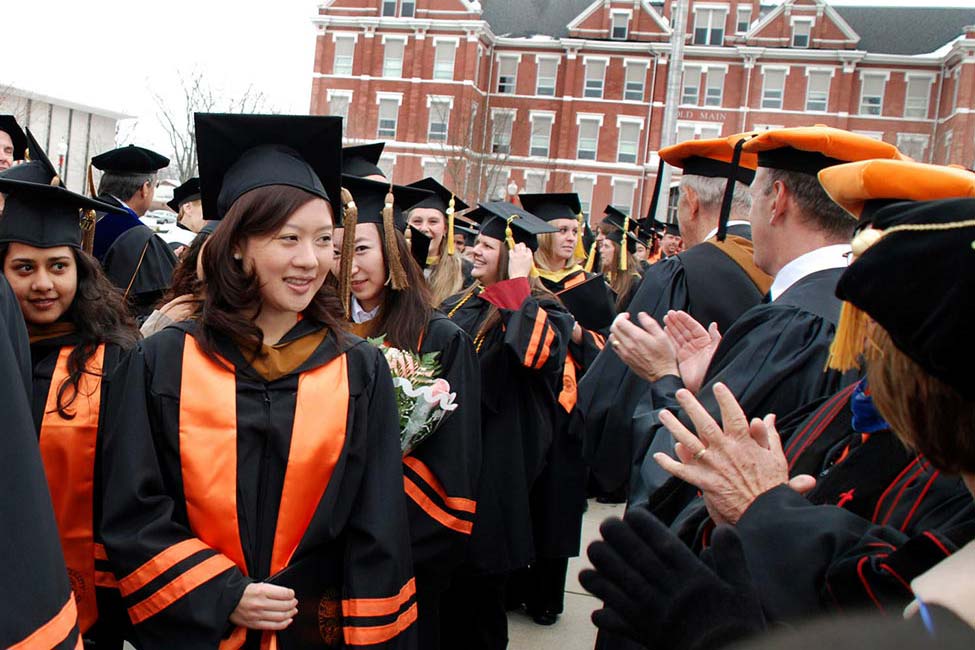 Fast Facts
School Size

Medium

Cost of Attendance

$35,000—$40,000 Year

Affiliation

Private

Type of School

University

Student Body Gender

Co-ed

Religious Affiliation

Christian

Scholarships for International Students

Yes

Conditional Admission Available

Yes

Setting

Small/College town

Accreditation and Certification

ACBSP

Type of Housing

Residence Hall, Apartment, Dormitory

Social Media
The University of Findlay is a private, coeducational institution located in northwest Ohio. It is within a two-hour drive of Columbus, Ohio; Cleveland, Ohio; and Detroit, Michigan. The campus is situated in Findlay, a small, Midwestern city noted for its safe, friendly atmosphere and high quality of life.
Highlights
Located in Findlay, Ohio; a small city of 41,000
A.A., B.A., B.S., M.A., M.A.T., M.B.A., M.P.A., M.O.T., M.S. , Pharm.D. and D.P.T. degrees
Full-time enrollment is more than 3,900, including more than 500 international students from 40+ countries and territories
Accredited by the Ohio Board of Regents, The Higher Learning Commission (formerly North Central Association of Colleges and Secondary Schools), the National Council for Accreditation of Teacher Education, and others
Average class size is 16 students
16:1 Student/faculty ratio
Residence halls available
Nearly 80 student organizations and 28 intramural sports
Office of International Admissions and Services
Conversation partners available through the Intensive English Language Program
100% of UF students receive some type of financial aid
Admissions Requirements
2.0 GPA when compared to U.S. scale
Official transcripts
Evidence of finances
No TOEFL required for Admissions, but required for direct entry into undergraduate/graduate programs. Proficiency can be attained through our Intensive English Language Program 
About Our Program
Among The University of Findlay's educational services is the Intensive English Language Program (IELP) which trains international students in the English language and American life and customs. The IELP prepares students to succeed in university classes by improving their spoken and written English, using computers for preparing classroom assignments and introducing the American higher education system. University credit may be earned while studying in the IELP. Students also have an opportunity to interact with American students and community members, as well as a chance to take field trips to various points of interest in the surrounding area.
The University of Findlay offers nearly 60 areas of study leading to four-year bachelor's degrees. The University is especially noted for its programs in environmental and hazardous materials management, bilingual multicultural education, animal science/pre-veterinary medicine and equestrian studies. Other programs available that hold special interest for international students are business administration, computer science, education, and communications.
In addition, The University offers 16 associates degrees, 9 master's degrees and 3 doctoral programs including: Master of Arts in Teaching English to Speakers of Other Languages (TESOL) and Bilingual Education, Master of Arts in Education, Master of Business Administration, Master of Occupational Therapy, Master of Athletic Training, Master of Physician Assistant, Master of Science in Environmental, Safety, and Health Management and Master of Science in Health Informatics, as well as Doctor of Pharmacy and Doctor of Physical Therapy programs.
Findlay has a small, friendly campus where students receive individual attention from their professors. Students can participate in a variety of clubs and organizations where they have a chance to learn leadership and interpersonal skills outside of the classroom. A variety of sports are available at the intramural and varsity levels. The Office of International Admissions and Services advises and refers students in all areas of campus life.
Established in 1882, The University of Findlay's main campus includes approximately 72 acres of modern buildings and attractive landscaping. The University also owns two equestrian facilities, one for English riding and one for western riding.
The University of Findlay is dedicated to quality education for all students.
Visit the Web site of The University of Findlay.
The University of Findlay


1000 North Main Street
Findlay OH 45840-3653
P: 419.434.4558
For more information:
The University of Findlay