University of Pennsylvania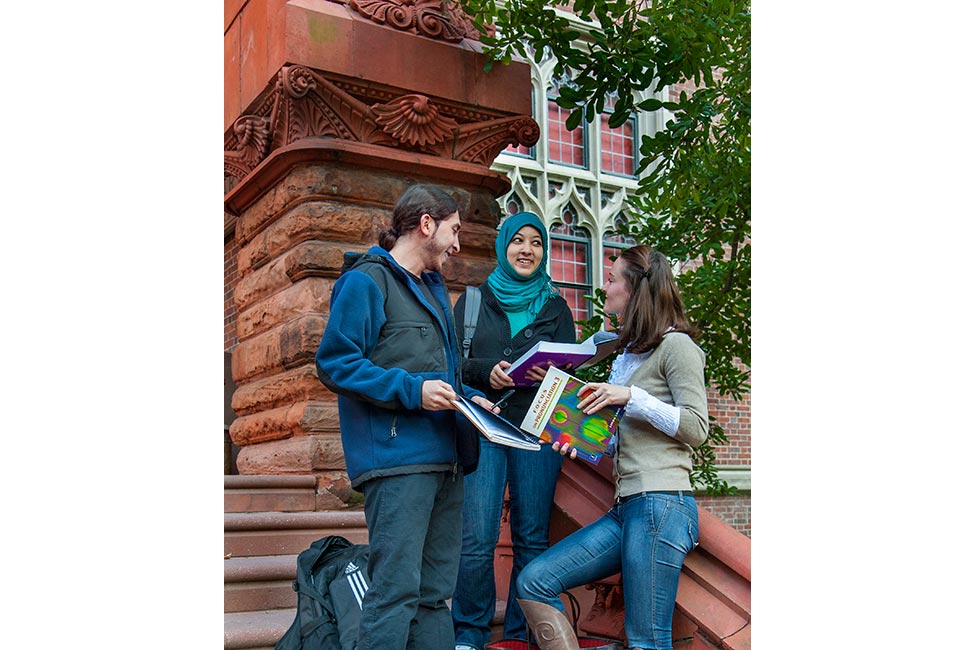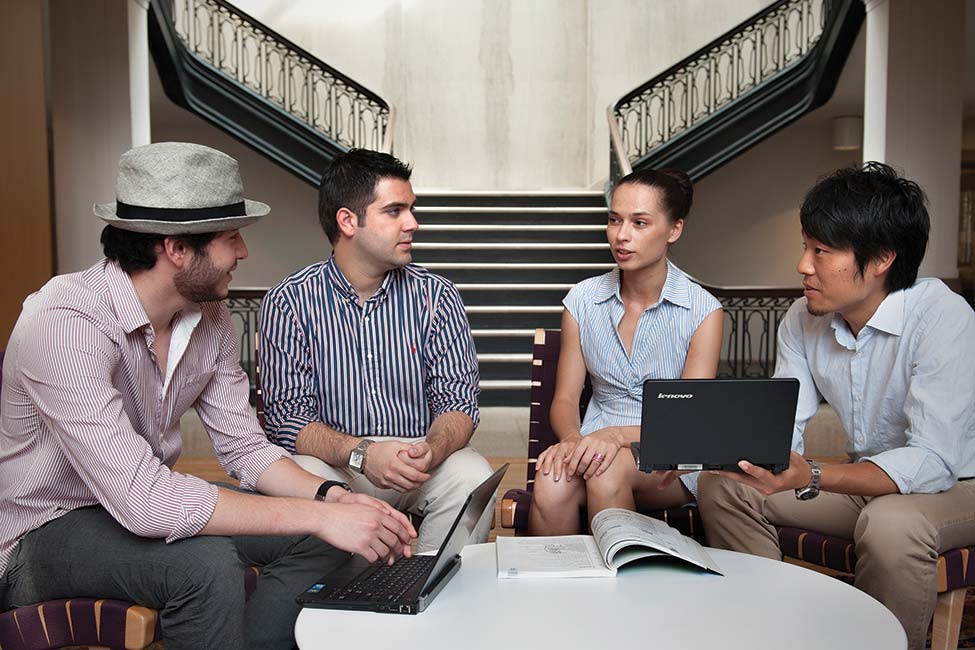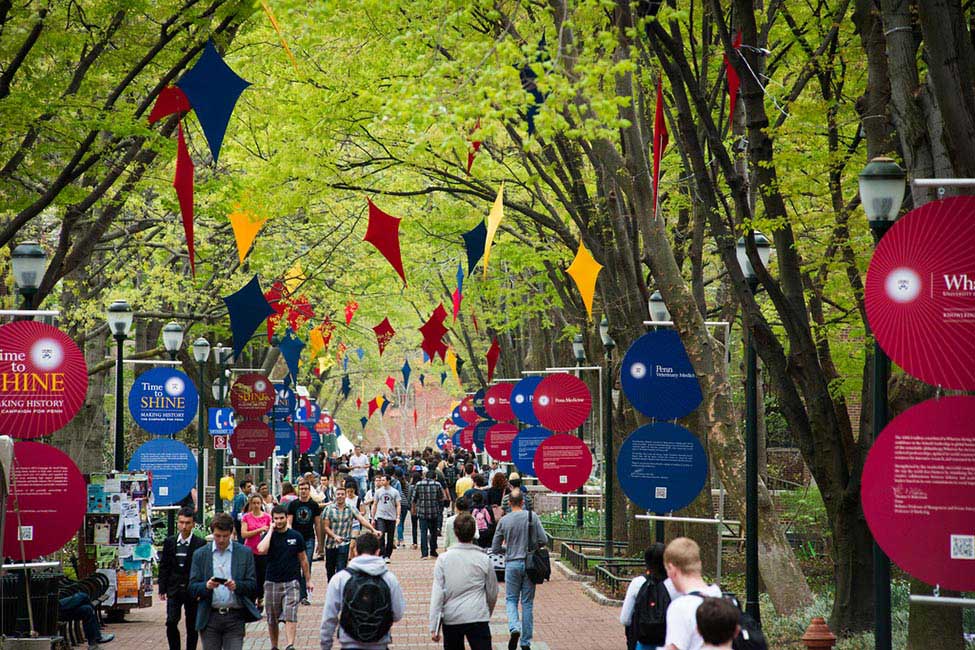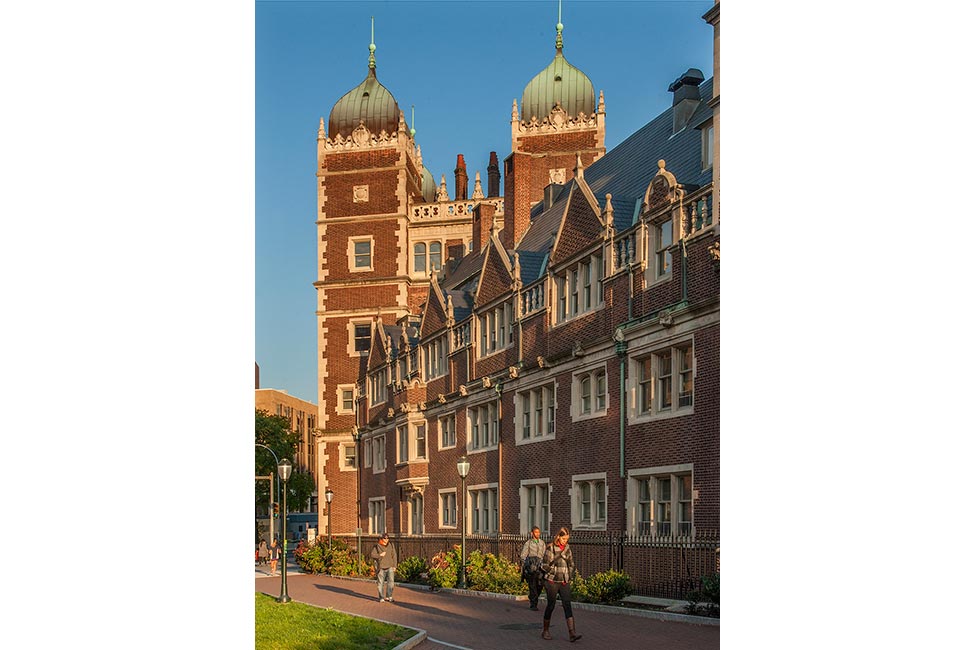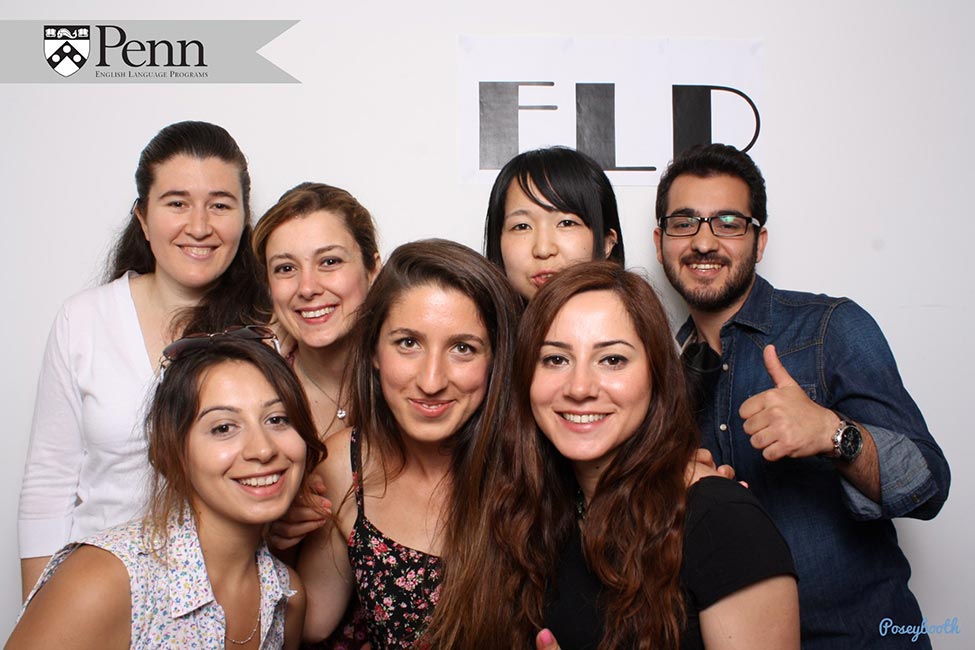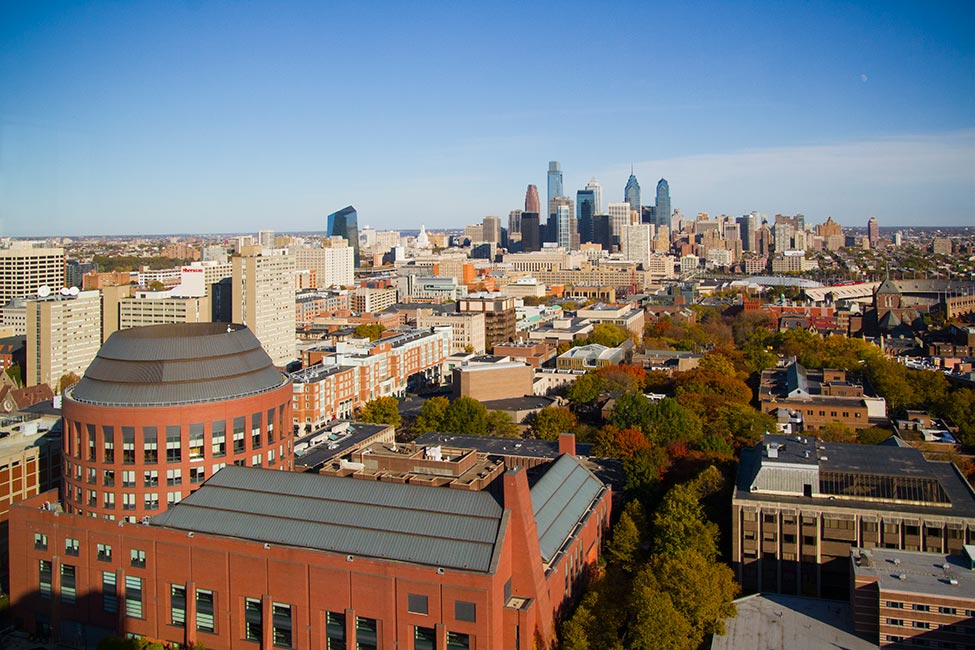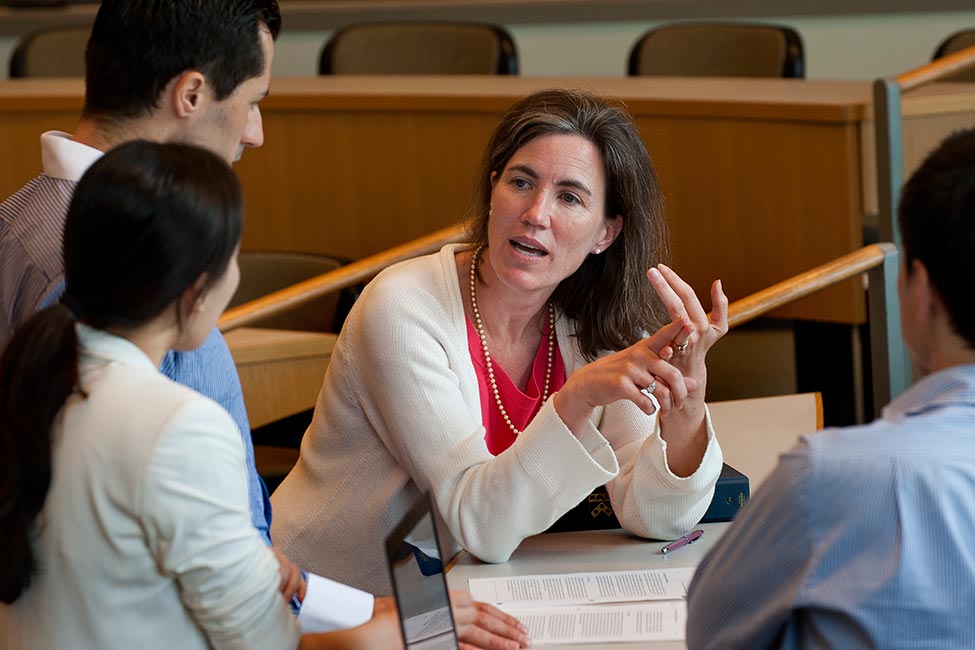 Fast Facts
School Size

Large

Cost of Attendance

$1,000—$5,000 Session

Affiliation

Private

Type of School

University

Student Body Gender

Co-ed

Religious Affiliation

No Affiliation

Scholarships for International Students

No

Conditional Admission Available

No

Top Programs

English Language (ESL), English for Specific Purposes Programs, English for Academic Purposes

Setting

City

Accreditation and Certification

CEA, EnglishUSA Member, UCIEP Member

Type of Housing

Residence Hall, Homestay, Apartment, Dormitory

Social Media
The English Language Programs
Come join us in Philadelphia, a vibrant and diverse city of 1.5 million people! Philadelphia is the fifth largest city in the United States, and was the United States' first capital. Today, Philadelphia is rich in culture, history, art, nature, shopping, and entertainment. Philadelphia is located between New York and Washington, D.C., and within easy travel distance to Boston, Baltimore, and the Atlantic Ocean beaches.
University of Pennsylvania's English Language Programs (ELP) is one of the top programs in the U.S. All full-time instructors hold Master's or PhD degrees in English as a Second Language (ESL) or Applied Linguistics and have extensive teaching experience. University of Pennsylvania (Penn) is a top-ranked, Ivy League university, home to the Wharton School of Business.
ELP offers courses in Academic, Business, and General English, and has well-equipped university classrooms and small class sizes. ELP organizes social and cultural opportunities and provides strong student support services. ELP allows students to gain exposure to the U.S. university system while being immersed in the language and culture of the U.S.
PROGRAMS
Institute for Academic Studies
The Institute for Academic Studies provides a foundation for university-level English. Students receive an introduction to academic subjects in English and experience life and culture at a U.S. university. 
4-week sessions
20 academic hours per week
4 Penn faculty guest lectures 
3 levels: pre-intermediate, intermediate, and advanced 
Elective courses cover academic content on topics such as Communications, Innovation & Technology, Leadership, Marketing, Resiliency, and Sustainability while core courses include a focus on the culture and history of Philadelphia.
Institute for Business Communication
The Institute for Business Communication engages students in courses that cover a variety of real world business issues and topics designed to improve their business knowledge and professional communication skills.
4-week session
20 academic hours per week
4 Penn faculty guest lectures 
2 levels: intermediate and advanced
Students develop practical business skills through simulated business activities and targeted assessments.  Covered skills include analyzing business strategies, negotiating effectively, collaborating in meetings, and speaking persuasively. 
University Connection
The University Connection program joins academic English preparation with one-on-one advising, admissions workshops, and orientation to US university culture to help students successfully apply to undergraduate or graduate degree programs at US universities. University Connection Plus includes SAT, GRE, or GMAT preparation courses.
7-week sessions
20 academic hours per week
One-on-one meetings with university admission specialists 
3 levels from intermediate to advanced 
Students learn how to navigate the admissions process, perform university research, identify best-fit schools, write memorable application essays, and submit successful applications. Students also improve their academic English fluency and develop time management and study strategies to better prepare them for success in their degree program. Eligible advanced-level students can also apply to take a credit course through Penn's College of Liberal and Professional Studies (LPS).
Intensive Program
In the ELP's accredited Intensive Program, students develop their English language skills through well-designed core and elective courses.
7-week sessions
20 academic hours per week
8 levels from beginner to advanced
Exceptional curriculum and expert teaching methods help students increase their fluency and confidence so they can achieve their academic, professional, or personal goals. Every aspect of the Penn ELP experience – from in-class discussions to out-of-class group projects, from living on a university campus to participating in planned cultural activities – assists students in improving their English skills and enhancing their understanding of US culture. Includes academic English, business English, and general English course options.
Global citizen study abroad program
The Global Citizen Program is a comprehensive Ivy League study abroad program that incorporates both Academic English language study and a credit course. Global Citizen Program applicants should be currently enrolled in an undergraduate degree program in their home country.
4 or 8 months
18 - 20 academic hours per week
1 undergraduate credit course
2 levels within advanced 
Students participating in the Global Citizen Program improve their global communication skills, enhance their global understanding, and expand their global knowledge. Students receive English language instruction and access to an Ivy League undergraduate credit course. 
Student Activities
Social and cultural activities, including museum visits, concerts, and parties
Field trips, such as professional sporting events, shopping excursions, and beach trips
Conversation Partners Program to practice English with native speakers
Penn student clubs to volunteer, play sports, or explore new interests
ELP Student Center to learn about fun events on campus and in Philadelphia or to relax and meet new people
Housing
Dormitories: on-campus Penn residence halls
International House of Philadelphia: suites of 10 single rooms with shared lounge, bathroom, and optional kitchen
Off-campus Options
University of Pennsylvania


3340 Walnut Street
Philadelphia PA 19104-6274
P: 215.898.8681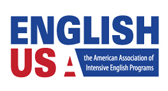 For more information:
University of Pennsylvania