Drexel University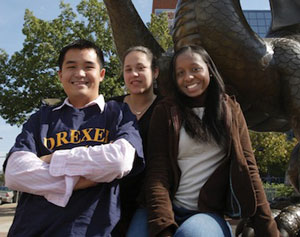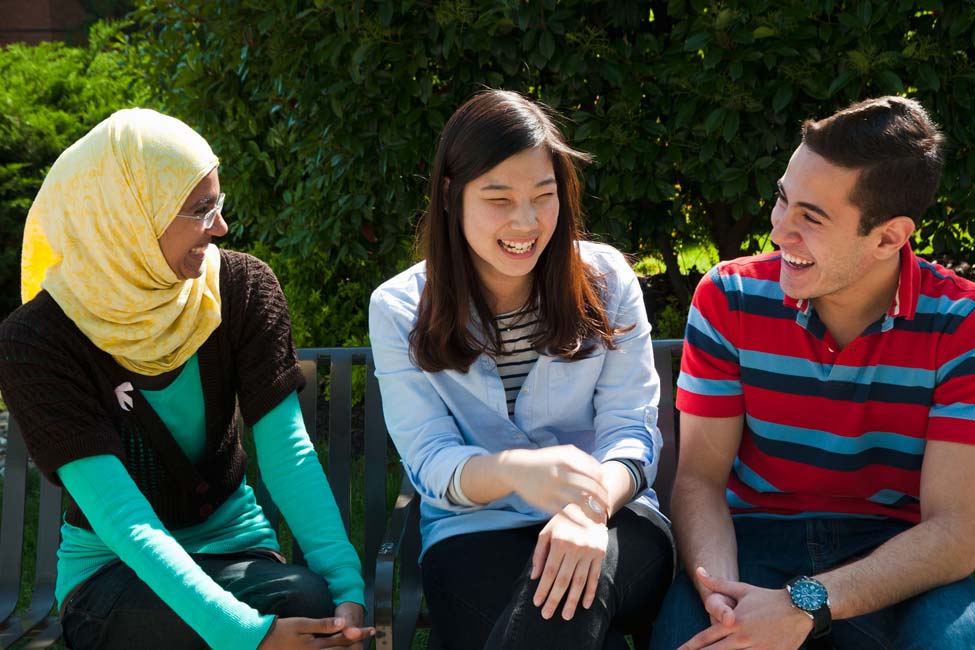 Fast Facts
School Size

Medium

Cost of Attendance

$5,000—$10,000 Quarter

Affiliation

Private

Type of School

University/Intensive English Program

Student Body Gender

Co-ed

Religious Affiliation

No Affiliation

Scholarships for International Students

No

Conditional Admission Available

Yes

Top Programs

TOEFL and Test Preparation, English for Academic Purposes, Intensive English

Setting

City

Accreditation and Certification

CEA, EnglishUSA Member, UCIEP Member

Type of Housing

Residence Hall, Homestay, Apartment

Social Media
Welcome to Drexel ELC
Part of Drexel University and located on the campus
In the vibrant, exciting city of Philadelphia
"Philly" is …
Dynamic: the 5th largest city in the United States
Accessible: about 2 hours by car, train, or bus from New York City and Washington, DC
Affordable: less expensive to live in than other large U.S. cities
Stimulating: home to over 50 colleges and universities and a major center for the healthcare and pharmaceutical industries
Vibrant: full of music theater, museums, restaurants and clubs, sports teams and recreational facilities
Stylish: featuring hundreds of tax-free designer clothing outlets
Historic: the first capital of the U.S; home of the Liberty Bell and Declaration of Independence
Drexel University is …
Located in a safe, residential urban neighborhood
5 – 10 minutes by bus or subway from Center City Philadelphia
A private, urban university founded in 1891 with …

Over 15,000 undergraduate and 9,000 graduate students
Nearly 2,500 international students from over 117 countries
Over 80 majors offered by 16 schools and colleges
The Drexel Co-op, a way for students to alternate periods of paid, full-time work experience with their classroom study
Intensive English Program
Four 11-week terms per year
Half terms (6 weeks) at the beginning of each full term
Six levels, from Beginning to Advanced
One level = one full term
Placement tests assess Speaking and Writing levels
Orientation sessions help new students each term
21 class hours per week:

Listening/Speaking and Reading/Writing 5 days a week
Beginning, Intermediate or Advanced Grammar 2 days a week
Special Topic (specific skills or test preparation) 2 days a week

Free tutoring sessions
Certificates awarded for successful completion
Graduate School Preparation Courses
These courses prepare students for graduate level studies in their field. Participants must have a university degree and place into ELC Level 4 Listening / Speaking and Reading / Writing (or higher).
Global Business English (GLOBE) - Meets the needs of prospective MBA and pre-MBA students as well as business professionals
Language of Media and Design – Immerses you in the language and critical processes of design and arts administration
The Language of STEM – Prepares you to communicate on current topics in the fields of science, technology, engineering, and mathematics
 Special features include connecting with experts in your field, site visits, lectures and symposiums on a range of topics
Drexel International Gateway
A conditional admission program that provides qualified undergraduate applicants with a foundation year of quality academic and English language courses.
Applicants must meet Drexel University academic requirements.
Secondary school graduates with TOEFL scores from 53 to 73 or IELTS from 5.0 to 5.5 can apply for admission.
The program begins in the Fall term and prepares students to begin full-time undergraduate study at Drexel the following Fall. Most students complete the program in 9 months (3 terms). Up to 21 university credits are available.
Students prepare for degree programs in over 80 majors including bioscience, communications, computer science, engineering, business, and more.
Intercultural Community Bridge helps International Gateway students make contact with and experience American university students, campus life, and their community.
ELC Features
Leadership Training Opportunities

Student Union class representatives
Allison Rose Fellowships – scholarships for continuing students

Earn a $1,200 tuition discount
Improve your English by helping ELC teachers and staff
Lead other students at orientation and on activities

American Cultural Connections ®

Conversation Network

Exchange language and conversation with American students
Make friends and learn more about the U.S.A.

Coffee hours with American students
Cultural events and festivals
Volunteer Opportunities
Visits to Philadelphia-area historic and cultural sites, shopping centers, professional sports venues and more!

Visa counseling
Academic advising for university study in the U.S.
Housing Choices
Because different students prefer different lifestyles, several types of housing are available.
Right at Home Homestay: Students live in an American home where they can practice English and learn about American culture.
The Axis: A luxury student residence with a reasonable price, just minutes from campus. Meal plans available.
International House: A large dormitory-style residence providing private bedrooms with shared bath and kitchen facilities, near the Drexel campus.
How to Apply
For the Intensive English program:
You must be at least 18 years old
Complete the online ELC application form
Pay the $100 application fee and $60 express mail fee (if applicable)
Send other required documents to Drexel ELC by email scan, mail or fax.
For International Gateway follow the separate instructions on the ELC website.
Drexel University


229 N. 33rd. St.
Philadelphia PA 19104
P: 215.895.2022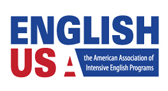 For more information:
Drexel University