University of Washington ESL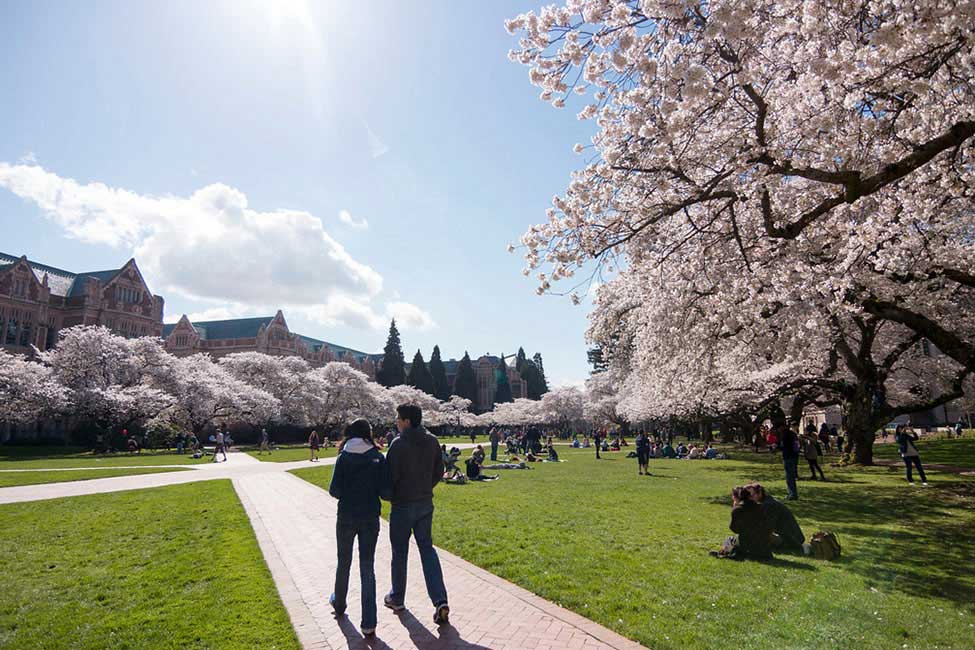 Fast Facts
School Size

Large

Cost of Attendance

$1,000—$5,000 Quarter

Affiliation

Public

Type of School

Intensive & Semi-Intensive English Program

Student Body Gender

Co-ed

Religious Affiliation

No Affiliation

Scholarships for International Students

No

Conditional Admission Available

Yes

Top Programs

English Language (ESL)

Setting

City

Accreditation and Certification

CEA, EnglishUSA Member

Type of Housing

Residence Hall, Homestay, Apartment

Social Media
Study English and Business at the University of Washington in Seattle!
International & English Language Programs at the University of Washington offers English language instruction to students from all over the world. Whether you want to advance your career, prepare for further study in the United States, or learn English for personal enrichment, our highly trained instructors will help you achieve your goals.
One of our most popular programs is our Intensive English Program.  This program is available to students of all English proficiency levels, and allows students the opportunity to choose from three tracks of study:
University Track:  This track consists of 5 levels and is primarily designed for students whose goal is to improve their English for later study in an undergraduate or graduate program.  Students who complete the University Track may be eligible for conditional admission at our partner universities.
Business English Track:  This track consists of 4 levels of General English, followed by one or more quarters of our Intensive Business English Program.  It's perfect for students who want to improve their English for business purposes.  After completion of the Business English Track, students may wish to continue in our Global Business Program.
Communication and Culture Track:  This track consists of 2 levels of General English, followed by 3 additional levels of communication and culture focused courses.  This track is perfect for students who want to improve their fluency and learn more about American culture.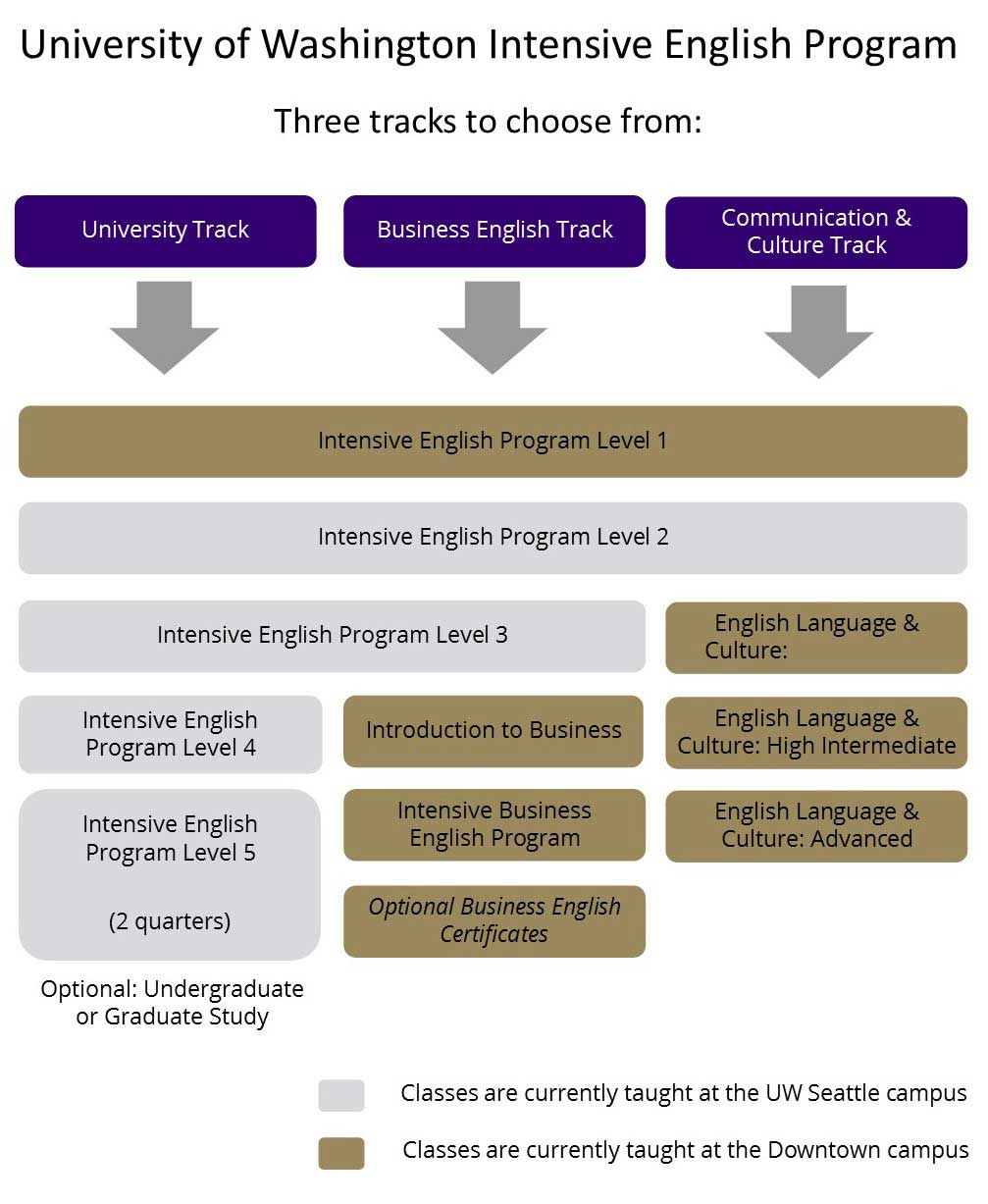 IELP also offer a wide variety of other programs, including:
Short Term English Program (STEP) – an exciting three-week part-time program offered several times each winter and summer designed to help students improve their English proficiency and enjoy all that Seattle has to offer!  Students can choose from three topics of study:  Language and Culture, Business, and Academic Skills.
Graduate Preparation Program – a four-week summer program designed to help students prepare for success in graduate school.
Global Business Program – 3 quarter (9 month) certificate program covering topics such as foundations of global business, global marketing, and project management.  Courses are taught by experienced University of Washington instructors and leading industry experts.  Students who complete the entire program are eligible to apply for Optional Practical Training (OPT) to gain real world business work experience in the U.S. for up to one year.
Global Connections – a study abroad program which allows international students to study and earn credit alongside University of Washington students.  Students may choose to study from one to three quarters.
Online Program: Build English Skills for Business – We have partnered with Coursera, a leader in online learning, to launch a Massive Open Online Course (MOOC) designed to teach students from anywhere in the world to communicate effectively in English in professional contexts. The entire specialization consists of 4 courses (Networking, Meetings, Negotiating, and Making Presentations) and a capstone.  Students can participate in the entire program, or simply take the course(s) of most interest. Click here to learn more.
The University of Washington is located in Seattle, one of the most beautiful and vibrant cities in the United States.  Seattle has a mild climate year-round, with average high temperatures around 24° C (75° F) in summer and 7° C (45° F) in winter.
Cultural attractions include world-class museums, art galleries, an aquarium, a zoo, professional and college sports, the symphony, concerts, and large annual film and music festivals. If you love nature and the outdoors, you will find excellent running, biking, hiking, camping, boating and skiing nearby.  Seattle is also home to some of the world's top companies, including Boeing, Microsoft, Amazon, Starbucks, Costco and REI. The city also has a strong start-up business and technology culture.
Visit our website to learn more and to discover which program is right for you!
Testimonials from students about the University of Washington in Seattle
"I really liked the course Applied Academic Skills (AAS) with lectures because it was quite intensive. In my opinion, it was like testing yourself to know if you are ready to take a regular class. The instructor that I had was good and helped us to understand and follow the lectures. I liked being involved in the university environment. That way, I got to learn what university life is like in the U.S."
- Sonia Rodriguez-Vasquez
Lima, Peru
"In the IEP program I appreciate most the informal atmosphere that encourages the students to have better achievements. Throughout my four quarters of studies I felt that same friendly informal atmosphere: as if the students and the teachers have been equal parts of the process of education in which each side performs its own role and takes its own responsibility."
- Vardan Hovhannisyan
Yerevan, Armenia
"This program is good because I hadn't studied for a very long time ... about 10 years. At first, when I came back I was very scared, but there are very good teachers and good friends. I tried speaking every day. Now I feel I have more confidence. Thank you everybody in downtown school."
- Jung, Korea
University of Washington ESL


4333 Brooklyn Ave NE
Seattle WA 98195-9450
P: 206-543-6242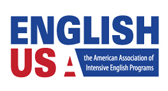 For more information:
University of Washington ESL