Bellevue College
International Student Programs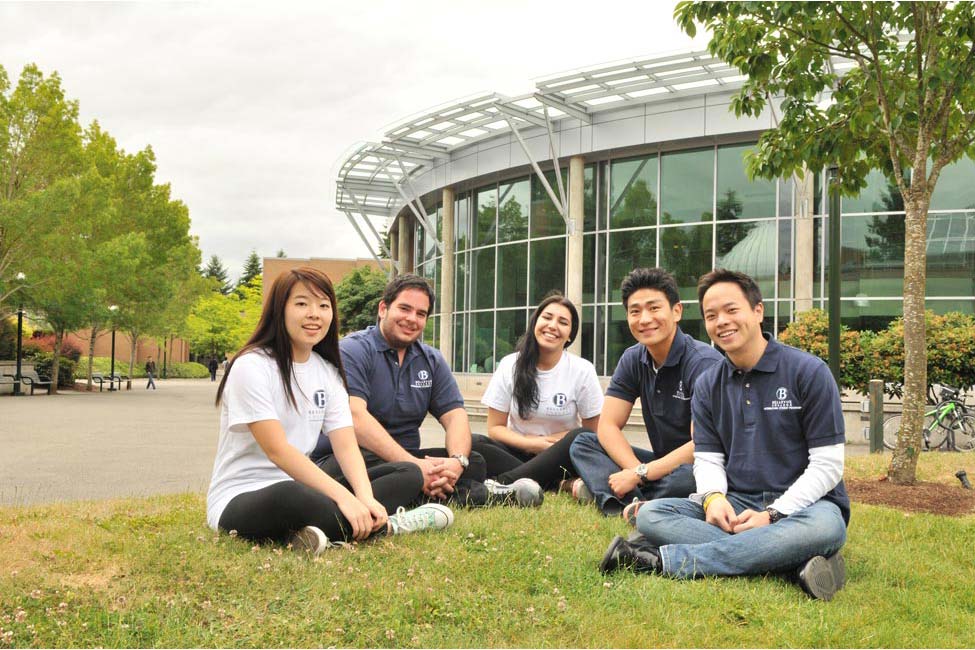 Fast Facts
School Size

Large

Cost of Attendance

S20,000—$25,000 Year

Affiliation

Public

Type of School

College

Student Body Gender

Co-ed

Religious Affiliation

No Affiliation

Scholarships for International Students

Yes

Conditional Admission Available

No

Setting

Suburban

Type of Housing

Homestay, Apartment

Social Media
The Bellevue College Advantage
Established in 1966, Bellevue College is a top-ranking, fully-accredited college offering two-year associate and four-year bachelor's degrees. Bellevue College is the largest community college in Washington State and the home of 32,725 students with more than 1,700 international students from over 70 countries each year. Students choose Bellevue College for its desirable location, high-quality education, small classes, dedicated faculty and rich student resources and services.
Academic Excellence
Bellevue College is recognized nationally and internationally for its academic excellence. Each year, Bellevue College is proud to transfer more students to the University of Washington and Washington State University than any other school in the state of Washington. In addition, Bellevue College has a high transfer rate to top universities throughout the U.S. including Columbia, Cornell, Purdue, Berkeley, UCLA and many others. Bellevue College is also ranked #18 out of community colleges hosting international students by the Institute of International Education.
The Bellevue Location
Located in the highly desirable Greater Seattle area, Bellevue College is in the heart of the technology corridor which is home to iconic corporations such as Microsoft, Nintendo, Amazon, and T-Mobile. The city of Bellevue is well known for its breathtaking scenery, great employment opportunities, and safe streets. Surrounded by 96 acres of evergreen trees, Bellevue College campus is a beautiful, safe, and modern place to study.
Programs of Study
Bellevue College has a full-range of options to help meet your education and personal goals:
University Transfer
Intensive English for University Preparation/College Bridge
Bachelor's Program
Professional & Technical Degrees & Certificates
International Business Programs
Top programs of study include engineering, healthcare, nursing, business, accounting, computer science, technology, interior design, and many more. 
Office of International Education
The Office of International Education provides full-service support to assist international students in their experience at Bellevue College, from admission to extracurricular activities and cultural adjustment. Our staff includes experienced international advisors, who help students with immigration and academic advising to develop a personalized transfer plan that includes general education classes and introductory classes for their major.
Services and Resources
Scholarships: The Office of International Education offer quarterly scholarships to international students for academic achievements (up to $100, 000 each year)
Tutoring Labs: Free tutoring for English, math and other academic subjects on a need basis is provided at the Academic Success Center
Leadership and work opportunities are available on campus
Academic Advising Center & Counseling Center
Over 30 computer labs across multiple campuses
24x7 on campus Public Safety
Media library, bookstore, and much more
Rich College Life Outside The Classroom
Bellevue College has over 80 student clubs, including the popular International Student Association, which is dedicated to helping international students become integrated to campus life. Sports opportunities are available at Bellevue College through recreational activities, open gym, and 10 varsity teams. Bellevue College also offers several music, dance, and theatrical productions for students to enjoy.
International students can also participate in many quarterly cultural activities organized by the Office of International Education, which include snow tubing, hiking, International Education Week, and chocolate making classes.
When to Apply
International students can enter our programs four times each year: in fall, winter, spring or summer. To apply and to learn about specific requirement for your selected program, visit our website.
Bellevue College
International Student Programs

3000 Landerholm Circle SE
Bellevue WA 98007-6484
P: 425.564.3185
3000 Landerholm Circle SE
Bellevue WA 98007-6484
P: 425.564.3185
For more information:
Bellevue College
International Student Programs