University of Illinois at Urbana-Champaign
Intensive English Institute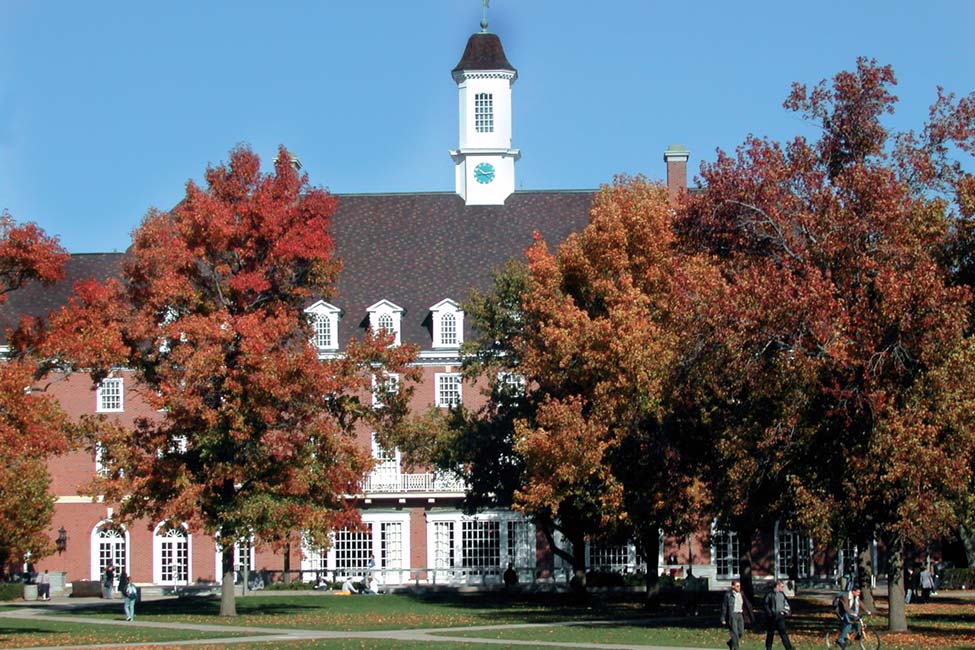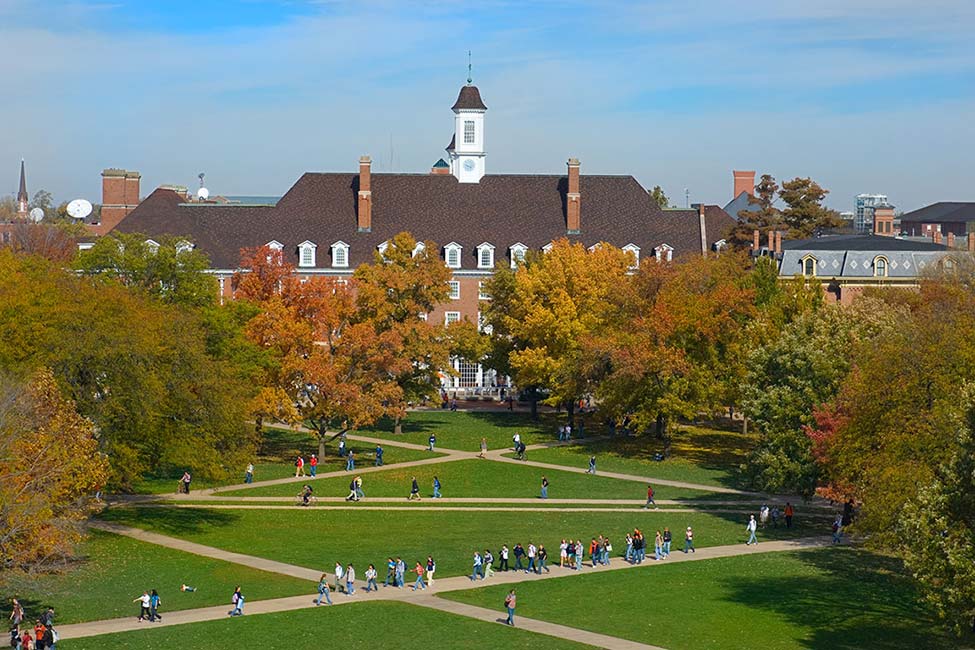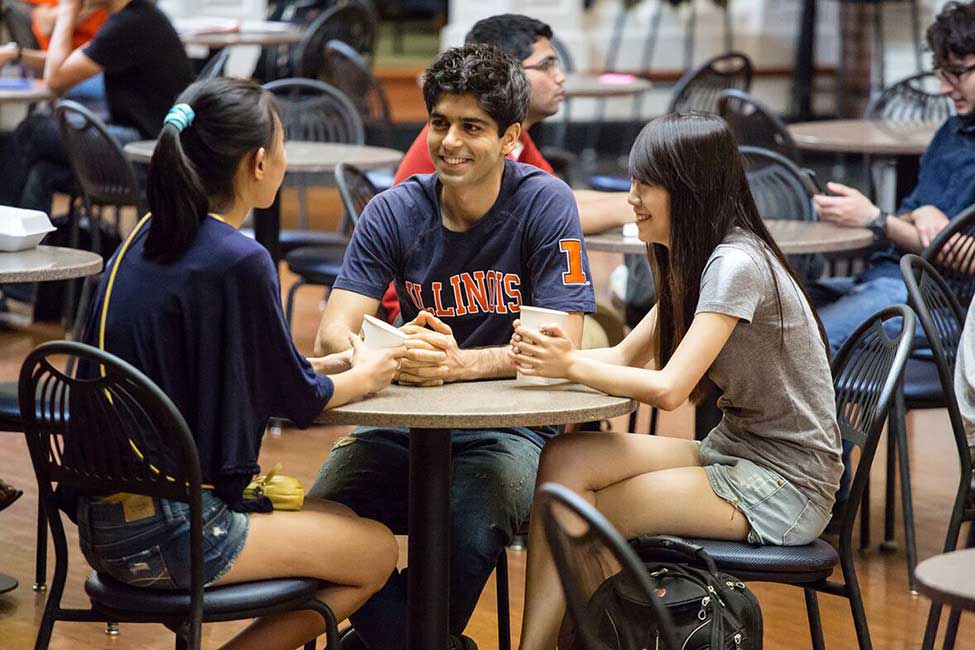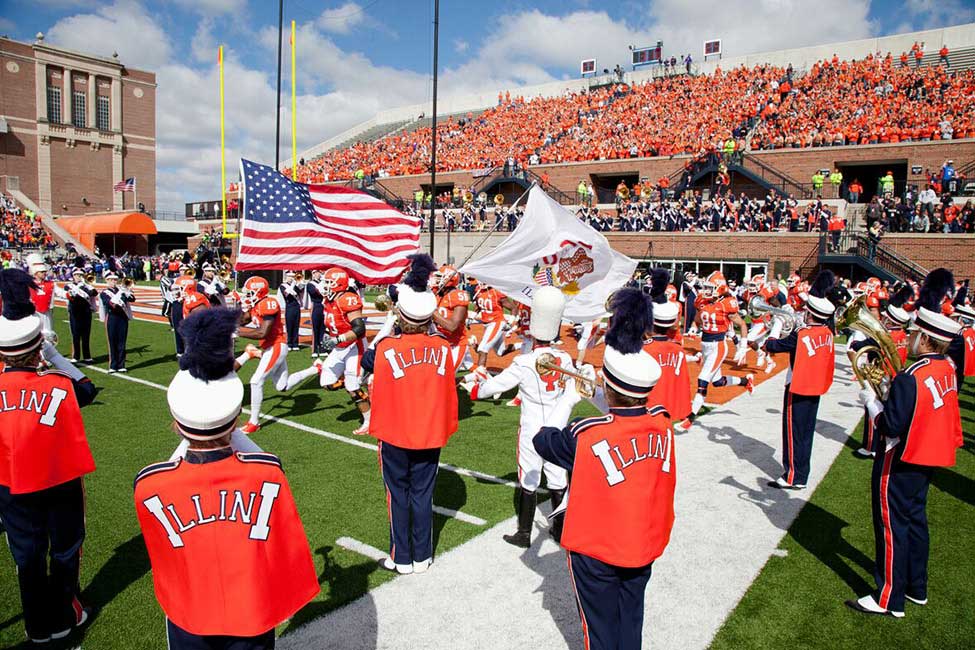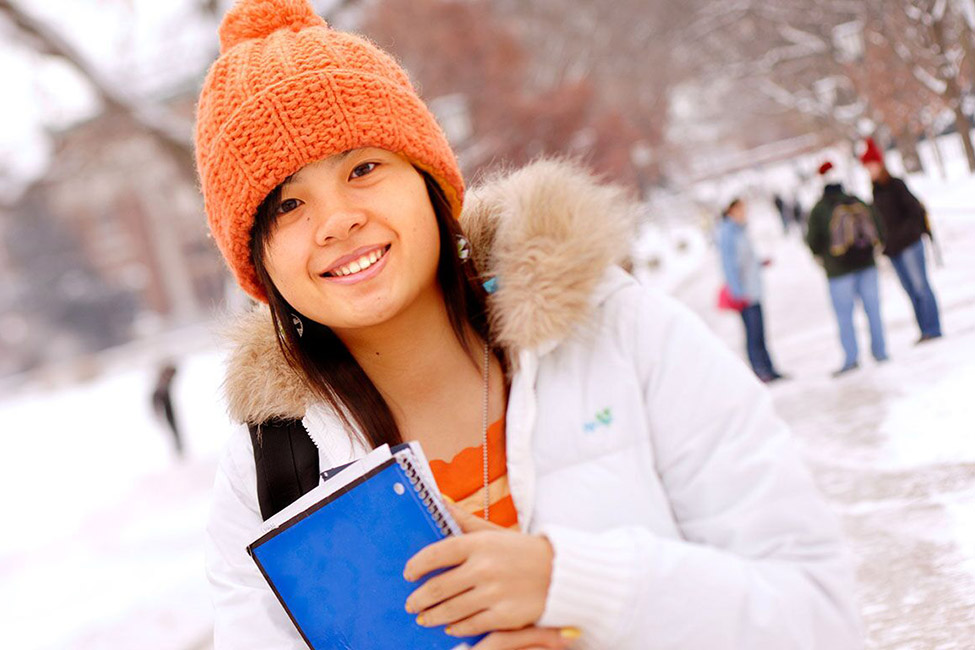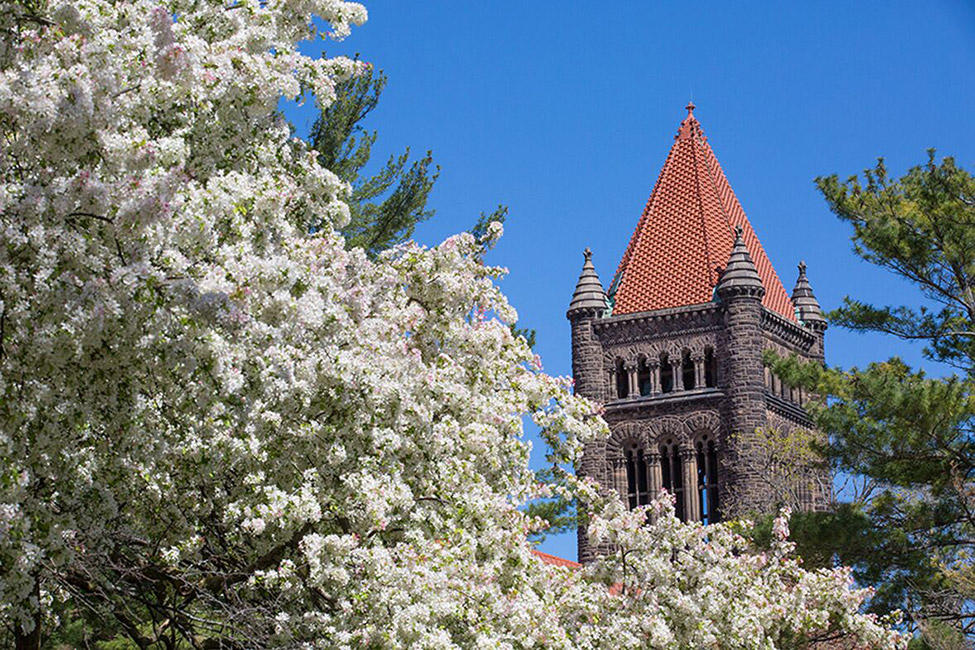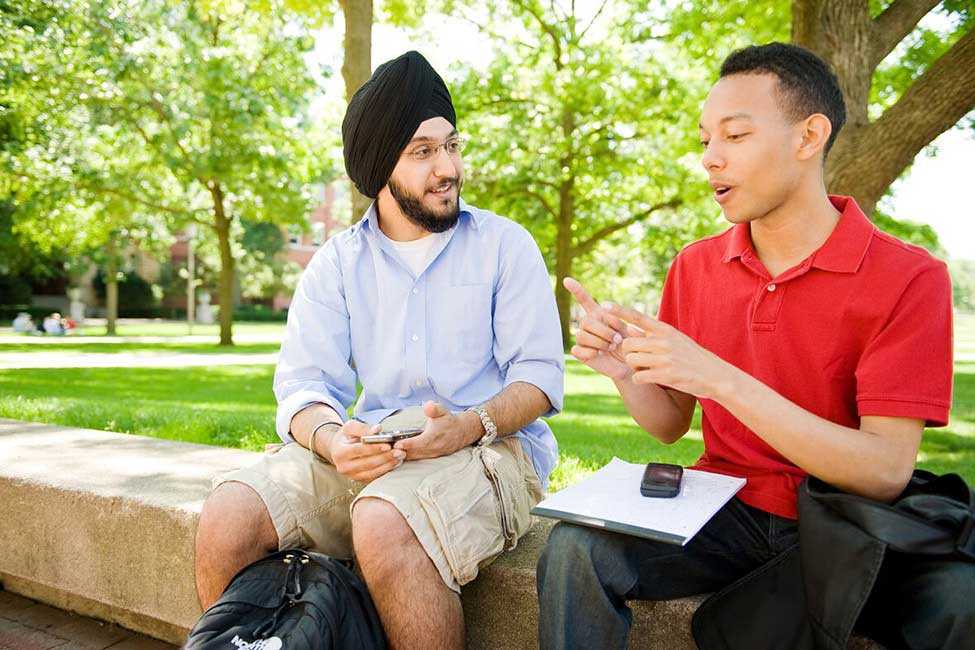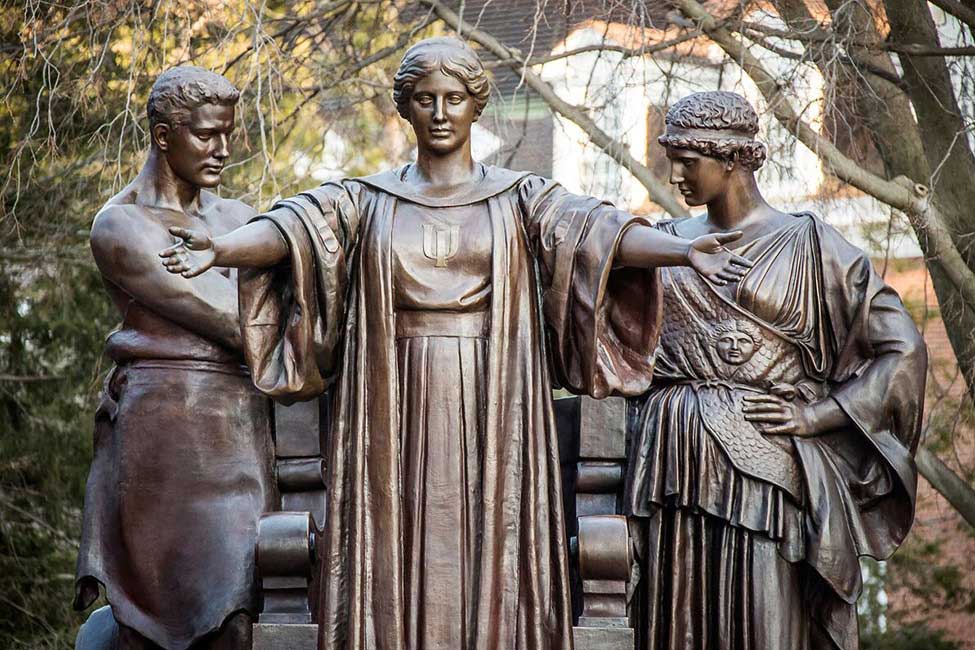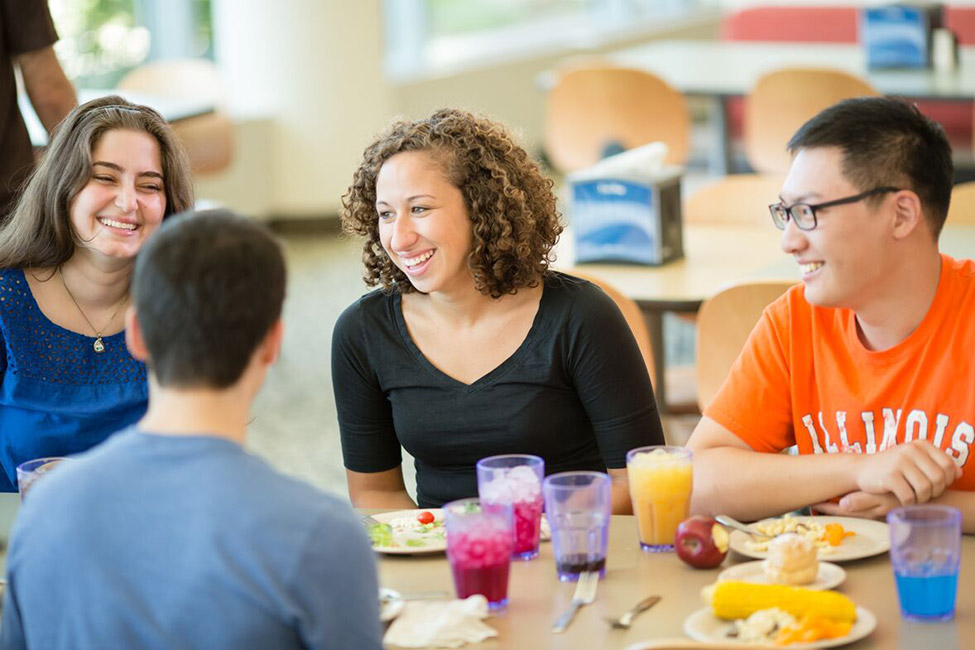 Faits saillants
Taille de l'établissement

Moyenne

Frais de scolarité

$1,000—$5,000 Semestre

Affiliation

Publique

Type d'établissement

Cours intensifs d'anglais

Genre de la population étudiante

Mixte

Appartenance religieuse

Aucune appartenance religieuse

Bourses d'études pour les étudiants internationaux

Non

Admission conditionnelle offerte

Non

Principaux programmes

Comptabilité

Cadre

Small/College town

Accréditation et certification

CEA

Type de logement

Résidence universitaire, Maison d'accueil, Appartement, Dortoir

Médias sociaux
The University of Illinois
L'University of Illinois à Urbana-Champaign est classée au rang des meilleures universités du monde. Forte de plus de 39 000 étudiants originaires de 100 pays différents, l'université offre une expérience culturelle riche et diversifiée. L'U of I propose un programme d'études des premier et second cycles dans 150 domaines de spécialisation et est reconnue pour ses travaux de recherche théorique et appliquée approfondie. La ville de Champaign-Urbana, où se trouve l'U of I, est une petite ville universitaire sûre et pittoresque de 100 000 habitants bénéficiant d'une communauté internationale active. Au nombre de ses attractions, on retrouve des parcs magnifiques, des restaurants ethniques diversifiés et des musées des beaux-arts et historiques. Champaign-Urbana est située à courte distance de trois grandes villes : Chicago, St. Louis et Indianapolis. Les étudiants de l'U of I peuvent profiter des avantages de la ville et de la campagne.
Le programme de l'Intensive English Institute
L'Intensive English Institute (IEI) de l'université, établi en 1967, a aidé des milliers d'étudiants à perfectionner leur niveau d'anglais. L'objectif de l'IEI consiste à aider les étudiants à améliorer leurs compétences en anglais pour leur permettre de s'inscrire à des programmes d'études dans un établissement américain ou d'avancer leur carrière.
Écoute, expression orale, lecture et rédaction à des fins universitaires
Stratégies d'écoute et de communication/lecture et rédaction pour la vie quotidienne
Film et fiction
Communication des affaires
Actualités
Grammaire
Conversation
Prononciation
Stratégies pour le test du TOEFL
Vie étudiante à l'IEI
Étudier à l'IEI ne se limite pas à aller en classe tous les jours. Des activités réservées à l'IEI, telles que des excursions et des animations, offrent des occasions passionnantes de se divertir, explorer la culture américaine et pratiquer l'anglais dans un environnement naturel. Les étudiants de l'IEI ont également accès à une grande variété d'activités et d'événements organisés sur le campus et dans la communauté ainsi qu'aux installations universitaires. Ils bénéficient également des services suivants :
logement pratique et économique dans des chambres universitaires, des appartements privés ou en famille d'accueil ;
installations récréatives de l'université ;
labos informatiques de pointe sur le campus, y compris un accès gratuit à Internet ;
services conseils individualisés adaptés aux étudiants internationaux ;
partenaires de conversation avec des étudiants américains.
Conditions d'admission :
âge minimum requis de 17 ans ;
diplôme équivalent au diplôme américain de fin d'études secondaires.
University of Illinois at Urbana-Champaign
Intensive English Institute

616 East Green St.
Suite 210
Champaign IL 61820
P: 217.333.6598

Pour en savoir plus:
University of Illinois at Urbana-Champaign
Intensive English Institute