South Mountain Community College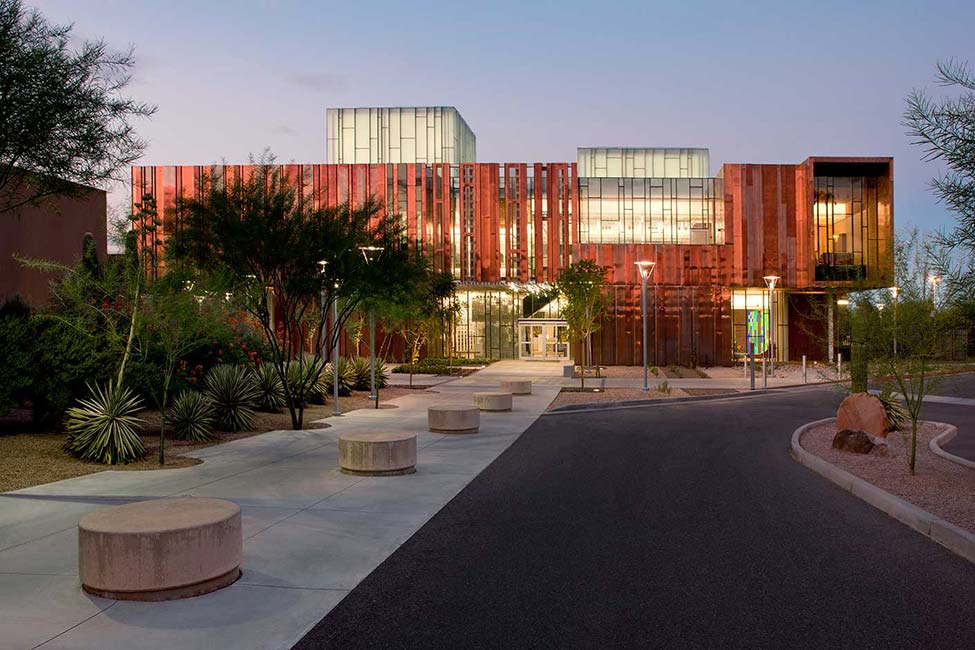 Fast Facts
School Size

Medium

Cost of Attendance

$1,000—$5,000 Year

Affiliation

Public

Type of School

2yr/Community College

Student Body Gender

Co-ed

Religious Affiliation

No Affiliation

Scholarships for International Students

No

Conditional Admission Available

No

Setting

City

Type of Housing

Apartment

Social Media
With an extensive curriculum, small classes and a caring faculty, South Mountain Community College is your home for a quality education that will prepare you for the future. One of the ten Maricopa Community Colleges of the Phoenix area, SMCC is located on several sites in the beautiful Sonoran Desert. Classes are offered at our Main Campus in Phoenix as well as at branch campuses in nearby Ahwatukee, Guadalupe and Laveen.
South Mountain Community College, with over 10,000 fulltime and part-time students, has more than 35 programs of study and more than 1,000 credit classes available. So whether you're interested in a university transfer program or enhancing your career with a program of certificate, you can be sure to find an academic program that's right for you.
Superb teaching staff
One reason our students are so highly successful is our caring faculty and staff. Our instructors have received Master's Degrees or beyond in their fields, and our smaller sized classes give them an opportunity to interact closely with each and every student.
Career-oriented education
More than 10,000 students are taking advantage of our diverse collection of courses that lead to degrees or certificates. Associate in Arts, Business, Applied Sciences, and Networking Technology are some degree options. Other programs include teacher preparation, engineering, behavioral health services, storytelling, performing arts, and English as a Second Language.
The College is well-known and respected for its Biosciences program. Students in the new Human Genetics course apply advanced technologies found in modern medicine and science. They learn concepts underlying cloning, as they participate in original research related to DNA.
On campus is the Cisco Networking Academy, one of the very few authorized to teach the entire curriculum of CCNP (Cisco Certified Networking Professional). The academy also includes CCNA (Cisco Certified Networking Associate) Security/Firewalls and Wireless.
SMCC is the only Maricopa Community College to have a student chapter of the Society of Hispanic Professional Engineers (SHPE).
The Performing Arts Center, which opened in fall 2003, has a state-of-the-art Performance Hall, Dance Studio, Studio Theater, and classrooms. In the lobby of Performance Hall is the exquisite hand-blown glass sculpture, "Baseline Bouquet," by renowned Tucson artist Tom Philabaum. The modern, mesmerizing "garden" involves eight color groups and recalls the agricultural heritage of South Phoenix.
SMCC is a major provider of courses in English as a Second Language. More than 80 classes are offered year around.
Unique among community colleges in the nation, SMCC offers an Academic Certificate in Storytelling. The nationally recognized institute, which began in 1995, offers 15 different storytelling classes, and also hosts performances and workshops by recognized storytellers.
After you complete your two-year degree, you may transfer to Arizona State University, Northern Arizona University, University of Arizona, Grand Canyon University, Ottawa University, and other four-year institutions. You can even attend Northern Arizona University without leaving the SMCC campus, at our NAU@SMCC Center.
Athletics
SMCC offers men's and women's basketball, soccer and golf; men's baseball; and women's softball and volleyball. In 2010, the SMCC men's golf team won its second NJCAA national championship. In 2008, the SMCC men's basketball team advanced to the national finals, finishing seventh in the U.S.A. Six of SMCC's nine teams have qualified for regional tournament playoffs. And the women's volleyball team was named All-Academic Team of the Year for 2009 and 2010.
Low cost
You'll find the tuition at South Mountain Community College affordable. In fact, our tuition is only 1/3 that of Arizona universities. Our goal is to ensure that all who come to SMCC to learn are given that chance.
If you are interested in any of our programs and would like to request information, please contact us!
South Mountain Community College


7050 S. 24th Street
Phoenix AZ 85042
P: 602.243.8305
For more information:
South Mountain Community College