Lake Washington Institute of Technology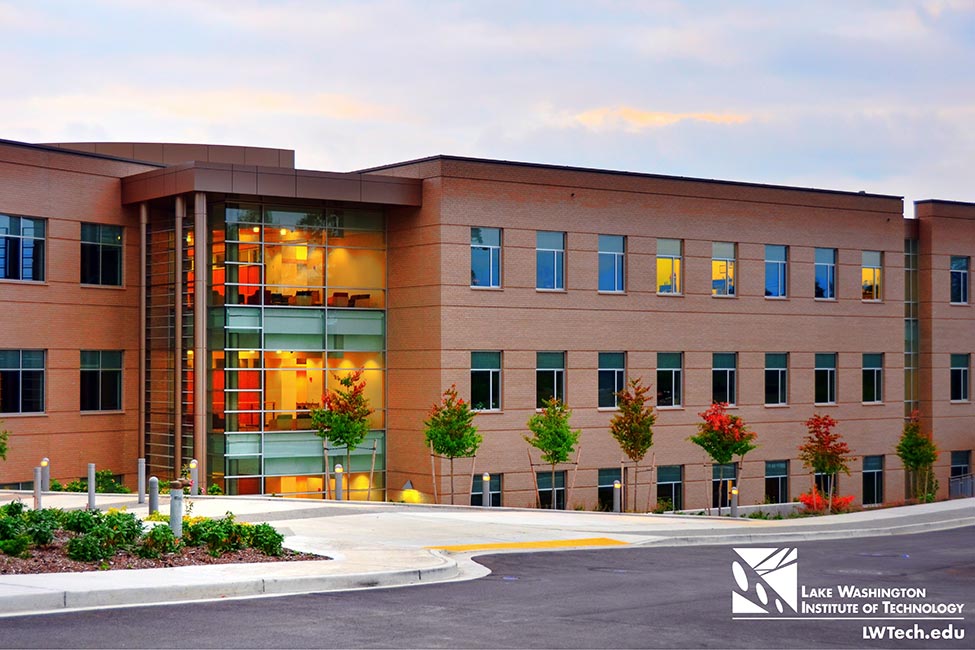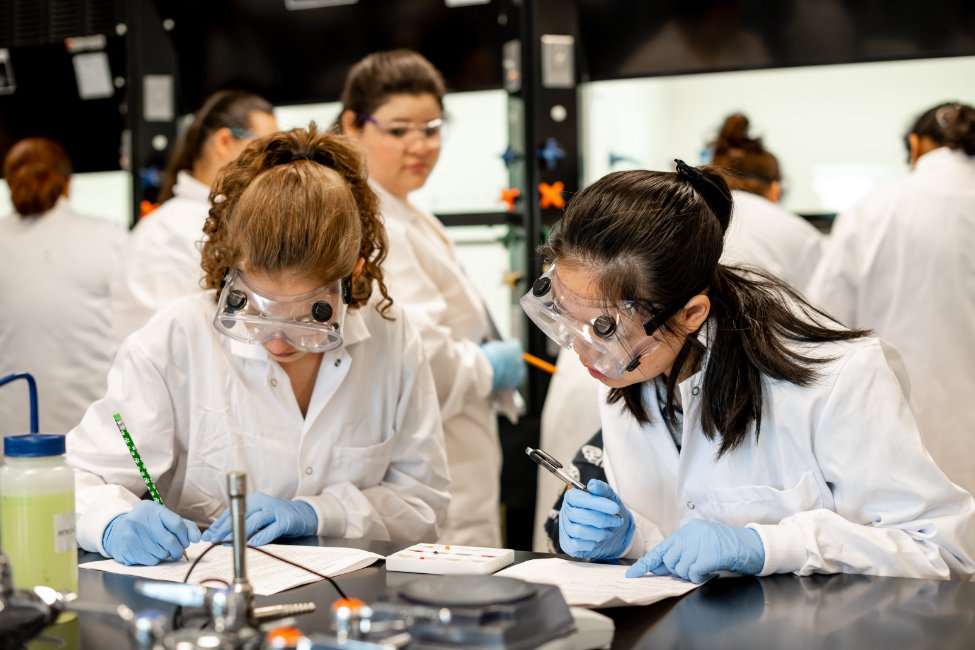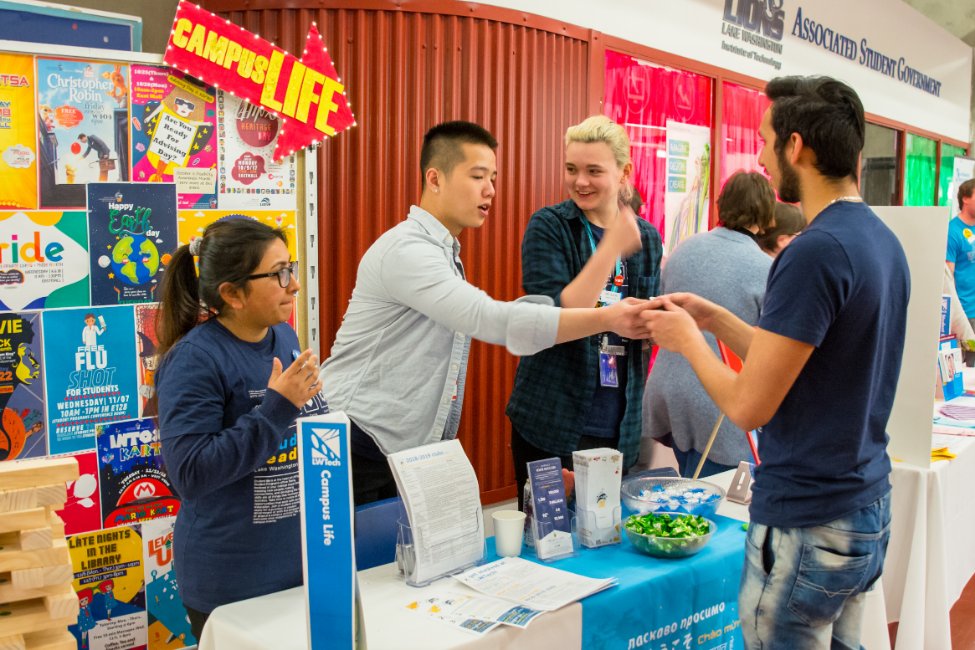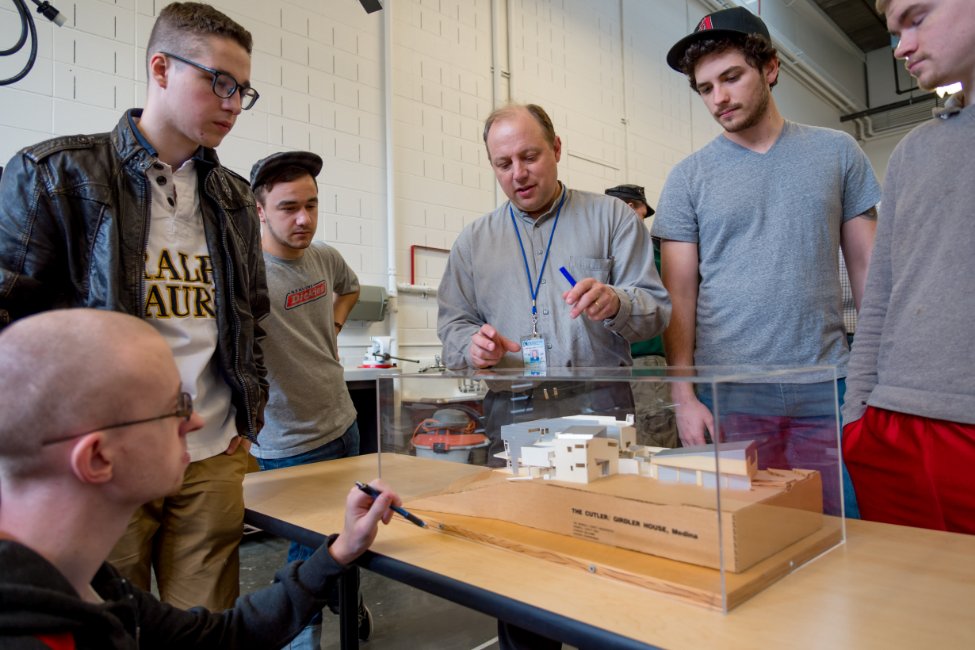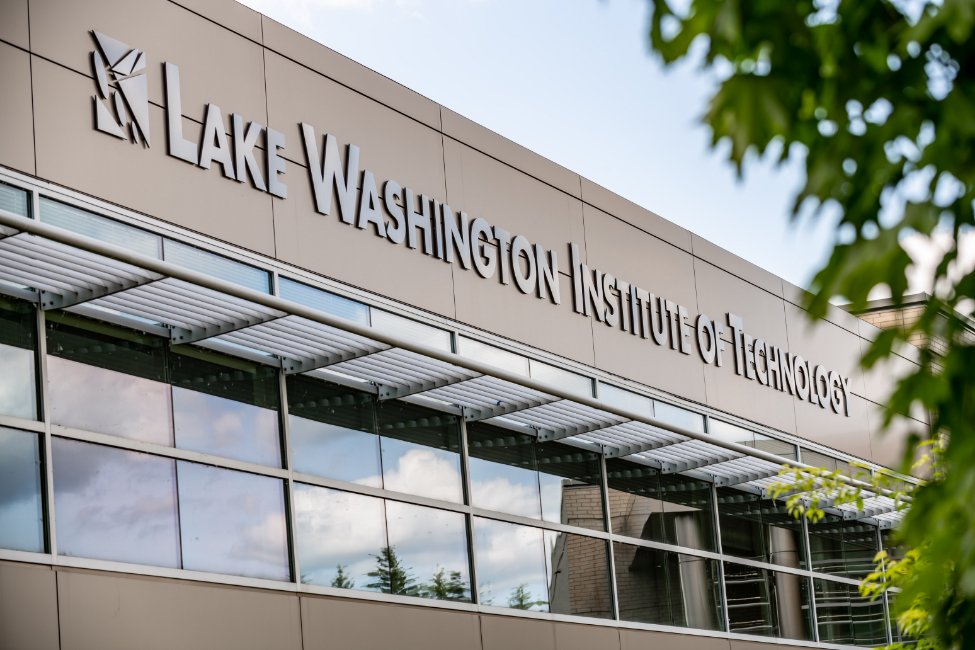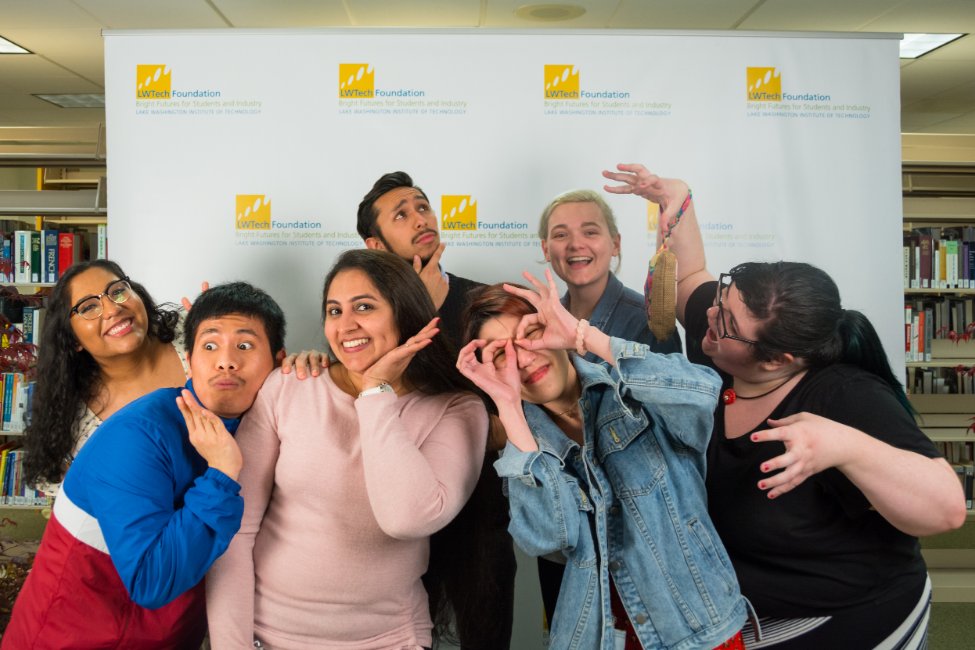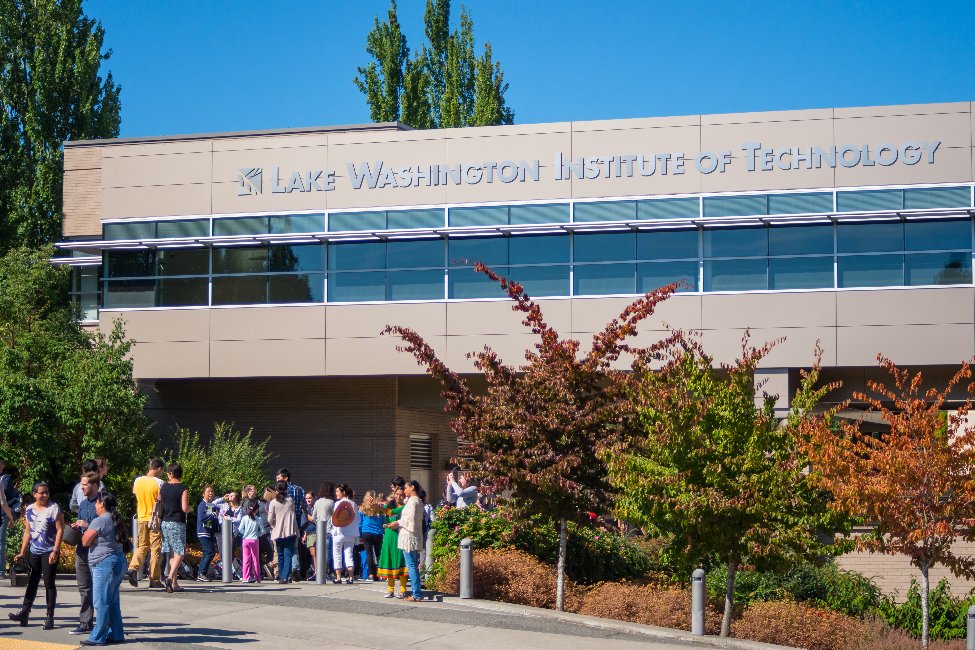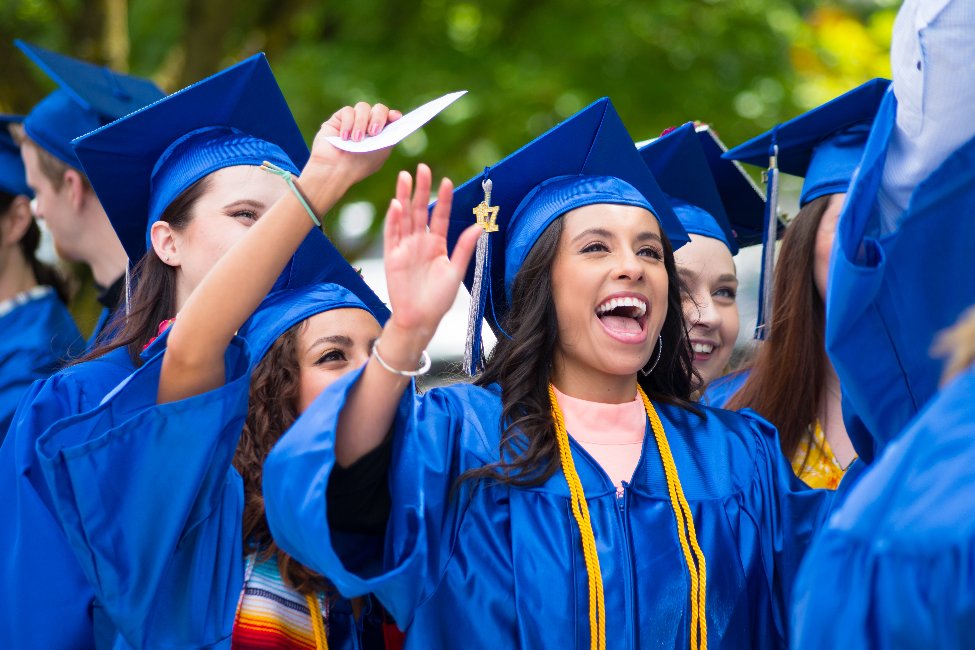 Fast Facts
School Size

Small

Cost of Attendance

$20,000—$25,000 Year

Affiliation

Public

Type of School

College

Student Body Gender

Co-ed

Religious Affiliation

No Affiliation

Scholarships for International Students

Yes

Conditional Admission Available

Yes

Top Programs

Business, Engineering, Information Technology

Setting

Suburban

Accreditation and Certification

NWCCU

Type of Housing

Homestay, Apartment

Social Media
Lake Washington Institute of Technology (LWTech)
Located just outside of Seattle, Washington, Lake Washington Institute of Technology (LWTech) was founded in 1949, and is the only public institute of technology in the state. LWTech offers 11 applied bachelor's degrees, more than 40+ associate degrees and professional certificates, including STEM focused programs, such as Computer Science, Digital Gaming and Interactive Media and Pre-Engineering.  LWTech is located within the city of Kirkland, which is situated on the eastern shore of Lake Washington. Kirkland is home to companies such as GoDaddy, Google, Astronics and EvergreenHealth, and the college is within minutes from Microsoft and Nintendo. The surrounding area offers numerous outdoor recreational opportunities and a wealth of diverse arts, entertainment and cultural attractions. Kirkland is just a few miles east of Seattle, and less than an hour from the foothills of the Cascade Mountains.
Why Attend LWTech?
Innovative degree programs with hands on learning
Personalized attention and support from application to graduation
Close to Microsoft, Amazon, Google, GoDaddy, Astronics, Nintendo and other high technology/gaming companies
Small classes (average 15 students)
Scholarship opportunities
No TOEFL/IELTS for admission
Academic Programs
Popular Programs of Study including:
Architecture Technology
Business
Computer Science
Computer Security & Network Development
Design
Digital Gaming
Engineering 
Nursing
Physical Therapy Assistant
Software Development
Transportation, Logistics, and Supply Chain Management
(For detailed program information please visit http://www.lwtech.edu/academics)
Associate Degrees
All LWTech Associate degrees transfer to a bachelor's degree program either here or at another 4-year university.  LWTech offers multiple degrees designed for students intending to transfer to 4-year institutions for a particular major including:
Biology
Business
Computer Science
Computer & Electrical Pre-Engineering
Construction Management
Design
Digital Gaming & Interactive Media
Math Education
Pre-Nursing
Pre-Engineering- Mechanical, Civil, Aeronautical, Industrial, Material Science
User-Centered Design
Our Associates in Applied Science degrees are built upon the technical courses that prepare students for jobs in specific industries. The degree requirements are created largely by the people in industry who serve on advisory committees here at LWTech.
Bachelor's Degrees
LWTech currently offers 11 bachelor's degrees and more are coming soon.  The current degree programs include:
Bachelor of Applied Science

Applied Management - Entrepreneurship
Applied Management - Human Resource Management
Behavioral Healthcare
Computing and Software Development
Dental Hygiene
Design
Digital Gaming and Interactive Media
Early Childhood Education
Funeral Service Education
Public Health
Transportation, Logistics, and Supply Chain Management
High School Completion
This program enables students to earn a high school diploma, while earning college credit toward an associate degree.  Students must be 16 years old at the time they enter this program, and must have already completed the equivalent of 10th grade with official transcripts in English.
Scholarships for international students
Scholarships are available to both new and current students through the LWTech Foundation. Please visit the LWTech Foundation website for more information and to apply. New students must submit official high school and/or college transcripts in English to apply as many of the scholarships are merit based. 
Intensive English Program
No TOEFL required for admission. LWTech offers an Intensive English Program (IEP) and Bridge Program. The IEP prepares students for study at the college level, and is open to anyone interested in learning English. Students who submit an application without a TOEFL/IELTS score are admitted into the IEP program, and continue on into their academic program. Those who test into college level classes will be issued a new I-20 that indicates their intended college program. Students with the following qualifying test scores will be placed directly into their intended college program. 
TOEFL: iBT 61 (Minimum Writing–17)
IELTS: 6.0 (minimum 5.0 in each section)
Duolingo: 85 or higher 
Please check the website for other ways to meet the English requirements, such as completion of certain language programs: https://www.lwtech.edu/admissions/international/future-students/english-language-requirements/
The official TOEFL/IELTS/DUOLINGO test scores must be submitted directly to the international office with the international student application form.
What Our Students Think
I started LWTech with a dream. My dream was to be able to go to a college in US and build up a good educational background; however, it stayed only as a dream for a long time. Until I discovered the Lake Washington Institute of Technology. LWTech made it possible to have my dream come true. I have met too many good faculty members and staff members who helped me to achieved what I wanted to achieve. Throughout my education at LWTech I never felt lonely specially whenever I have some problem. During my 2-year college time I was able to collect 8 certificates and a AAS diploma thanks to a big number of resources that LWTech supplies to its students. At the end of my 2-year journey, I was able to transfer to UW Seattle – Electrical Engineering program to obtain my 4-year Bachelor's Degree. I always recommend LWTech to friends and family with no doubt and I will continue to do so. ~Erkam Cakmak (Turkey)
After coming to the U.S., my friends that went to a 4-year University all took a long time to adjust to the teaching style here. Attending here at LWTech with a small class size and going through the process of intensive English program—academic bridge program—academic program provided me a ladder to climb on. Through daily practices, my listening and speaking has improved tremendously. ~Shenghong Fu (China)
Lake Washington Institute of Technology


11605 132nd Avenue NE
Kirkland WA 98034
P: 425.739.8145
For more information:
Lake Washington Institute of Technology