Trier, recherche et comparer les établissement par prix, emplacement, et domaine d'étude.
Recherchez la liste des programmes par emplacement ou catégorie.
Envisager de faire ses études à l'étranger est passionnant et à la fois difficile parfois, mais nous pouvons vous guider
Bienvenue à Community Colleges USA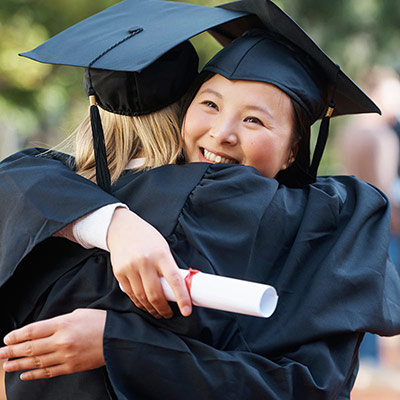 Désirez-vous étudier l'anglais aux États-Unis ?
Si vous rêvez d'étudier à l'étranger et d'apprendre l'anglais dans une université américaine, vous êtes sur le bon site ! Study in the USA est le guide idéal pour les étudiants étrangers désirant étudier aux États-Unis. Vous pouvez contacter des universités américaines et des établissements d'enseignement de l'anglais et leur demander de vous fournir gratuitement des informations, directement à partir du site StudyUSA.com. Trouvez des pensionnats aux États-unis et au Canada.
Utilisez l'outil de recherche Study in the USA pour trouver des programmes, des universités et des colleges aux États-Unis, notamment : des cours d'anglais (ESL), des écoles d'ingénieurs, des bachelor, des masters, des community colleges (cycle de 2 ans), des programmes scientifiques, d'art et de design, commerciaux, technologiques et informatiques.
Témoignages
Your publication is important to us. It provides vital information for the advisers who come to our EducationUSA Advising Center and to thousands of students who visit educational fairs in Peru.

Fulbright Commission

Lima, Peru

My office does so much outreach that I absolutely have to take materials with me to the schools for distribution to the kids and their parents. Thank goodness that you still print and distribute the magazines to advising centers.

Director USEIC (formerly EducationUSA)

Singapore

StudyUSA.com has brought me a lot of ideas about USA. I have learnt about many opportunities being offered to international students.

These are wonderful resources and very helpful for the students.

U.S. Educational Advisor

Riyadh, Saudi Arabia

You are the first internet organization that has responded in such a completely informative way. Thank you I am totally impressed.

I am more confident and I believe StudyUSA.com is very useful for people who want to study in USA.

Kee (began study Fall 2012 at Old Dominion University)

Thailand

Our local students love the magazines, many have traveled abroad thanks to them.

IMAC Spanish Language Programs

Guadalajara, Mexico

I'm studying American English in Wroclaw, Poland but I want to start some studies in the USA in 2 years time. In my opinion, your website is very helpful. I have a wide range of variety of all offers I received and I can choose exactly what I want to study. Thank you.

Paulina

Philological School of Higher Education in Wroclaw, Poland

Usually people approach consultancy in home country who would assist them for admission and visa procedure—this site was a close substitute for it. I went to every section of the website which really helped me for improving my knowledge on U.S. education

Srikanth

University of Dayton Alumni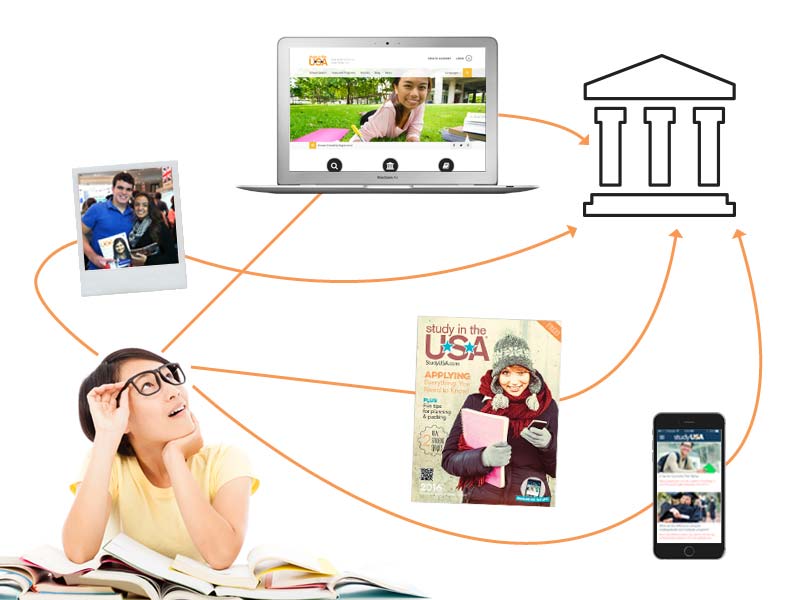 Distinctions et affiliations