College of the Desert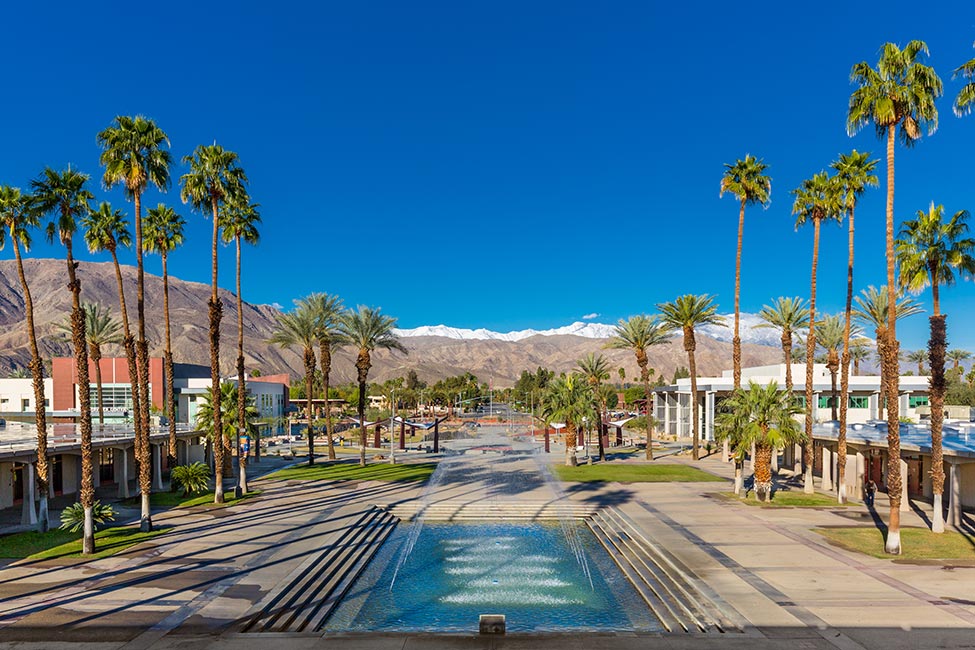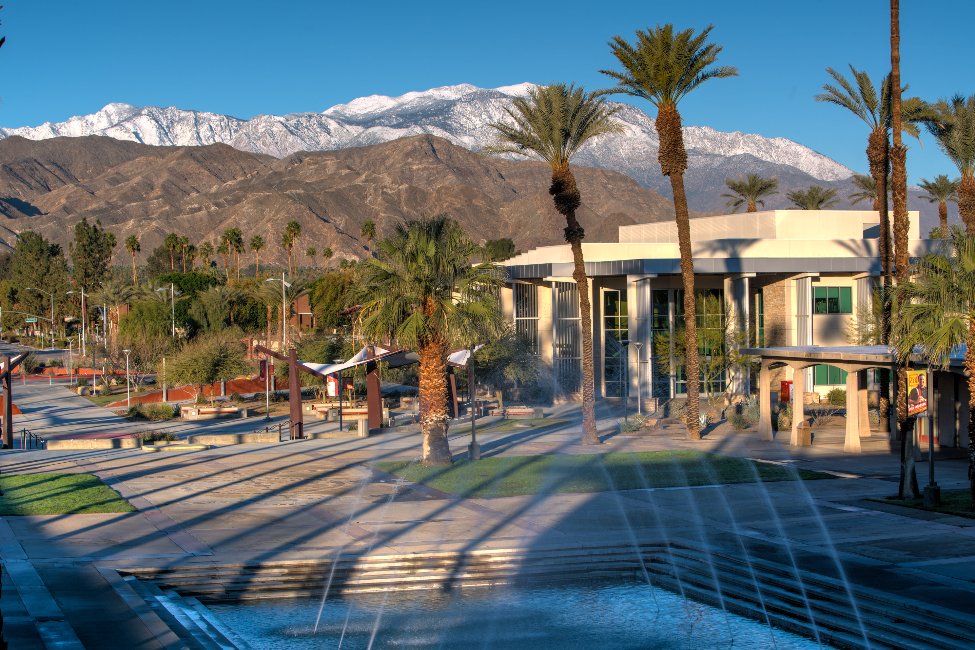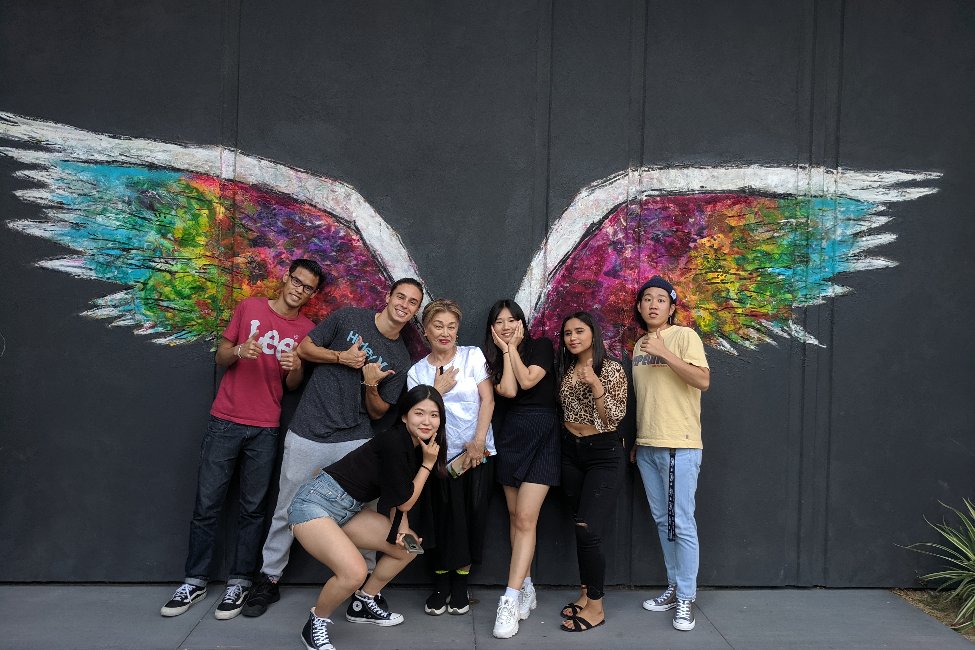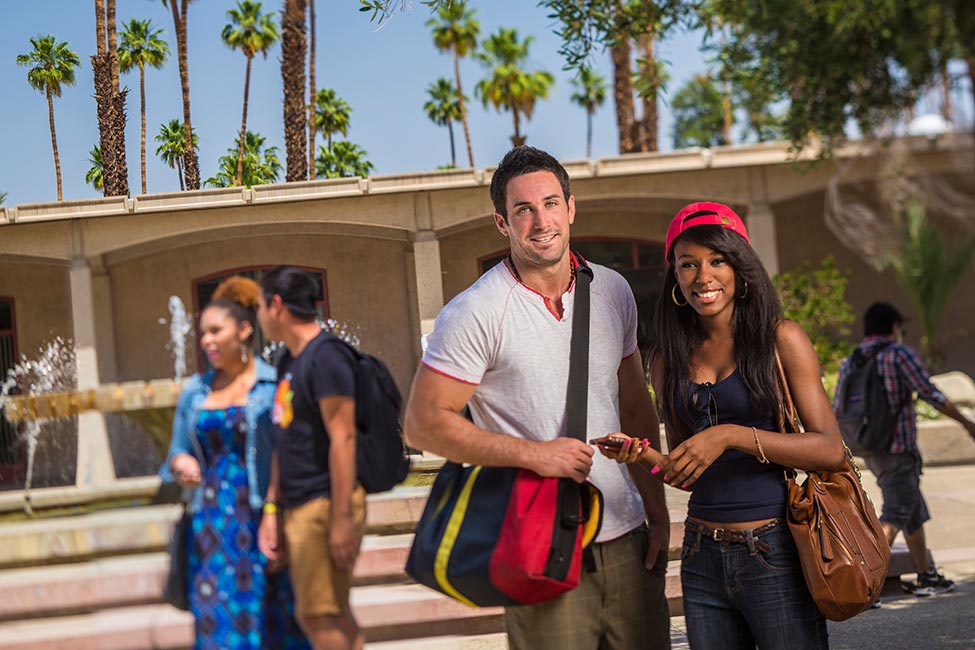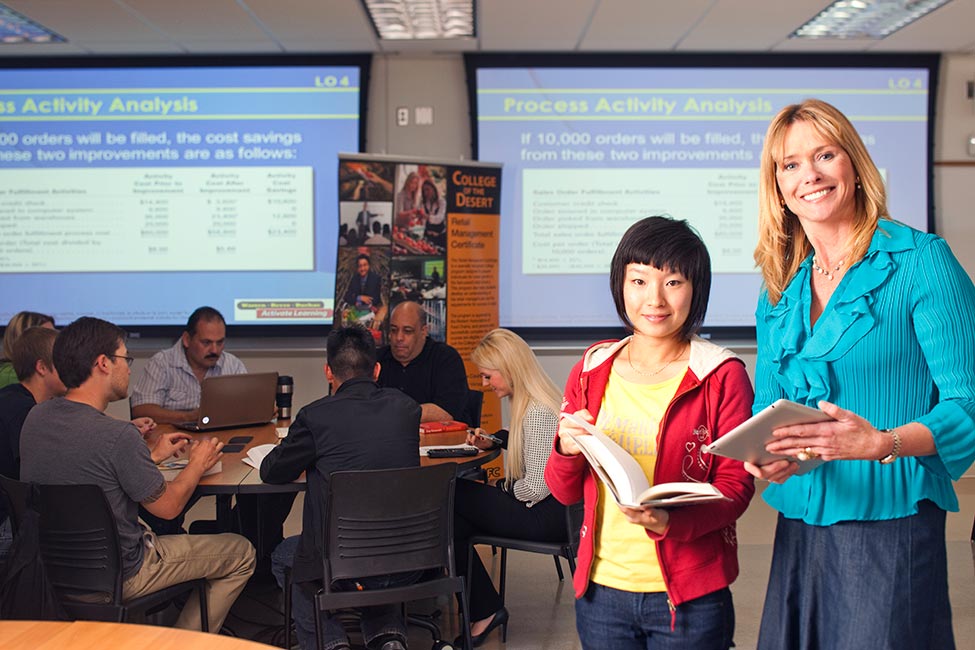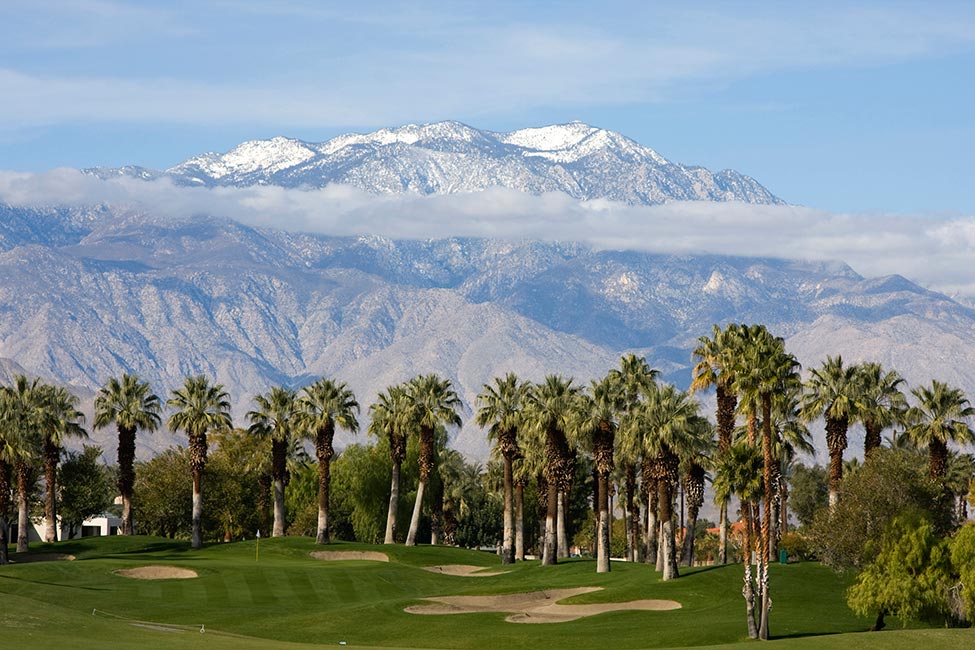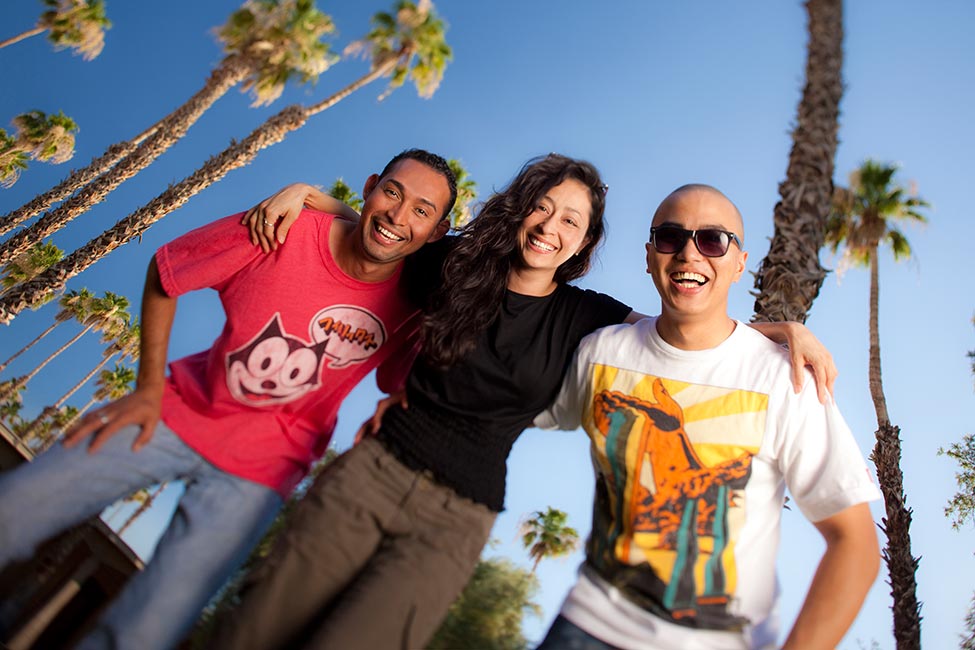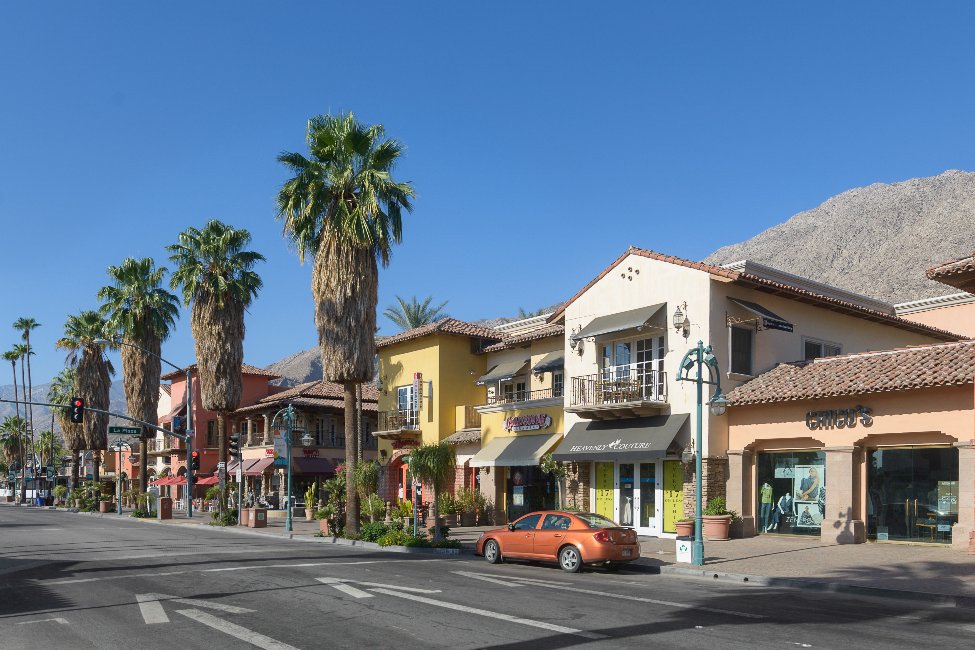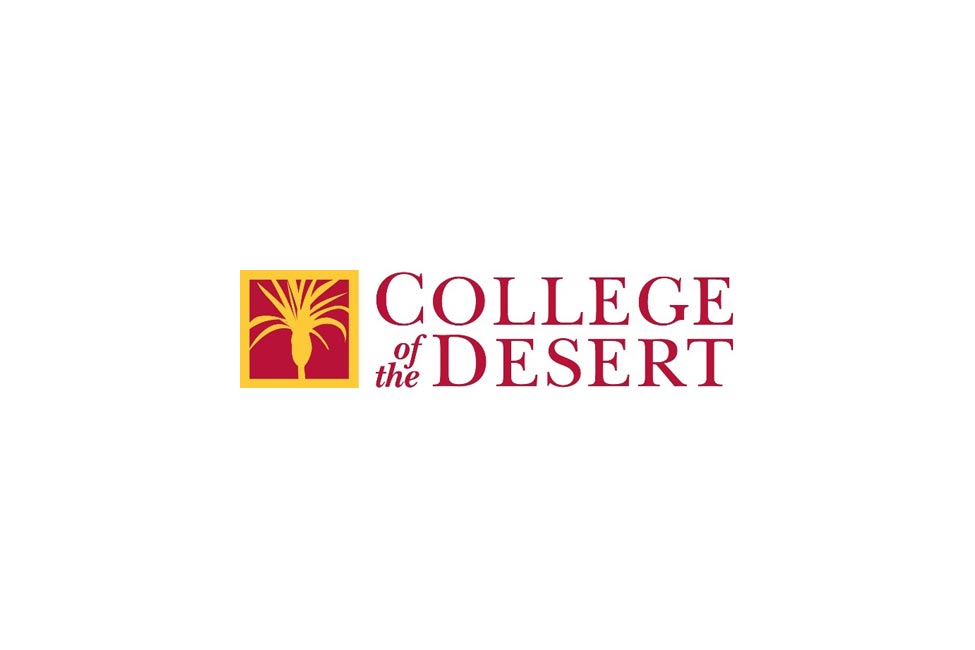 Fast Facts
School Size

Medium

Cost of Attendance

$1,000—$5,000 Semester

Affiliation

Public

Type of School

2yr/Community College

Student Body Gender

Co-ed

Religious Affiliation

No Affiliation

Scholarships for International Students

Yes

Conditional Admission Available

Yes

Top Programs

Computer Science, English Language (ESL), Business Administration

Setting

Suburban

Accreditation and Certification

EnglishUSA Member, ACCJC

Type of Housing

Homestay, Apartment

Test Scores

Step EIKEN: 2, Duolingo: 70+, ELS: Level 108, IELTS: Band 4.5+, TOEFL: 40+

Social Media
College of the Desert & Intensive English Academy:
College of the Desert (COD) is a thriving community college located in beautiful Southern California.  Surrounded by majestic mountains, covered in lush palm trees, and bathed in sunshine for more than 300 days a year, the campus is truly an inspiring place to study. 
Along with our stunning scenery, we have gained national recognition for our award-winning student success programming and high levels of student achievement. 
COD welcomes students from over 30 countries to enroll in our popular university transfer associate degree programs, Intensive English Academy, exciting gap-year programs, as well customized short-term ESL programs. 
COD's academic advantages for international students include priority course registration, exclusive academic counselor access, and transfer guarantees to elite University of California, California State and private universities.  Additionally, students who complete level 3 of the Intensive English Academy can begin a COD degree program without taking TOEFL/IELTS or other English-proficiency tests!   
International students also enjoy an excellent lifestyle at COD.  Our resort location offers students easy access to popular music, sport, and shopping destinations in the U.S.  Despite being a famous tourist destination, our area's cost of living is quite affordable. 
New and continuing international students are eligible for a number of COD scholarships for all types of enrollment.  Additionally, for online enrollment during COVID, new international students are guaranteed a scholarship of up to $1000 through our Global Access Program. 
LOCATION:
The Palm Springs area is known worldwide as a vacation destination! People come to our valley to enjoy our beautiful weather, challenging golf courses and relaxing lifestyle. The Palm Springs areas also offers shopping, dining, nightlife and outdoor activities. Our location is perfect for those looking for a small town environment with easy access to famous Southern California attractions.
THE INTENSIVE ENGLISH ACADEMY:
The Intensive English Academy offers small class sizes providing personalized attention from our qualified instructors. There are three levels of study and students advance to the next level after 16 weeks of study. Classes at the IEA are designed to help students improve their fluency in English in oral, written and comprehension skills. Applicants should be able to read and write the English alphabet and to speak and respond to simple questions in English. We offer a Standard Program throughout the year and a special Summer Accelerated Program where students will finish 1 level in only 8 weeks.
The Standard Program includes 30 hours per week of instruction including:
25 hours of classroom instruction:
5 hours in the Language Lab

The 8 Week Summer Accelerated Program includes 32 hours per week of instruction including:
27 hours of classroom instruction:
5 hours of Language Lab/home' study
COLLEGE OF THE DESERT SUPPORT SERVICES:
COD's international students enjoy a variety of services provided by the International Student Office. IEA services include:
Housing Placement: Our housing coordinator places students in either an American host family or in an off-campus apartment. Our local host families are carefully screened and provide students with the opportunity to learn more about our local area and American culture. Apartment living is also available for those students looking for long term study at COD. Apartments are within walking distance of the campus.
Academic Advising: COD's International Student Counselor assists with course registration, academic planning, and transfer to other institutions in the United States.
Social Activities: We want you to have fun while you study! Our students enjoy social and cultural activities every month that allow you to meet other students, get to know the beautiful Palm Springs area and visit famous Southern California attractions such as Disneyland, Universal Studios and the famous California beaches.
College of the Desert Facilities: Our students benefit from the many free services and facilities at College of the Desert including tutoring, library, dining hall, computer labs, campus clubs and activities.
General Services: The International Student Office assists students with questions related to local and American life, immigration advising, as well as on and off-campus services and resources.
College of the Desert


43-500 Monterey Avenue
Palm Desert CA 92260
P: (760) 776-7205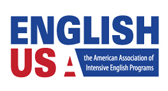 For more information:
College of the Desert