Hillsborough Community College

Fast Facts
School Size

Large

Cost of Attendance

$10,000 — $15,000 Year

Affiliation

Public

Type of School

2yr/Community College

Student Body Gender

Co-ed

Religious Affiliation

No Affiliation

Scholarships for International Students

Yes

Conditional Admission Available

No

Top Programs

Business, Engineering, Liberal Arts

Setting

City

Accreditation and Certification

SACS

Type of Housing

Apartment

Test Scores

IELTS: Band 5.5+, TOEFL: 61+, ELS: Level 109, iTEP: 4.0, Step EIKEN: 2, Cambridge English: 165+, Duolingo: 95+

Social Media
A U.S. Higher Education is Closer Than You Think… Achieve your dream!
Study at Hillsborough Community College in Tampa Bay, Florida!
Hillsborough Community College (HCC) is an accredited, community college with five campuses located in the vibrant waterfront city of Tampa, Florida, and surrounding Hillsborough County. The Tampa Bay region is home to magnificent marine life, sports attractions, world-class cultural venues, and great shopping and dining. You'll find a wide range of outdoor activities, including camping, hiking, horseback riding, biking, fishing, scuba-diving, sailing, boating, and kayaking. Tampa boasts attractions such as Busch Gardens, the Florida Aquarium, Zoo Tampa, and the Museum of Science and Industry. Popular Florida theme parks such as Walt Disney World, Universal Studios, and SeaWorld are just a short drive away. We enjoy year-round sunshine, a vibrant cultural scene, some of the best beaches in the world, sports of all kinds, and excellent higher education opportunities.
We invite you to join us… Enjoy the good life in Tampa Bay, Florida!
University Transfer Program:
Begin at HCC! Go anywhere!
HCC is a great place to start for international students who dream of earning a 4-year bachelor's degree in the United States. We help you to explore all your university options while you complete your first two years of university study with us. If you want to attend a selective 4-year college, a liberal-arts institution, a nationally-ranked university, or an Ivy League school, HCC helps you get there!
Why Choose HCC?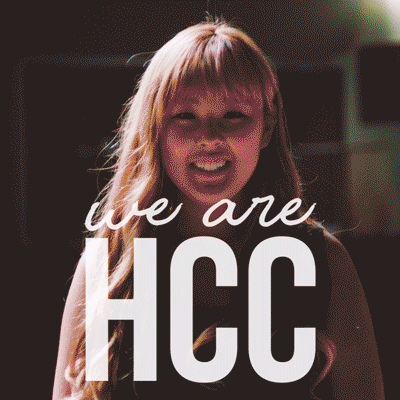 Seamless transfer to a four-year university
Affordable tuition and flexible installment payment plans
Personalized, quality instruction, with small class sizes and outstanding faculty
A culturally diverse community, including international students from over 80 nations
A Center for International Education dedicated to your support, well-being, and success
Popular theme parks nearby, such as Walt Disney World, Universal Studios and SeaWorld
On-Campus Housing at Hawks Landing
Choosing a place to live is one of the most important decisions you will make before beginning your studies at HCC, but it does not have to be the toughest one!
Hawks Landing apartments offer a great value, a convenient location, and most importantly, a fun living and learning atmosphere! The housing complex is only a few blocks away from shopping and restaurants, and within walking distance of Raymond James Stadium, home to the Tampa Bay Buccaneers, and Steinbrenner Field, spring training home of the New York Yankees. Located adjacent to the Dale Mabry Campus, Hawks Landing student apartments offer fully furnished 1, 2 and 4-bedroom/bathroom units with excellent amenities.
Private, spacious bedroom with complimentary Internet and cable TV
Private bathroom
Shared luxury kitchen, furnished living room
Full-sized washer/dryer
Resort-style swimming pool and beach volleyball court
State-of-the-art fitness center
Computer lab with printers and study stations
Video game room and social activities
Student Life
Campus involvement is a great way to make the most of your college experience! Students can increase their career and educational opportunities by participating in campus activities and organizations. HCC offers a variety of opportunities for students to broaden their horizons through cultural and special events on each campus, get involved in college life, and make new friends!
HCC's athletics program provides international students with an additional opportunity to enrich their college experience through intercollegiate sports, including men's and women's basketball, men's baseball, and women's softball, volleyball and tennis. HCC teams are ranked nationally and have won several championships.
Center for International Education: Your home away from home!
At HCC, we're very proud of our cultural and international diversity, and we believe strongly in the importance of international education. We provide special international programs and services for our international students, and our domestic students, through our Center for International Education. The Center creates a learning environment that prepares students for an increasingly interconnected and changing world.
For our international students, representing more than 80 nations, you'll find that the Center provides a variety of services to support your individual needs while attending HCC, from start to finish! This includes guidance on admissions, visas, orientation, academics, housing, and transferring to a four-year college or university.
Apply Today!
International students can apply for the Fall (August), Spring (January), or Summer (May) Semesters. We look forward to welcoming you to Hillsborough Community College! To request more information, complete the inquiry form, and we will respond to you directly.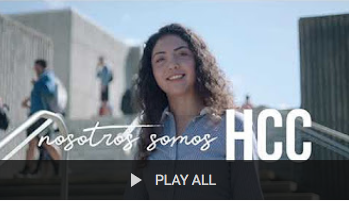 Hillsborough Community College


4001 W Tampa Bay Blvd
Tampa FL 33614
P: +1-813-253-7009
For more information:
Hillsborough Community College