University of Northern Iowa

Fast Facts
School Size

Medium

Cost of Attendance

$20,000—$25,000 Year

Affiliation

Public

Type of School

University

Student Body Gender

Co-ed

Religious Affiliation

No Affiliation

Scholarships for International Students

Yes

Conditional Admission Available

Yes

Top Programs

Business, Computer Science, Biology

Setting

Small/College town

Accreditation and Certification

CEA, EnglishUSA Member, UCIEP Member, HLC, AACSB, ABET, CAEP

Type of Housing

Residence Hall, Apartment, Dormitory

Test Scores

IELTS: Band 6+, TOEFL: 79+, Cambridge English: 170+, Duolingo: 100+, ACT Eng: 20+, PTE Academic: 55+, SAT Eng: 480+

Social Media
University of Northern Iowa Challenges you to Achieve Beyond 
The University of Northern Iowa is a comprehensive public university with 9,000 students representing over 55 countries.  UNI offers 90 undergraduate majors and 50 graduate programs as well as an intensive English program.  Students can expect small classes and courses taught by professors, not graduate students.   UNI is consistently recognized as one of the best public regional universities in the midwest as well as receiving recognition for high graduation rates, environmental responsibility and as a best college for your money.  UNI has also been recognized as a "Best Business School" by Princeton Review.   
UNI offers programs in the following colleges:
College of Business
College of Education
College of Humanities, Arts and Sciences
College of Social and Behavioral Science  
All students have easy access to extracurricular opportunities with 94% of University of Northern Iowa students graduating with experience directly related to their future career.  These include:
internships
co-ops
field experience
undergraduate and graduate research
participation in one of the over 200 clubs and organizations
on-campus jobs
These types of hands-on experiences result in 96% of UNI students reporting that they were employed or in graduate school within six months of graduating.
Culture and Intensive English Program (CIEP)
The Culture and Intensive English Program (CIEP) at the University of Northern Iowa offers intensive academic English language instruction and a cultural and social introduction to the United States.  CIEP students participate in listening, speaking, reading and writing classes in order to practice English in a variety of situations and environments.  Class sizes are typically limited to 16 students, so students can easily establish meaningful connections with their instructors and peers.  Many students utilize CIEP coursework to improve their English and bridge into academic courses at the university.  
Campus and Community
The University of Northern Iowa's 370 hectare park-like campus features more than 65 major buildings including academic buildings, residence halls, recreation centers, extensive libraries. You will also find:
an entrepreneur incubator
a greenhouse
television studios
an indoor football arena
a metal casting center
a bio preserve
a water slide
and so much more! 
It only takes 10 to 15 minutes to walk across campus and you will feel at home as UNI has been recognized as one of the "Safest Campuses in America."   UNI is located in Cedar Falls, a small city that is welcoming and safe and has been selected as one of the "Best College Towns" in the U.S.  
Cost and Scholarships
UNI was recently ranked as the #17th "Most Affordable School for International Students" by College Factual (out of over 1000 schools) as a result of our tuition that is below the national average for both public and private universities.  The cost of living in Iowa is also well below the national average so students will save money on living and personal expenses.  Scholarship support is offered to international students including merit and international student scholarships ranging from $1000 - $12000.  Graduate assistantships and scholarships are also available for students applying for master's programs with a priority deadline of Feb. 1st.  There are many campus jobs for students interested in working to earn money and experience.  
It is easy to apply
Submit your application for admission at intladm.uni.edu
Submit transcripts and results from all secondary and/or postsecondary education institutions attended
Submit proof of English proficiency.  See list of accepted exams at https://intladm.uni.edu/english-proficiency
For graduate applicants, some programs may require additional documentation.  Check for your specific department requirements at https://intladm.uni.edu/graduate-majors
Connect With US
The University of Northern Iowa offers personalized assistance to help navigate the admission process, scholarship options and any other questions.  We invite you to connect with us through the following resources:
Email - international.admissions@uni.edu
WhatsApp - +13192732363
Arrange a one-on-one appointment with Admission staff - https://admissions.uni.edu/international/contact-us/international-admissions-team
University of Northern Iowa


002 Gilchrist Hall
University of Northern Iowa
Cedar Falls IA 50614-0018
P: 319.273.2281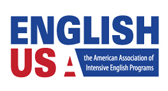 For more information:
University of Northern Iowa