College of Southern Nevada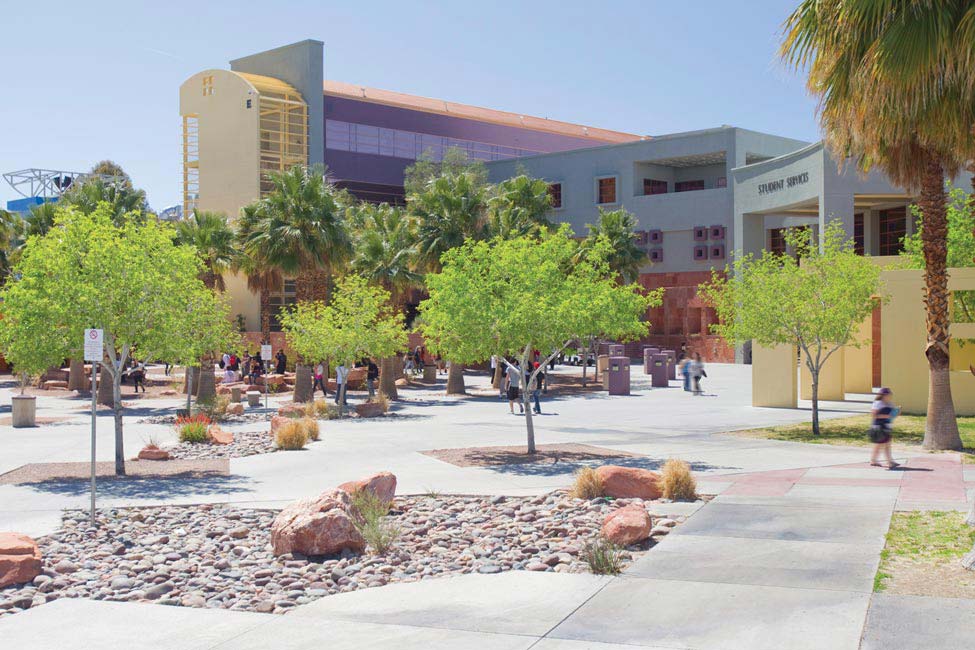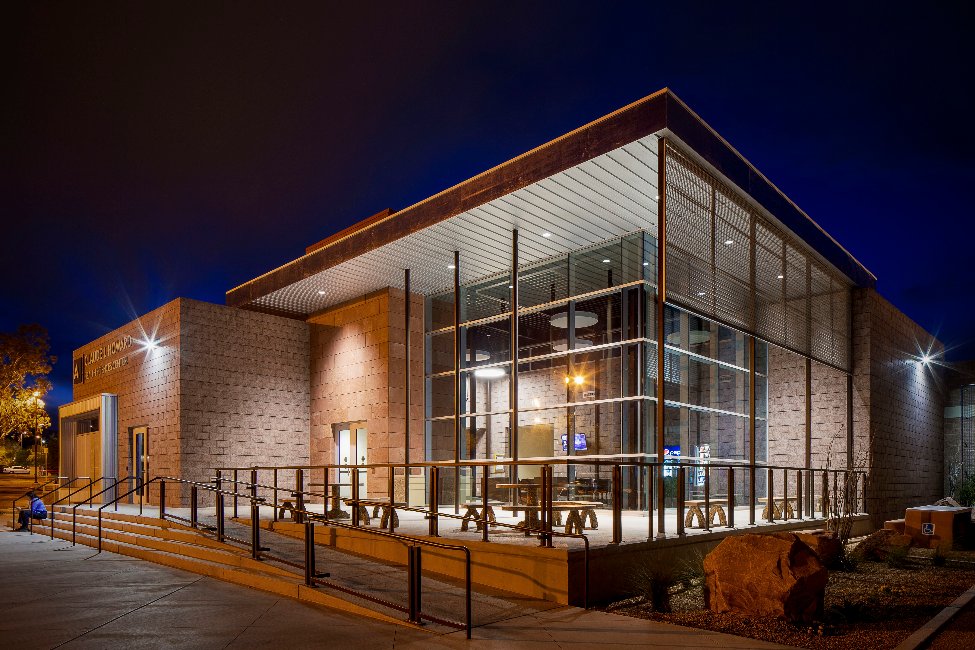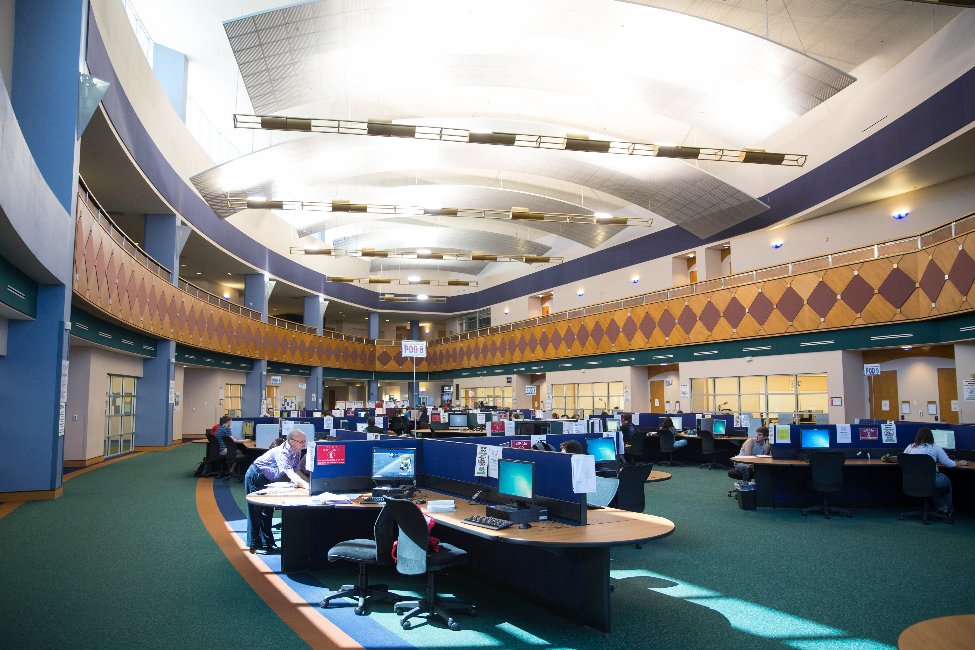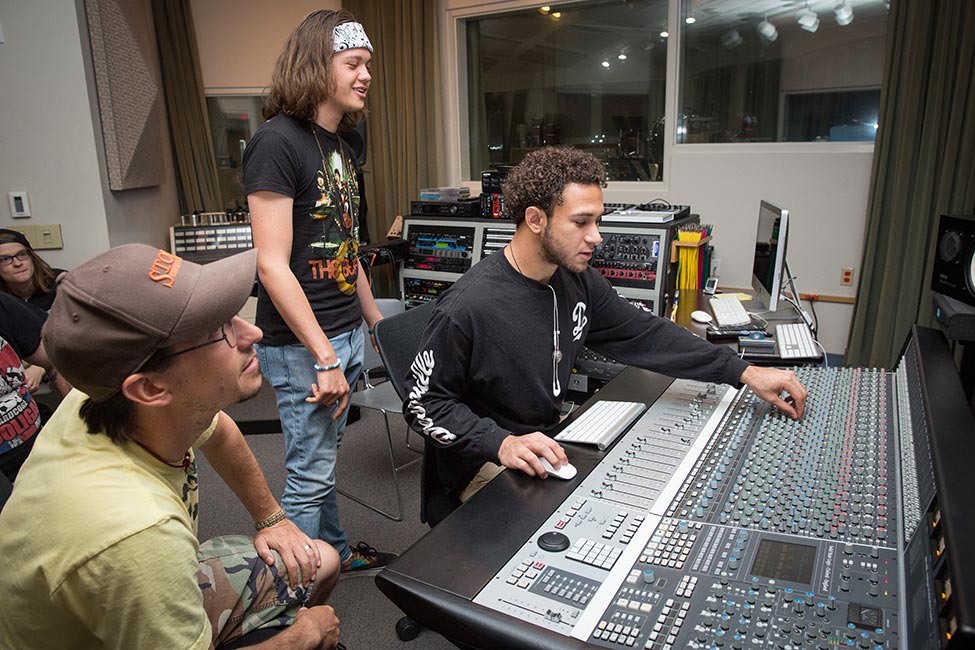 Fast Facts
School Size

Large

Cost of Attendance

$10,000 — $15,000 Semester

Affiliation

Public

Type of School

College

Student Body Gender

Co-ed

Religious Affiliation

No Affiliation

Scholarships for International Students

Yes

Conditional Admission Available

Yes

Top Programs

Business, Hospitality and Tourism, STEM

Setting

City

Accreditation and Certification

CEA, NWCCU

Type of Housing

Homestay, Apartment

Test Scores

IELTS: Band 5.5+, TOEFL: 52+, SAT Eng: 480+

Social Media
Overview
The College of Southern Nevada (CSN) is the largest higher education institution in Nevada, but you won't get lost in a crowd! CSN has three campuses, offers flexible schedules, and keeps class sizes small. Offering more than 180 degrees and certificates in over 70 academic programs, CSN has something for everyone.
Your success is our top priority, and to prove it we offer free tutoring, free career workshops, free library research help, and free writing assistance. Many CSN degrees and certificates have a work component where you gain real-life, hands-on experience. No matter your goal - Your Future Starts Here! Join the Coyote family today!
Location
The College of Southern Nevada is your gateway to the ethnically diverse and dazzling city of Las Vegas where you can shop, eat and be entertained. Located in a valley, Las Vegas is surrounded by mountains and is home to the nation's largest man-made lake. Students can enjoy hiking at Red Rock Canyon and Mount Charleston, skiing in Lee Canyon, and boating at Lake Mead. More than 30 airlines fly in and out of McCarran International Airport daily and with the sun shining nearly 300 days a year, you will warm up to Las Vegas quickly.
Student Success
CSN wants you to be successful. This is what we do to make that happen:
We keep our classes small – Average class size is 20 students.
We provide free tutoring, writing services and homework assistance.
We employ success coaches, academic, career and personal counselors, and immigration advisors to answer questions and provide guidance.
We offer state of the art facilities and labs, as well as an Interactive Computer Learning Center. 
We believe that if you are successful, so are we.
Academic Strengths
The College of Southern Nevada is best known for its "Exemplary" ranked ACPHA Hospitality Management programs under which students can major in Casino Management, Culinary Arts, Food and Beverage Management, Hotel Management or Tourism, Convention and Event Planning. The Culinary Arts program at CSN has been ranked 7th in the nation by Best Choice Schools (www.bestchoiceschools.com/rankings/culinary-schools/). Students can also take advantage of leading programs in Aviation, Nursing, Engineering, Fine Arts, Computer & Information Systems, Marketing, and Physical Sciences.
English Proficiency Requirement / ESL Program
A minimum TOEFL score of 61 iBT (IELTS 6.0) is required for admission into a degree or certificate program. There is no English proficiency requirement for the English as a Second Language (ESL) Program. CSN's ESL program is approved by the Commission on English Language Program Accreditation (CEA) and American Council on the Teaching of Foreign Languages (ACTFL). It is a full time, credit bearing program that includes courses and practical skills for international students seeking academic success.
Pathway Program
Students with a TOEFL score between 52 - 60 iBT may enroll in CSN's Pathway Program. This is a non-degree program permitting students to take major classes while enrolled in ESL classes. It is customized based on the student's English proficiency level and upon completion of all ESL classes, students move into the degree program.
CSN is Nevada's #1 Transfer College
When students complete an Associate of Arts (AA), Associate of Business (AB) or Associate of Science (AS) degree at CSN they have completed the first two years of a bachelor's program, and are eligible to transfer to a 4-year institution with junior level (third-year) standing.
Transferring is made simple and seamless between institutions within the Nevada System of Higher Education (NSHE). Students who complete a degree at CSN can take advantage of maintaining their student ID and education history when transferring from a 2-year to 4-year institution. 
International students will be assisted by an International Advisor to transfer their SEVIS record out to the institution of their choice.
Want to transfer to a school outside of Nevada? CSN has transfer articulation agreements with institutions across the United States.
CSN also has a University Partner Placement program that guarantees admission into a bachelor's degree program for qualified students.  CSN's university partnership network spans from California to New York and includes some of the top research universities in the United States.
From a cost perspective, students who start at CSN on average save 50% on tuition and fees per year compared to university costs.
Career Services
CSN's Career Services helps you define your career goals through computerized assessments and career exploration activities. The Career Link system at CSN offers online resume review and gives you the ability to post your resume for local and national jobs. They host several job fairs where international students can talk to agents from local businesses and even interview for jobs.
Facilities & Campuses
CSN is a non-residential college made up of three primary campuses: North Las Vegas, Henderson and West Charleston with an outstanding multimedia International Language Center, world-renowned Culinary, Hotel and Casino Training Facilities and a Flight Training Center.  In addition to state-of-the-art academic facilities, CSN is home to a thriving athletic community. Students can get involved by attending sporting events in baseball, soccer, softball, and volleyball.
Academic Calendar and Application Deadlines
| | | |
| --- | --- | --- |
| Semester | Approximate Semester Dates | Application Deadlines |
| Fall | End of August to Mid December | July 1 |
| Spring | End of January to Mid May | November 15 |
| Summer | Beginning of June to Mid August | April 15 |
College of Southern Nevada


International Center - 6375 West Charleston Blvd.
WCD106
Las Vegas NV 89146-1164
P: 702.651.5820

For more information:
College of Southern Nevada